The past few weeks, we felt like in vacation all the time, we moved a lot during the weekends to discover our new region. But now, the real vacation are about to start: 15 days, far, far away. We'll cross the country to reach the West Coast. At first, I was naive and I thought it was much closer, but wait: it's a 7 hours flight, over 3000 miles, almost 5000 km. Right now, I feel like a kid watching my calendar, where it's written in big pink letters « D -1 » with tons of small hearts and cute stickers. I'm so glad to leave on vacation, but in the same time, I'm wondering if my passport is still valid, if the plane tickets are booked for the right dates, if I'm gonna wake up on time Saturday morning (we'll take off at 6am). Well, a classic before-the-D-Day-vacation stress, I'm sure I'll be fine as soon as I'm in on the plane with a blanket on my knees and a comfortable sleep collar around my neck.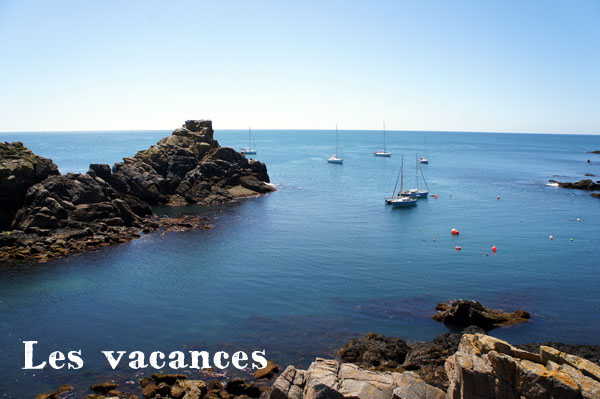 We have a pretty elaborated and packed schedule for the next two weeks. We are going there with friends coming directly from Paris. We had to get along on the program and spent weeks to agree. After tons of intensive spamming, this is how looks this monstrous trip we've built together (I remember at first saying: let's just go Northern California, there's already so much to do):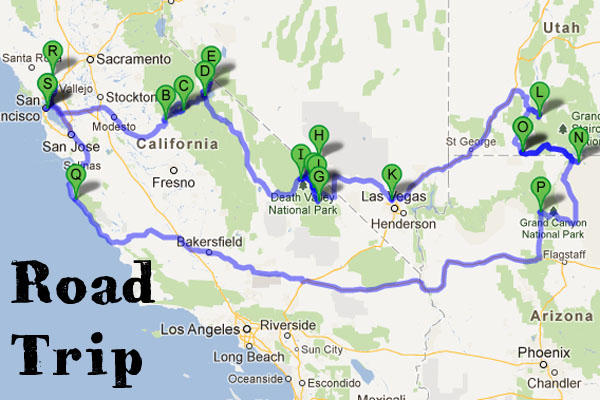 I'll tell you about the cabin in the wood, the motel in the desert, canyons and forest, but for now, this is a video I made of our past summer vacation on the West Coast… of France, last year. From la Vendée to Le Pays Basque…
Family guest stars…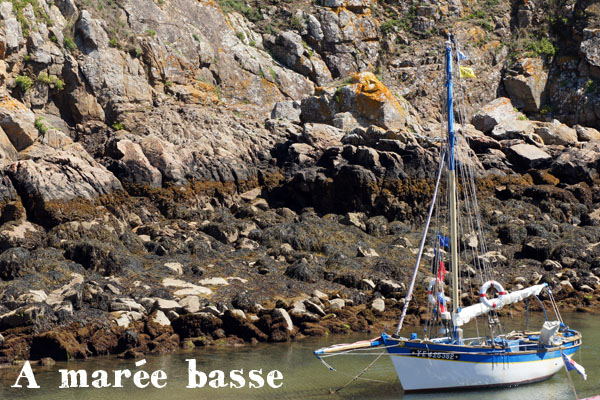 Last thing, veeeeeery important, during the next 15 days, I won't totally let the blog living his own life… I'll try to disconnect (that's why there's vacation: to talk to no one for a while) but I've planned a few posts, interviews of French expatriate people in the USA or elsewhere… Blogs I like and girls with whom I've been mailing for the past months. It's a great thing about having this blog: first, I thought I would be just me telling these stories, and eventually I virtually met a lot of people. It's time for you to discover them, I hope you'll like these interviews!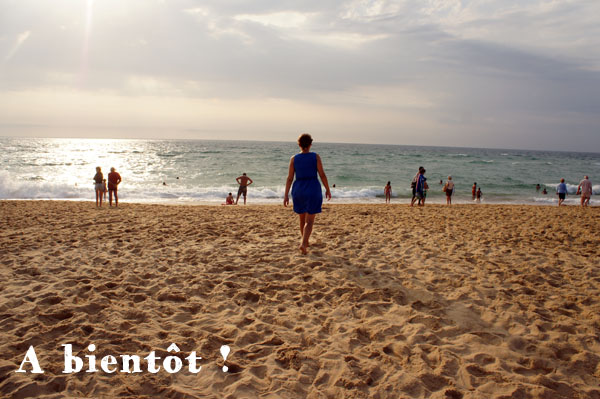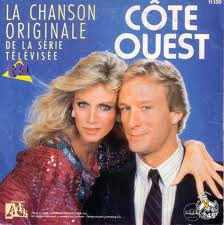 To go to the West Coast I definitely need to take a blow-dryer.