We recently had some family visiting us from France, and Aunt Cathy always took the night, each night, to write down what happened during the day in her notebook. I love that she's doing this, and it think it's mandatory to do so when you travel, at least for me I need to do it in order to be able to write travel blogs with enough information. I write each day what I do and how I feel. My blog is the "official" reflection of my notebook, the part that I agree to show off.
I know, it's a very basic topic for a travel blogger: the love of the notebook. And not only the travel notebook. I've been keeping one or more notebook a year since I'm 15. I journal what I do on a daily basis, and I can know what I've been doing on October 23rd of 2106 or 2001. Most of them are kept in a shoebox in France, and the rest is here, with me in Boston. When I travel, my notebook shifts towards a travel notebook. I can either write extensively, or simply note like bullet points what I ate/saw/did. But they are nowhere as pretty as the sketchbooks shown in a gorgeous book I found last week at the Boston Public Library : Explorers' Sketchbooks, The Art of Discovery & Adventure It could be a nice present for Aunt Cathy! This book shows excerpts of sketchbooks from travelers and anthropologs from the 18 to the 21st century. They are, in their own way, some blogs 1.0.
Read, Watched, Heard
⁂
Have a nice week in Boston or anywhere else!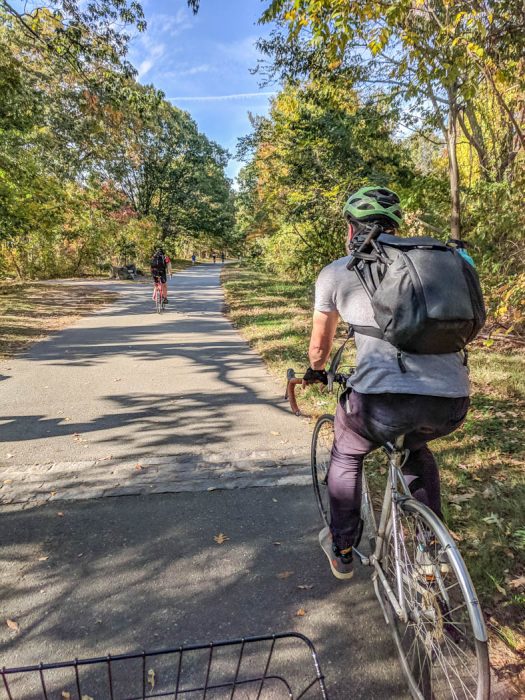 En vélo en tee-shirt fin octobre à Boston : weird, mais je le prends
Assortir sa porte de maison à sa voiture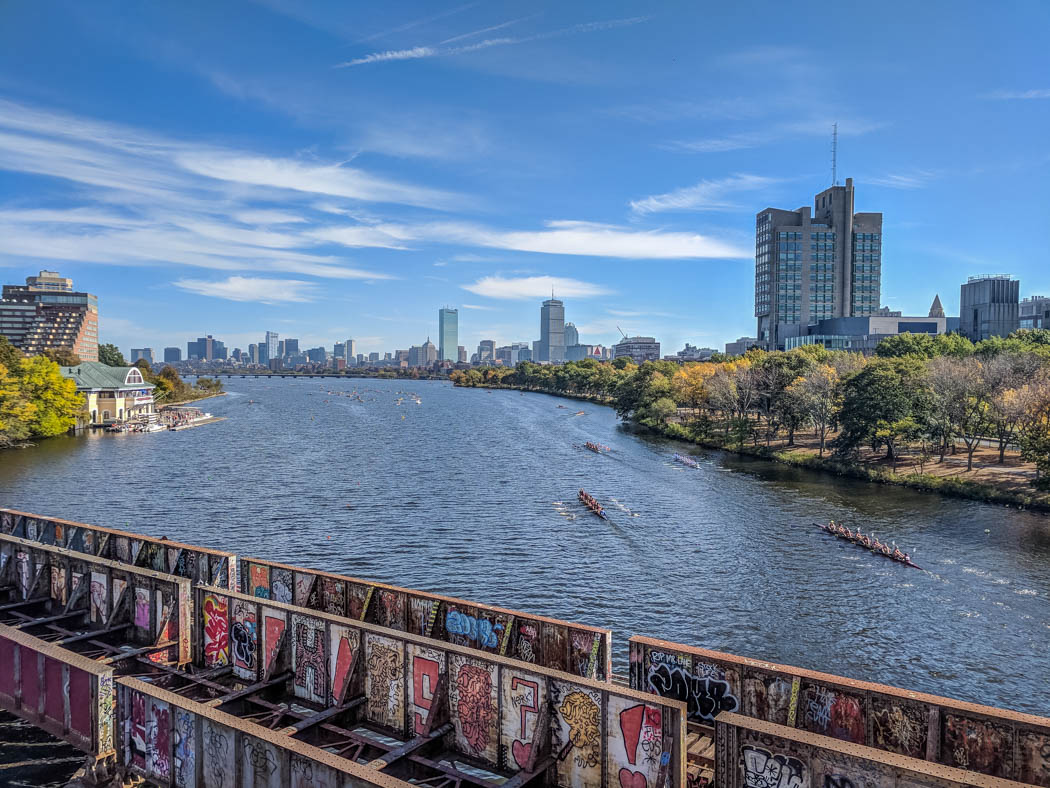 Une belle vue sur Boston et la rivière remplie d'avirons. + d'images sur Instagram @mathildepit