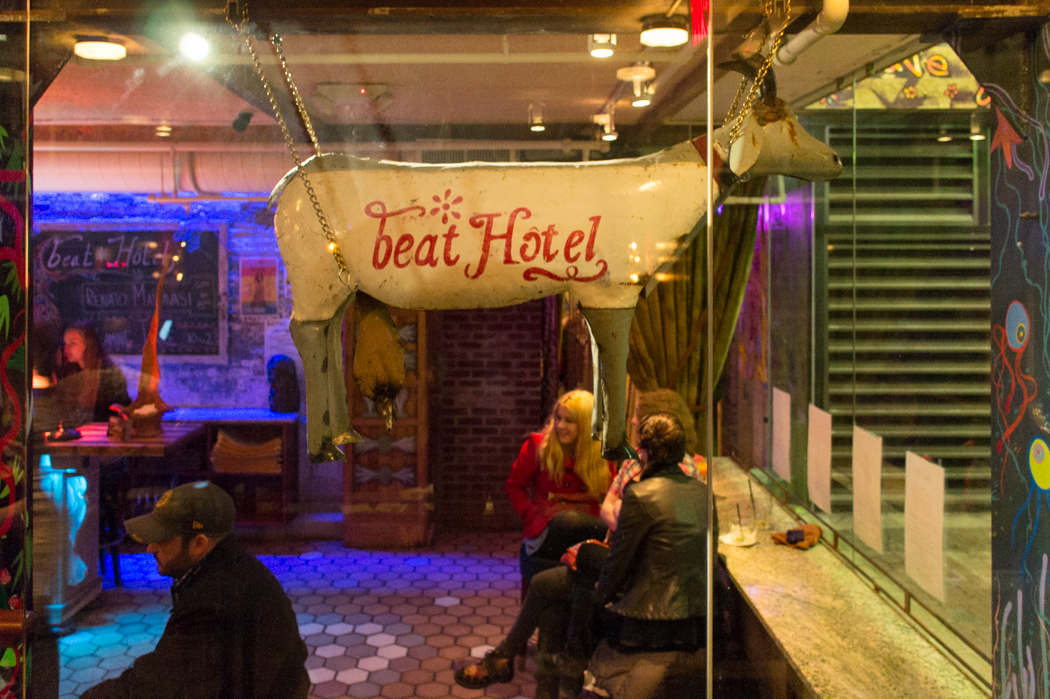 The Beat Hotel has opened last September and it's already crazy busy, and it's hard to find a spot here. Last Friday, it was my second attempt to spend the evening there. This place is a restaurant, bar and concert place, in a level garden huge room. Did we like it? Oui.
The ambiance wants to be beatnik or hippie. All right, there's a Peace and Love sign on a wall, but it didn't seem very hippie to me, most likely like bohemian, jazzy warm chic, if it makes sense.
The restaurant
Contemporary american cuisine. We shared an octopus and shrimp plate as an appetizer. Spicy and garlic-y as I like. Then Manu had the lamb – perfectly cooked and served with a flavorful and creamy polenta. I had the scallops – maybe overcooked for my taste, served with a parsnip purée, very well done. The meal was great, very delicate: a success for us. Our neighbors, on the table next to ours, had the burger and nachos, which seem… well like burger and nachos: big and not very tasty, but who doesn't crave for this food once in a while?
Bar & Cocktails
There's live music every night, and the band this night was from Senegal. I ordered a Mango Martini at the bar, and was able to stand quite on the front row. Not super convenient to enjoy the show, but my drink was delish – though after a while, I realized it was maybe too much martini, and not enough mango. The barman couldn't do an Old Cuban for Manu, and created a random cocktail for him. Not the best shot.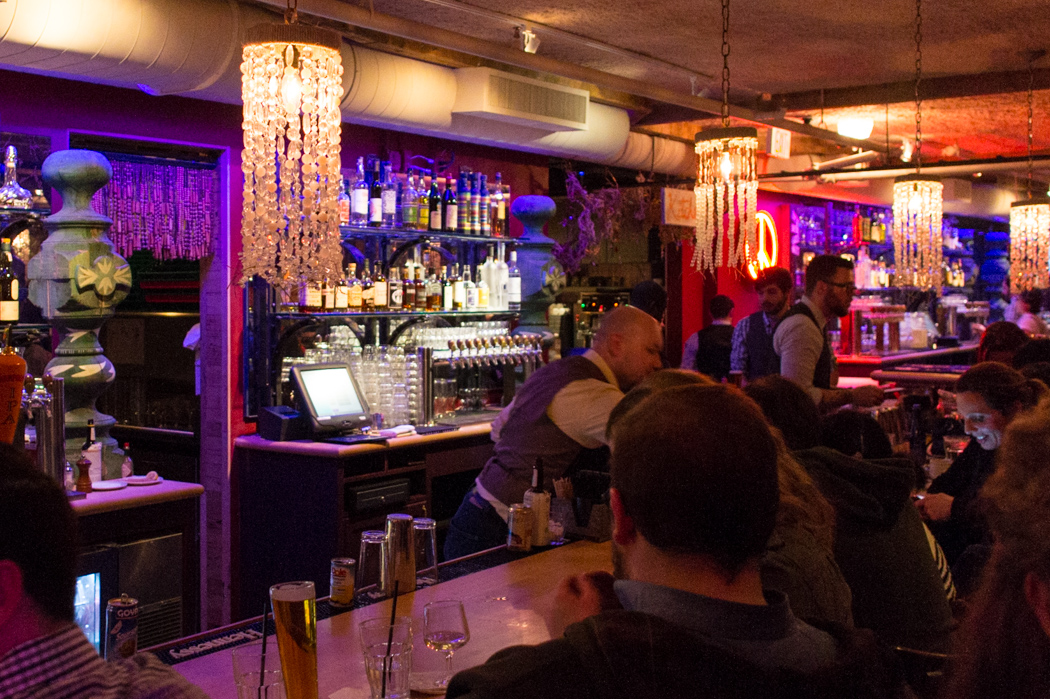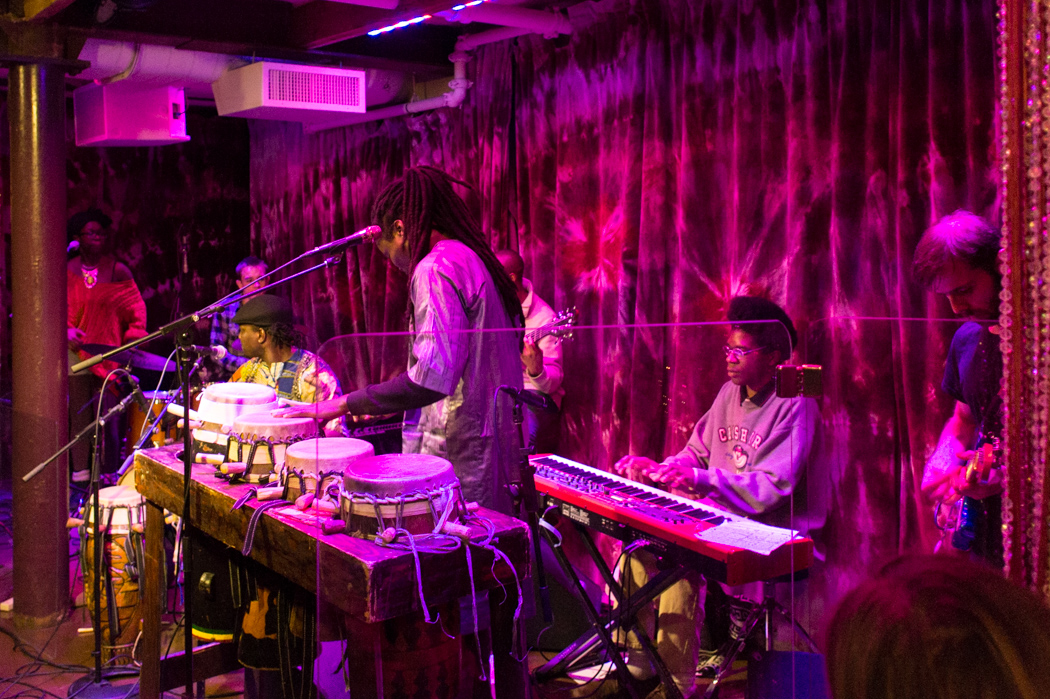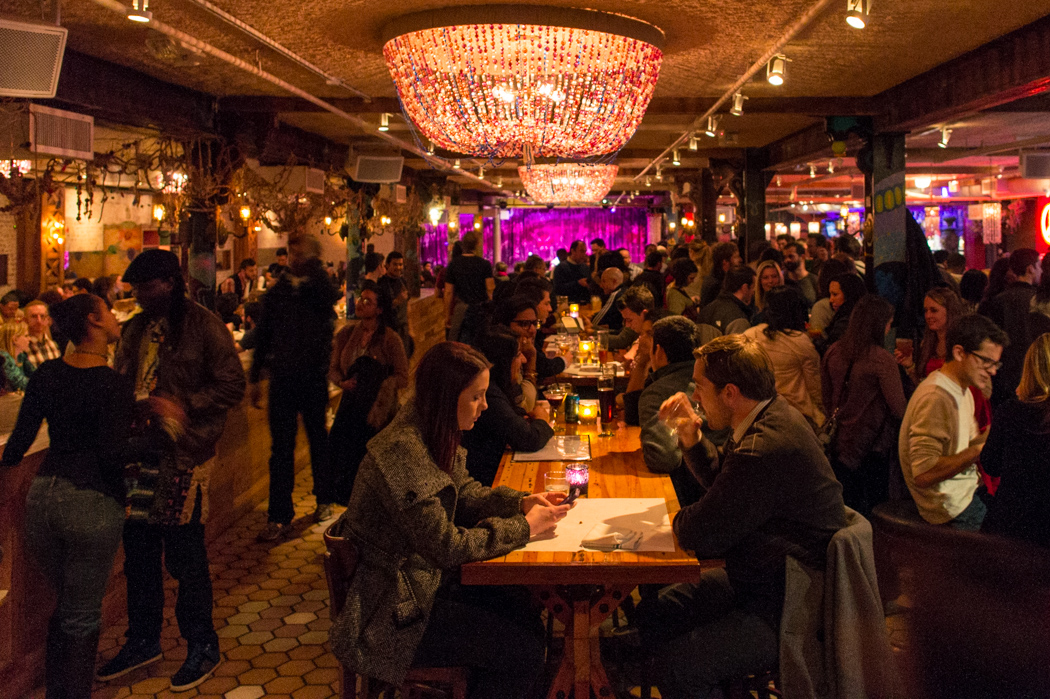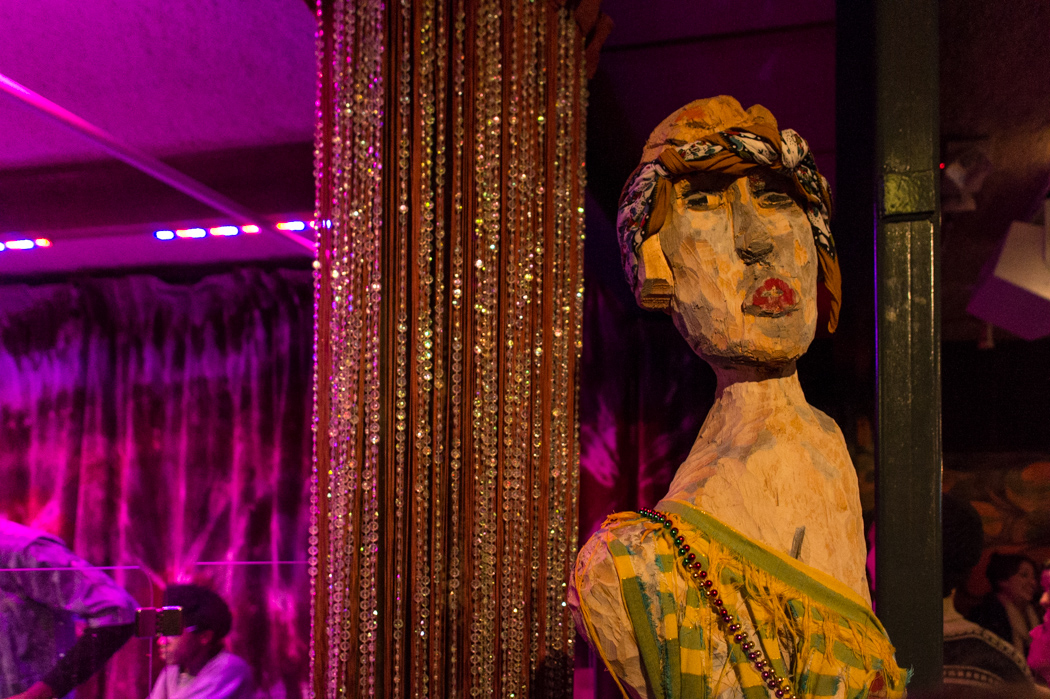 Would we like to go back? For sure, if we can come in again, cause it was packed. But if it's too crowded, we can still go to Tasty Burger (on Kennedy Av.): they also play music downstairs, in a more garage sound way.
Beat Hotel,
13 Brattle St.,
Cambridge (T stop : Harvard square)
www.beathotel.com