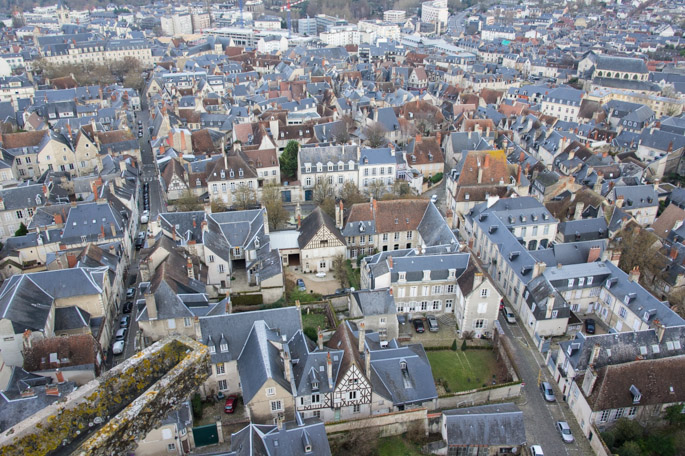 During our vacation in France, we drove 2642 km to see a lot of people in our families who live in every part of our country. At some point, we decided to stop right in the middle of France – it seemed to be convenient not to drive too much in one time. We weren't expecting anything but we actually fell in love with the city we stopped by: Bourges.
Nice evening in the historical downtown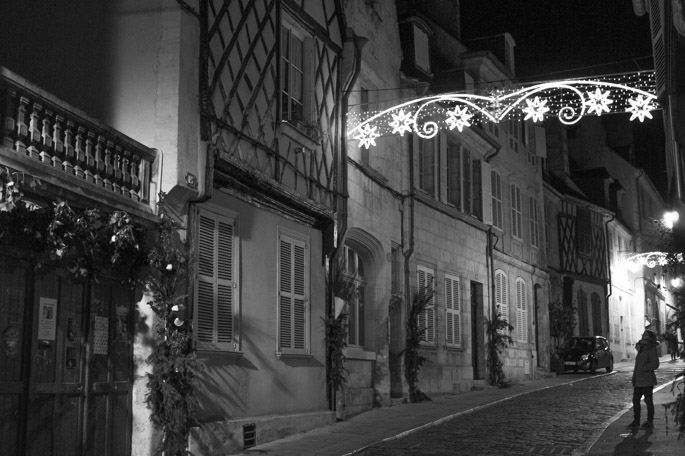 Monday night seems to be a quiet night in the pretty streets of Bourges.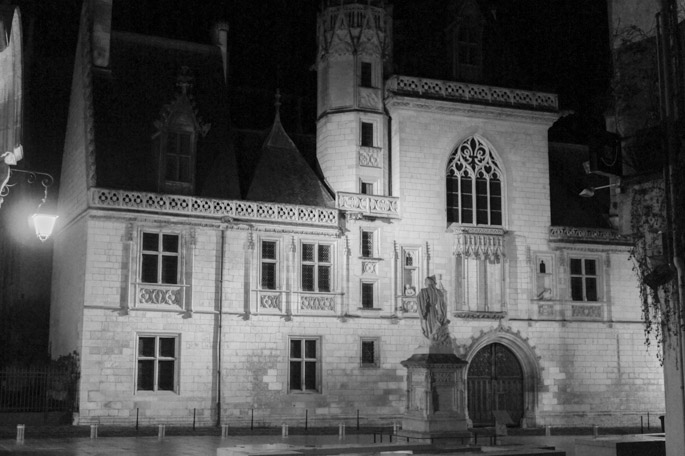 This building belonged to Jacques Coeur, a rich merchant of the 15th century.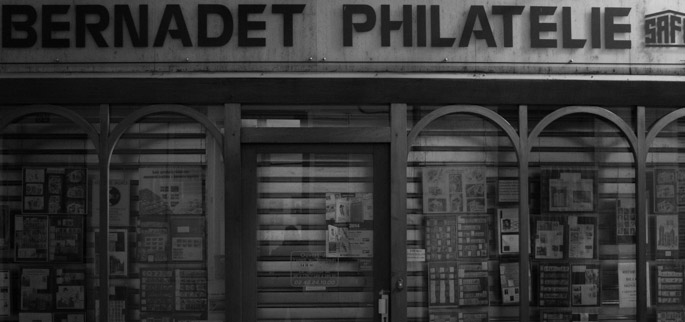 A boutique for stamps lover.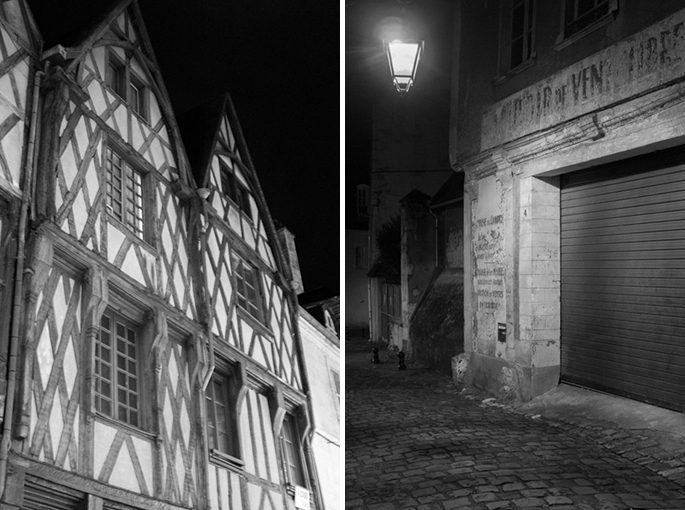 There's not only one or two pretty streets here, the whole downtown is cute.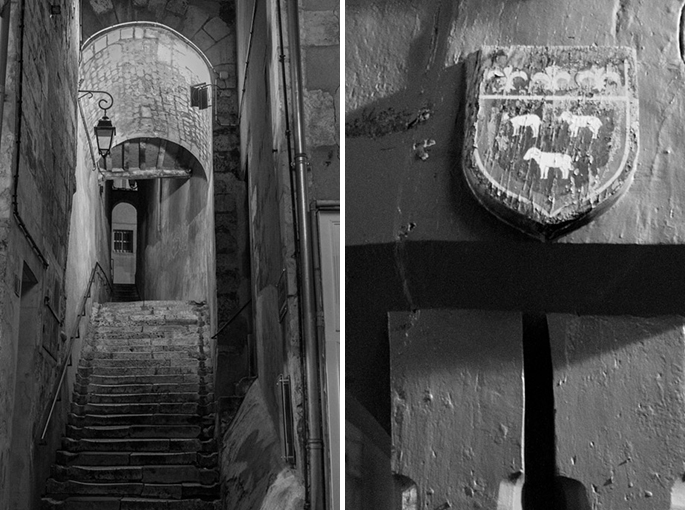 This narrow stairs lead to the old Wall that used to protect the city.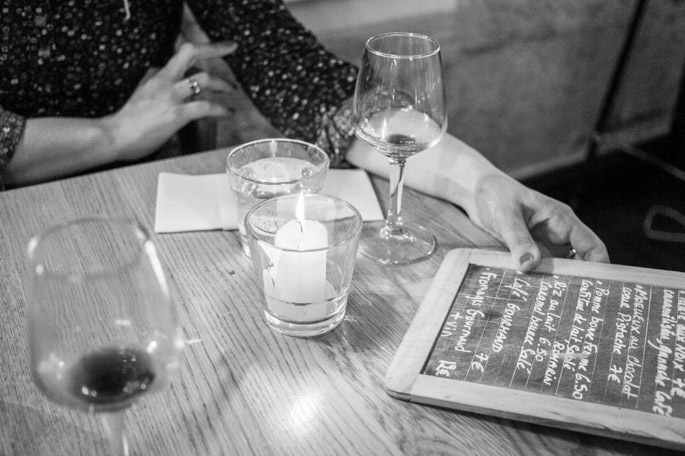 We stopped by a nice restaurant and tried two of the wines from this region:  Mennetou Salon and Sancerre.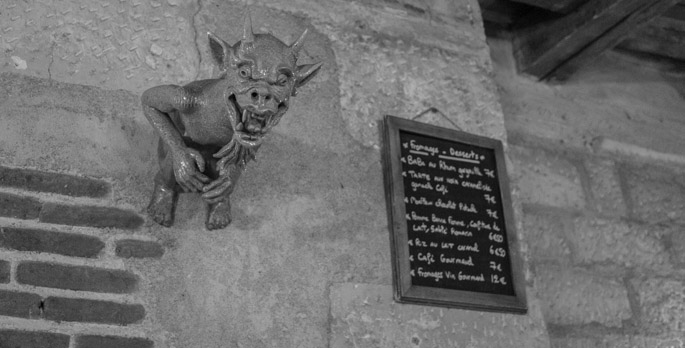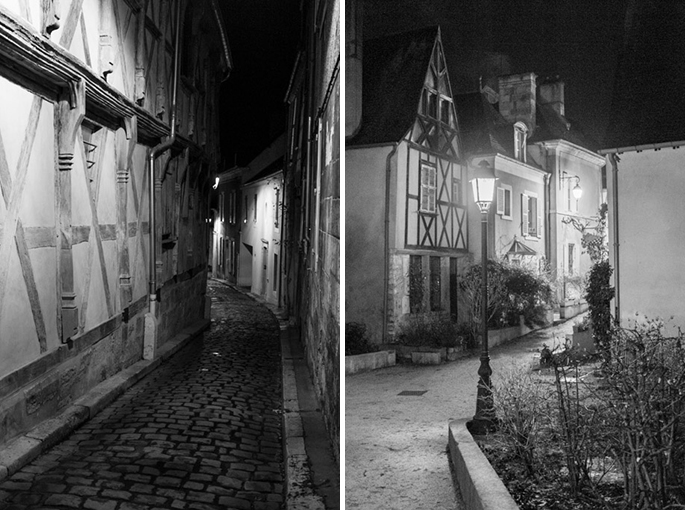 The cathedral and the tower
The cathedrale Saint-Etienne of Bourges is huge! It was gorgeous at night, and still very pretty during daylight.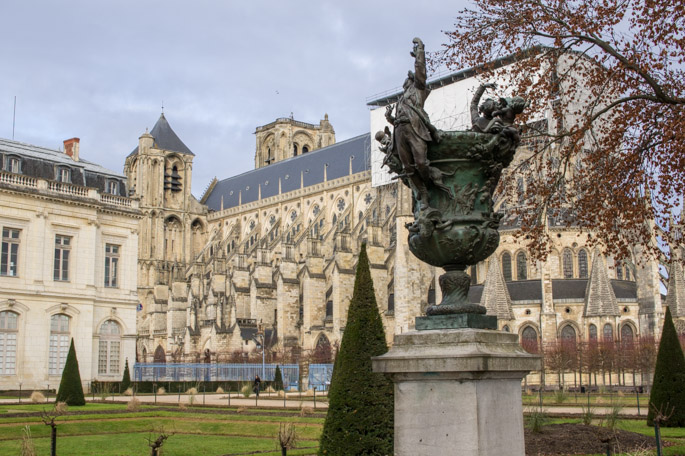 Le jardin de l'Archevêché (garden)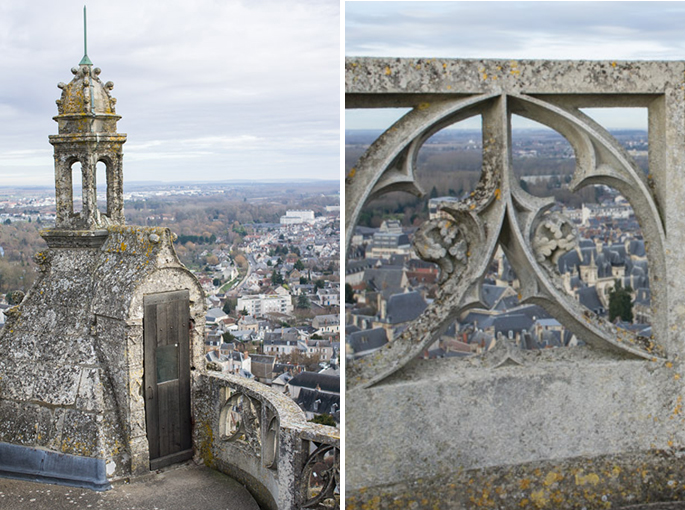 We climbed the 396 stairs and saw a gorgeous view of Bourges up there. By the way, that was the only occasion we had to work out for the entire holiday.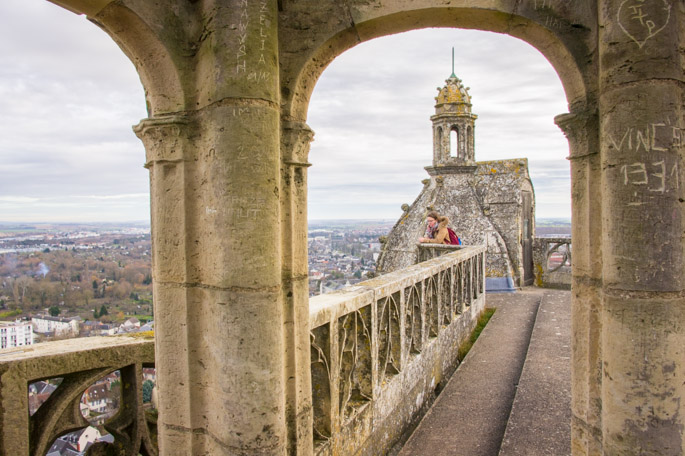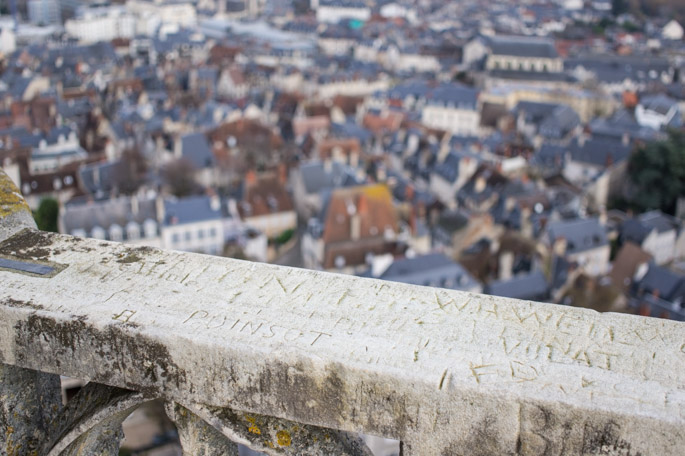 Les marais
Last stop in Bourges: les marais, the swamps, which are gorgeous as well and made for gardening.  On Dec. 31, the weather was a little bit gloomy but there were still many runners, walkers and bikers.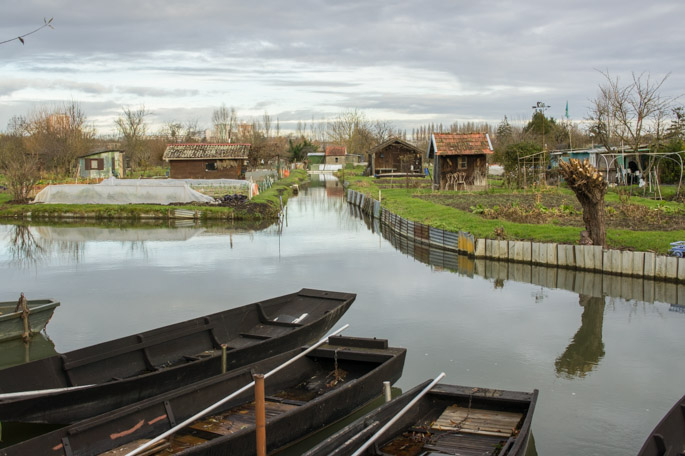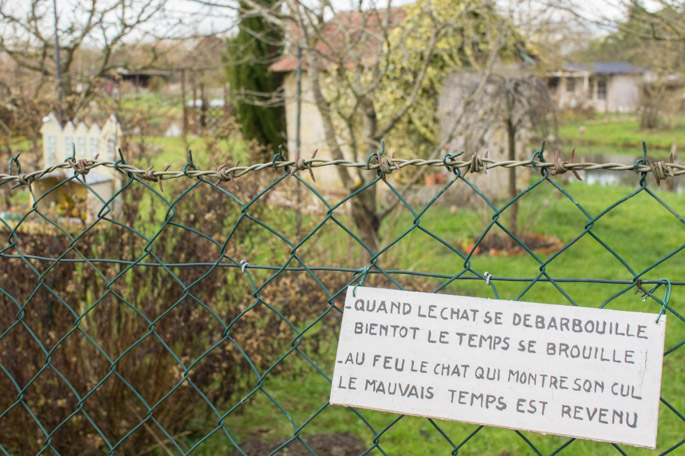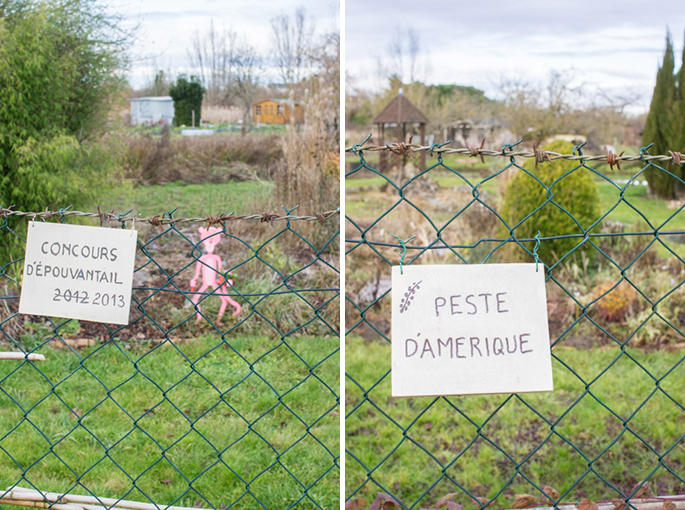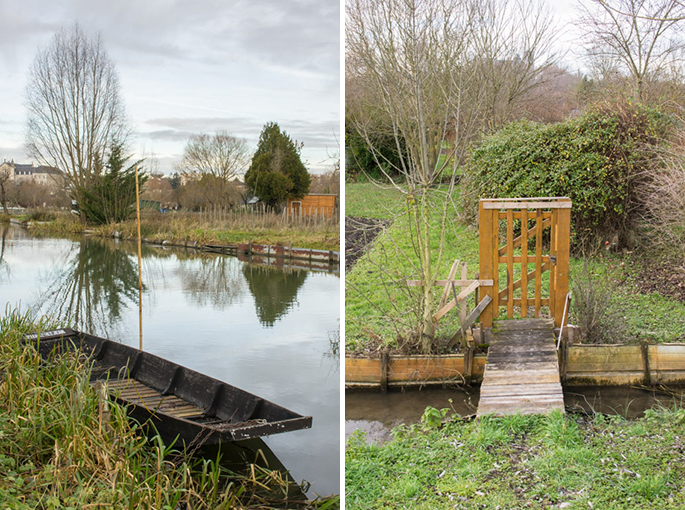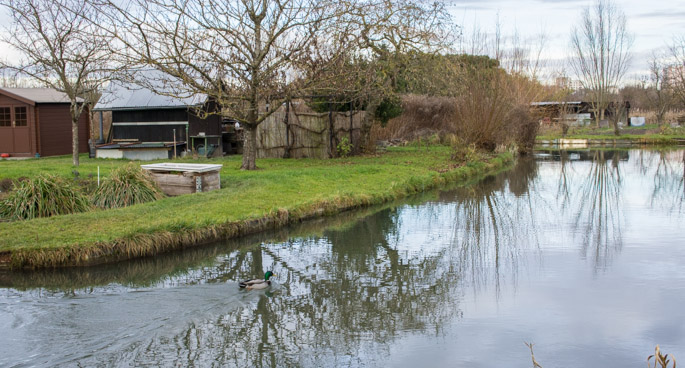 Follow us on Facebook – Le Blog de Mathilde, Instagram (@mathildepit) andTwitter (@mathildepit).