Having friends is our big challenge. We've been in Boston for almost 3 months, and we will be there for the next 2 years: we need friends. So we are always looking for every occasion to meet potential new friends, and possibly a BFF. Time to hang out to eat pizza and drink tepid beer with friends is definitely over as we are approaching 30 years old. Hanging out as a couple with another couple, a thing I used to despise (it's lame and too serious), is an event I now love: what a great way to drink wine with nice people! I've met another couple to hang out with. Our "friend-compatibility" is in progress and that's why I invited them to have diner at our place. We made a blanquette de veau (a kind of veal stew, nothing to do with this pic below)…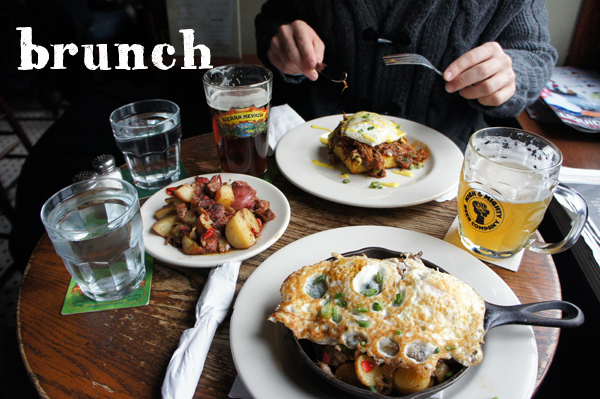 The question we asked ourselves was what can we do that tastes like French food? When we were in Paris we didn't actually cooked French food. In our notebook, you'll find Asian, Middle-East or Italian recipes. We really had to think hard to elaborate this pretty plain menu, the typical Sunday menu:
Tiny tarts with cherry tomatoes / Blue Cheese, Nuts and Pears Muffins

Veal Stew with vegetables
Plate of cheese: Roquefort, Saint Marcellin and Beaufort d'été
Chocolate mousse
It's classic and we can't fail. But we quickly realized that (1) veal is a pretty difficult meat to find (2) chocolate to bake is awful. 100% of unsweetened cacao or composed of 50 % cacao and the rest is pure fat. (3) Cheese costs the half of a salary. (4) The wine isn't cheap… but we try to have American ones, at least we don't pay for the boat trip over the Atlantic.
It's the perfect time for a 'special supermarket' (we are very surprised by the sizes of this product):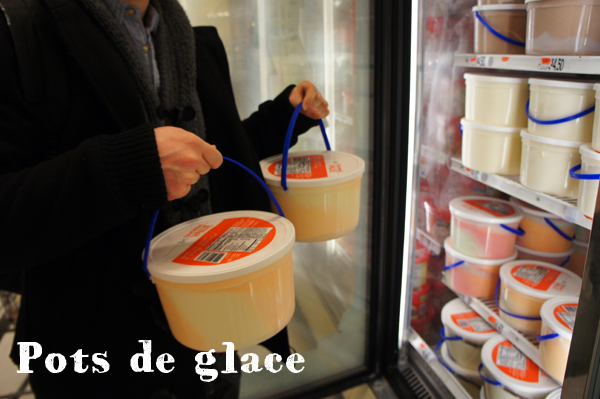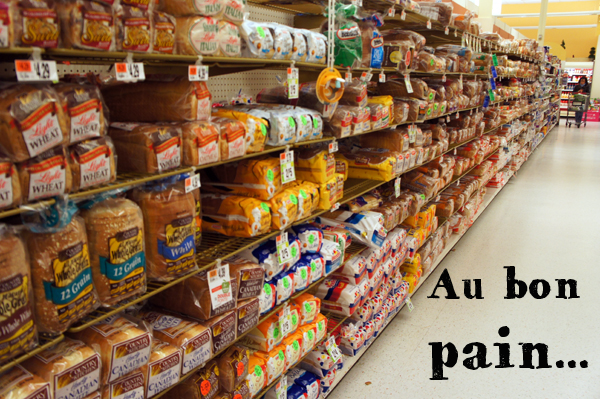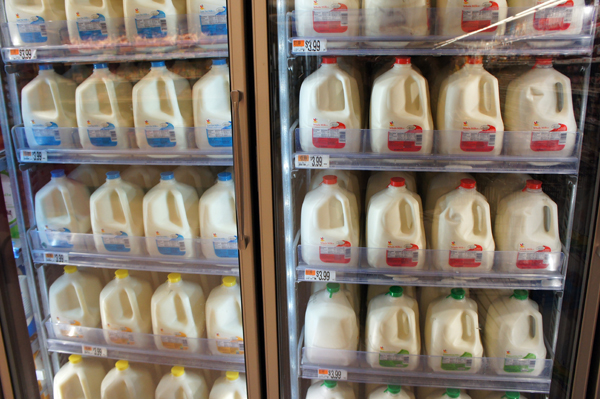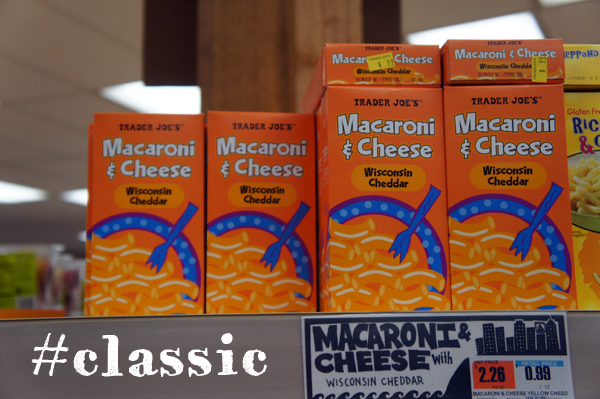 Our friends are learning French. They want to visit South of France, next September. We wanted to show them what the accent is in this region. Manu is from there, but he has lost it. I can imitate it, but it looks like a mixed between Belgium and Swiss accent. So we listened to Francis Cabrel, an old-fashioned singer. I think they liked him!
At the end of the dinner, we can't escape from the awkward moment of the hug. We are used to kiss our friends on both cheeks in France. And the hug is for very intimate occasions, specially with your family. We are still not aware of the way of hugging. Sweet but not too much… Manu must stay virile… Do I have to close my eyes? How long does it last? Do I have to lay my head on my friend shoulder? Does my body has to be in contact with my friend's body? I hate do kiss on the cheeks, but hugging is so difficult. I have to fit anyway…