Friday night: I invite a few friends over for a raclette cheese party. Trader Joe's a.k.a. Trader Jacques only sell this French cheese 2 months a year. When I bought 4 small boxes, the cashier looked at me saying "oh, it's that time of year."
Saturday: I don't do a thing. It's so rare I deeply enjoy it. I read (The Girls, Emma Cline) and watch the season 2 of Easy, which I find even more interesting than the first one. I spend the night at my favorite dive bar, where the waiters know me, and that makes me happy. I do try a different drink than my usual though.
Sunday: to restore some balance between a horizontal/vertical life, I go to Newport Rhode Island to take some fresh air and visit one of the mansion (The Elms) decorated for Christmas. It's too much but I love it. There's even a giant mansion-like gingerbread house.
That's what I call a real weekend.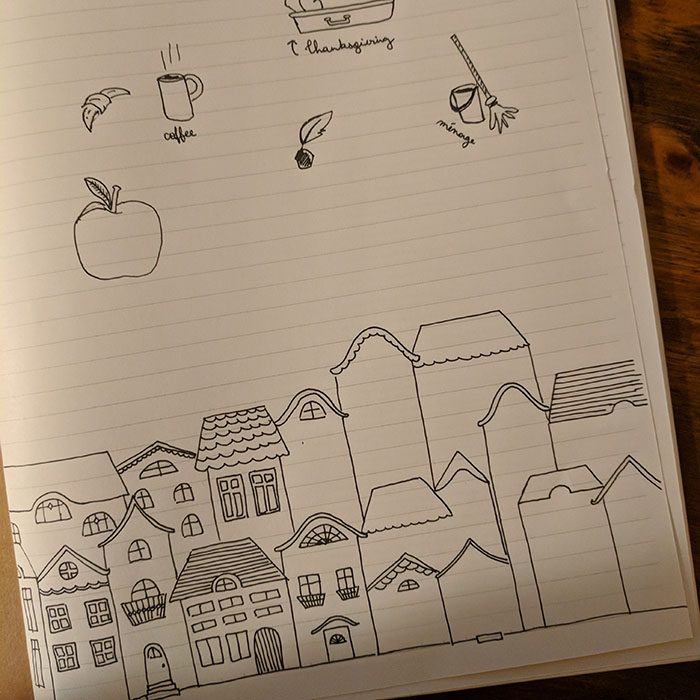 I'm learning how to draw and show some of my progress on Instagram @mathildepit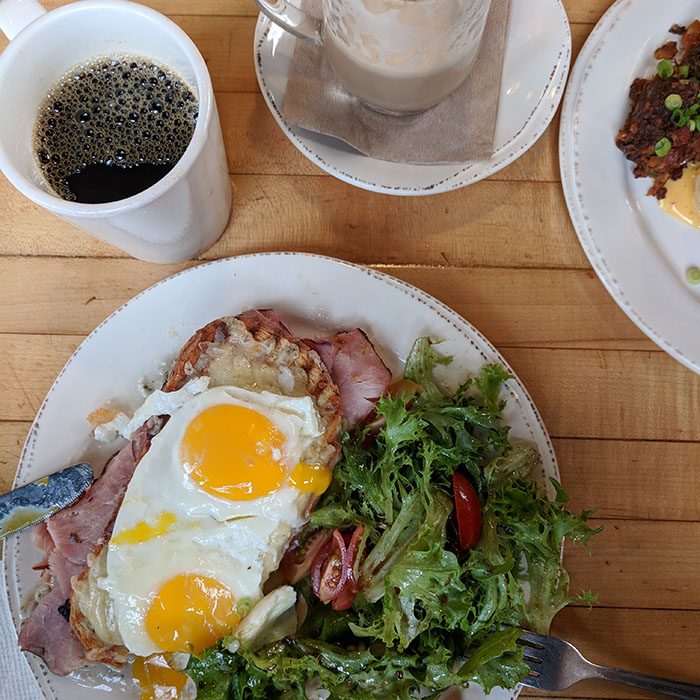 Brunch in Newport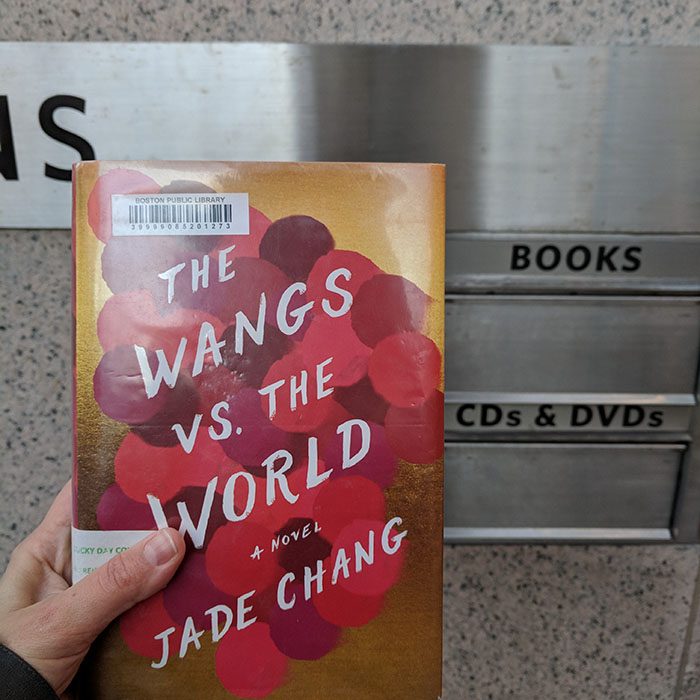 Read, listened and watched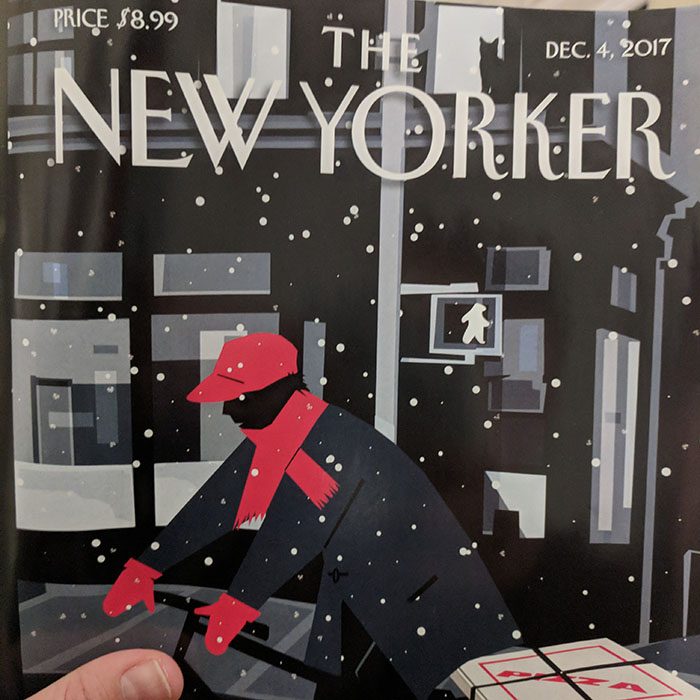 I do not regret my submission to the New Yorker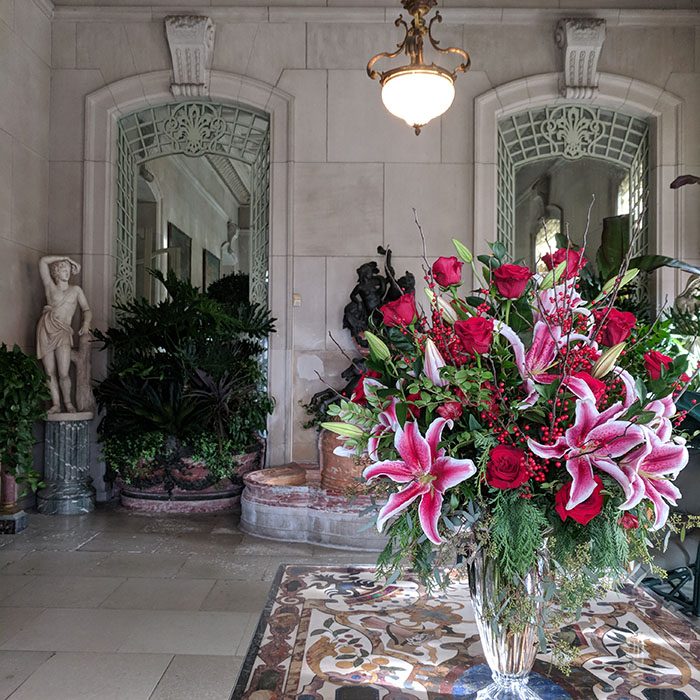 Flowers at the Elms, in Newport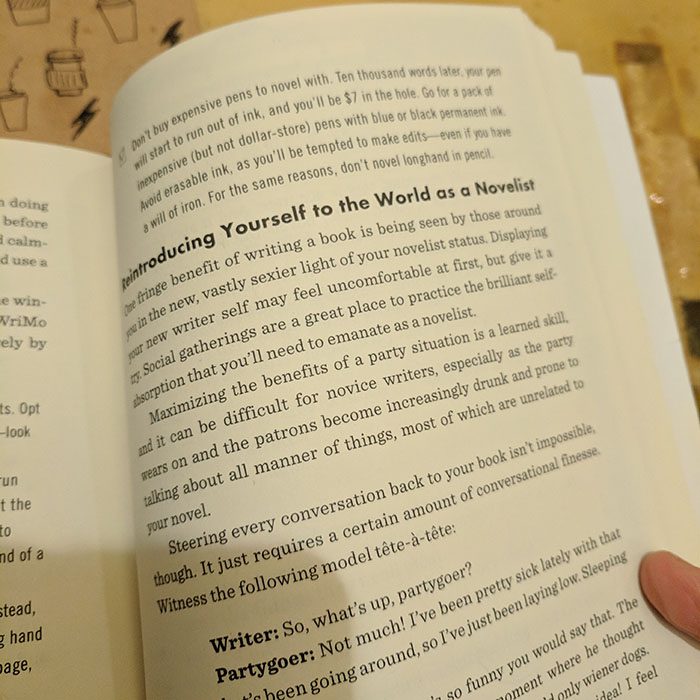 Coming soon: how and what I did for Nanowrimo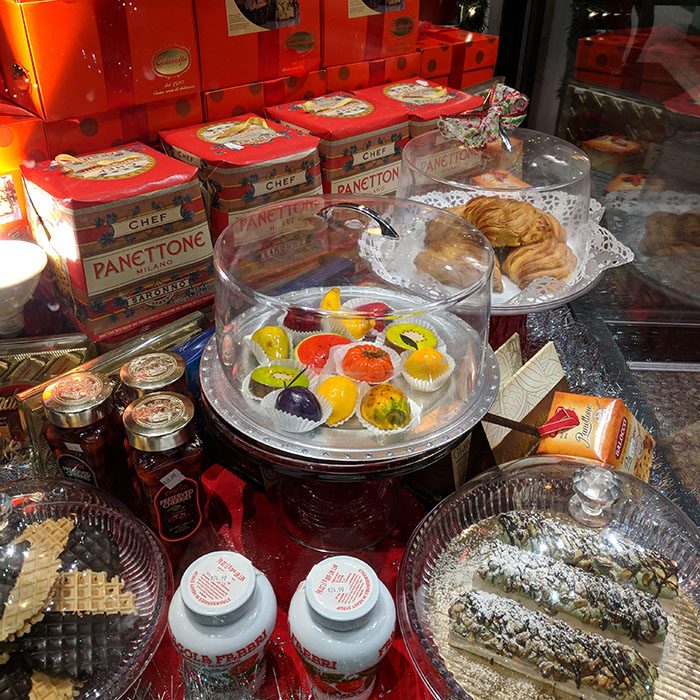 I spent a night in the North End last week, and enjoyed the nice windows full of sweets!
Do you want to add something? Comment below!