Mid-July, I received an email to invite me to discover a new campground in New England. I wasn't quite ready right away to accept gifts for the blog, but I thought that camping in New England was completely something I could have picked myself, so I said yes. We agreed on a schedule: going there/ sleeping/ having fun. It seemed doable.
❦
Last Friday, we left Boston with 2 friends to go to the White Mountains in New Hampshire and more precisely Huttopia. I was told that Huttopia wasn't a typical camping experience, it's glamping. It's this kind of word I'm not really sure how to pronounce them, which combine glamour and camping, camping for people who don't really want to sleep on the ground. Camping doesn't scare me much, despite the spiders/noise/cold/ground/greasy hair/pit bathroom/general inconfort. Once in a while, I can do things with class. Huttopia is a French company starting to expand in North America. I've met with Justine and her husband who manage the White Mountains Huttopia. There are readers of the blog, and they are the one who invited me: MERCI ! 
We arrived on Friday night just before 8pm, it was already pitch dark outside. We ordered 2 pizzas from the Airstream, we bought firewood. Our American friend seemed happy to see so many Frenchness – the tags on the boutique were written en français. I was eager to see our tent, called "the trapper". It didn't look at all like our good old tiny plastic REI tent. We had to wait the following day to see the lake and forest all around.
Did we enjoy it? Yes, it was a great weekend with friends. I was amazed by the fact that everything was included, from the sheets and blanket to everything to cook in the kitchen. No need to carry a ton of gear, like it's most of the time the case when we camp, even though Manu is a gadget master. Cherry on top of the cupcake, we had a shower and toilets in our tent. That's called glamping.
The following day, we enjoyed everything we could enjoy in the campground: from the crêpes at breakfast to SUP on the lake, Manu and Antoine tried all the sports they could: swimming/volley ball/ping pong. It was the mere definition of chill.
Sunday it was time to leave already, and we hiked Mt Hedgehog by 80F. Yep, it was Fall Foliage season with Summer weather.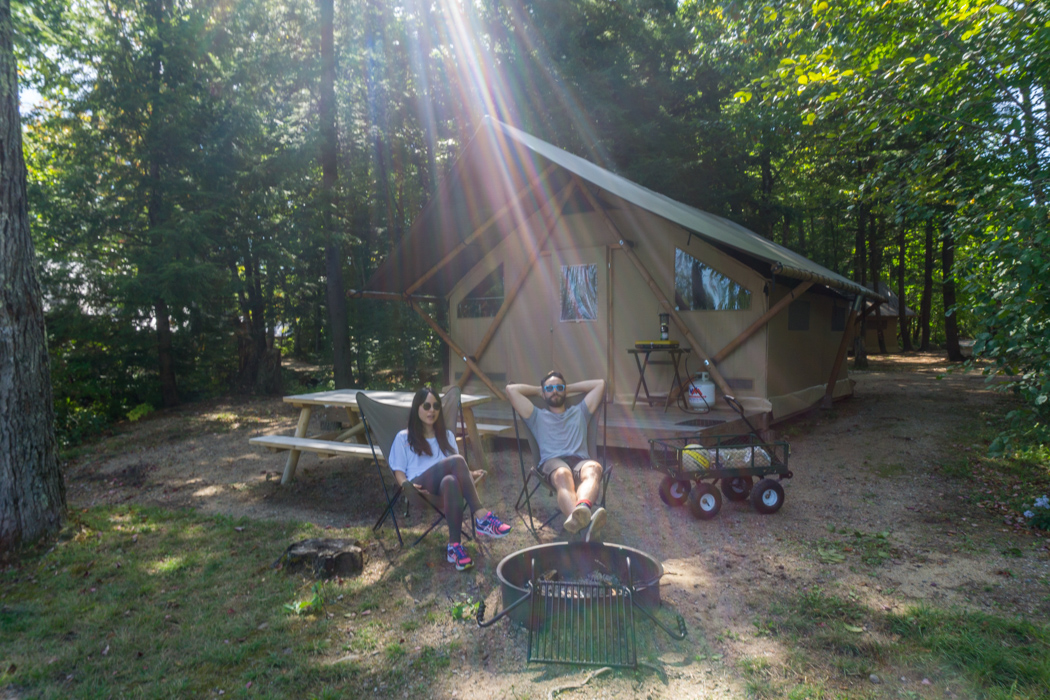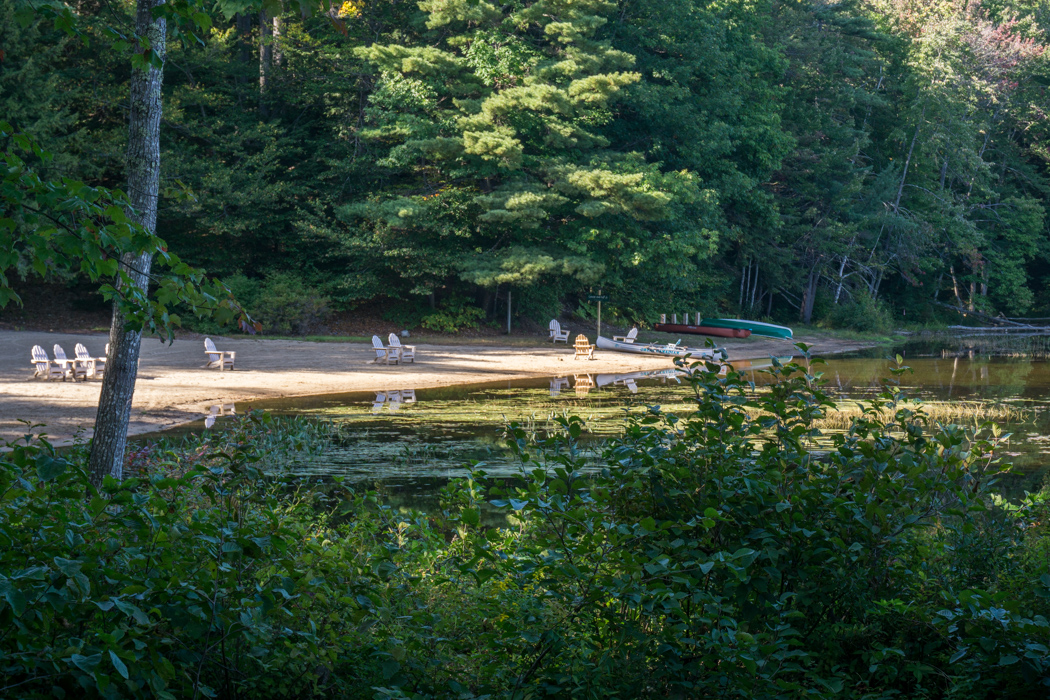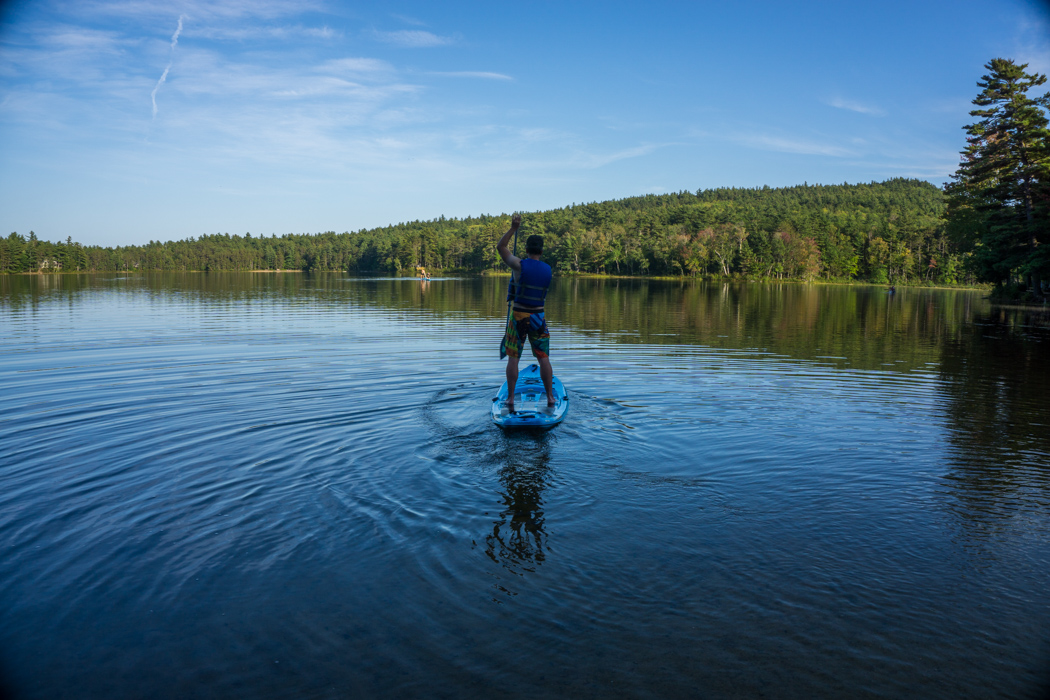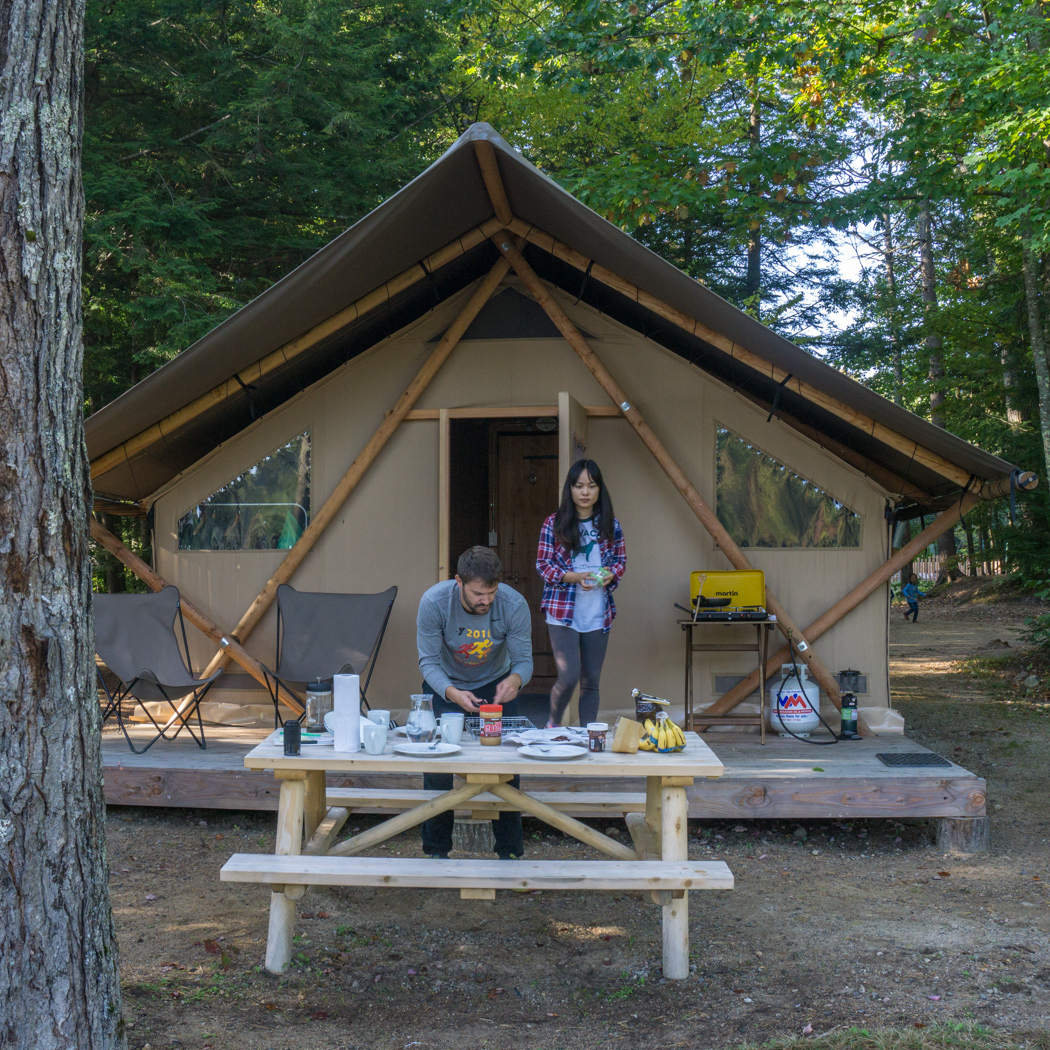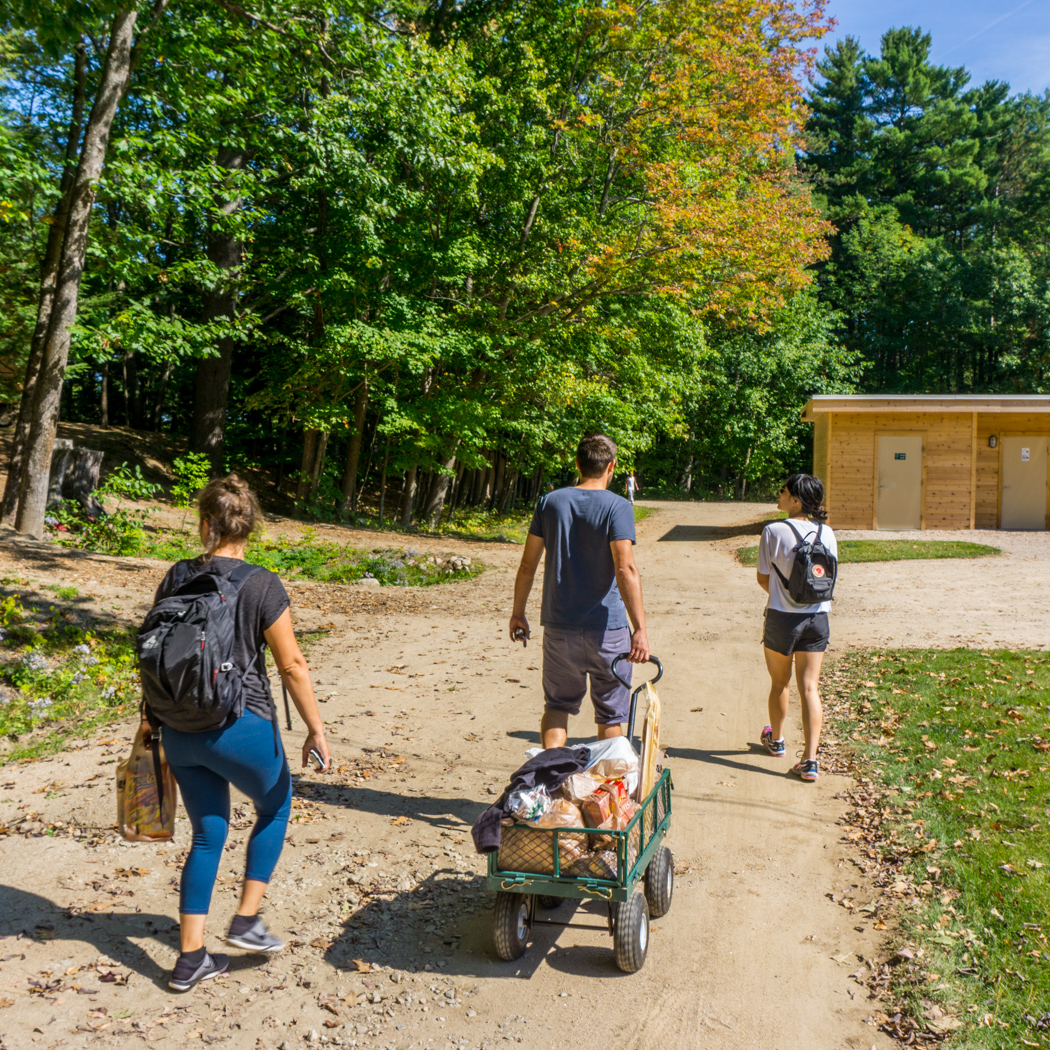 Huttopia White Mountains, in Albany, dans le New Hampshire.
☞ You can book your own tent or cabin. Huttopia is closing mid-October.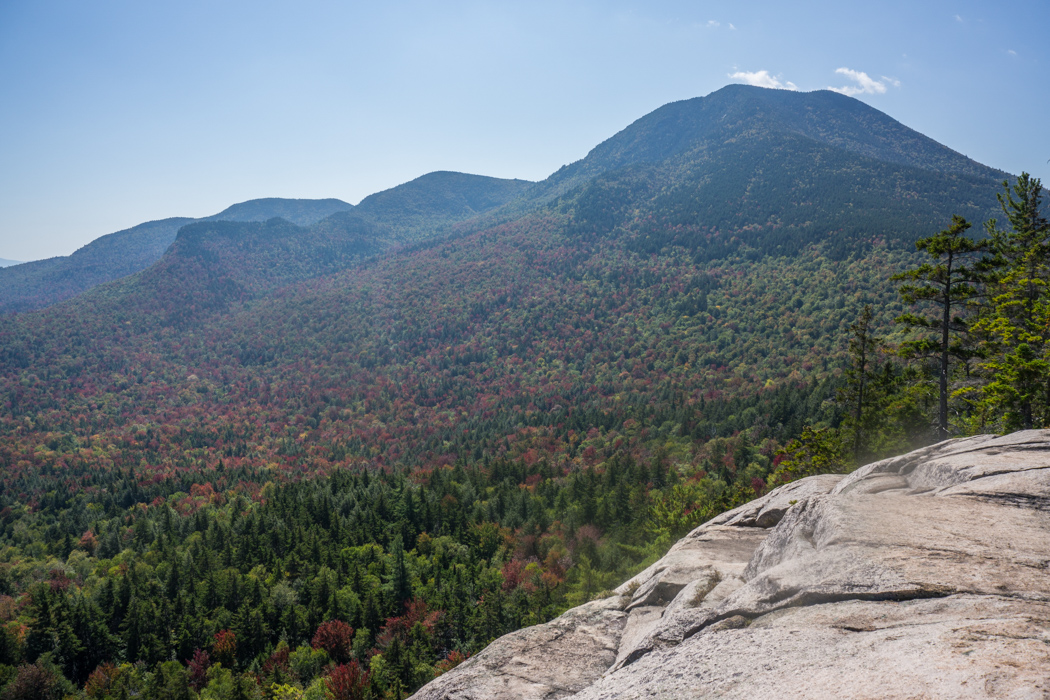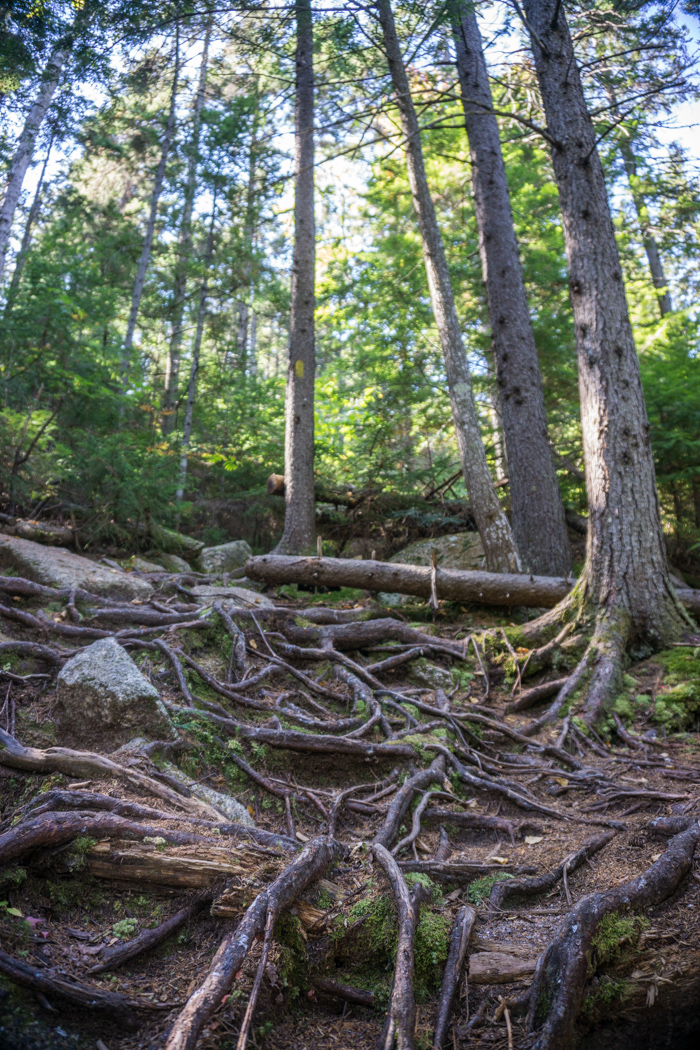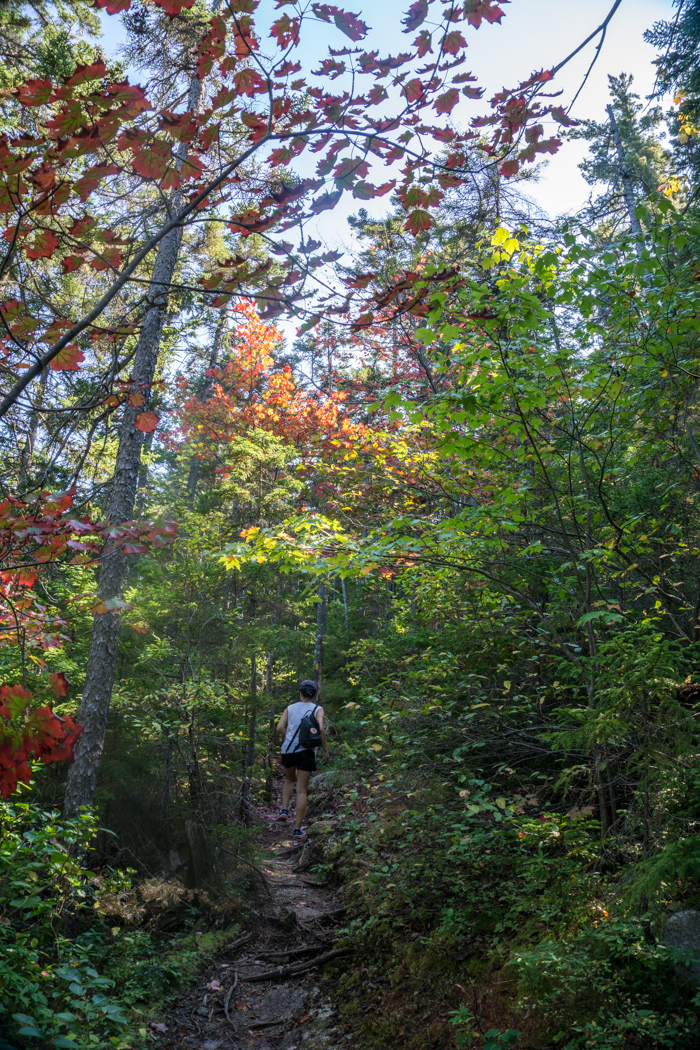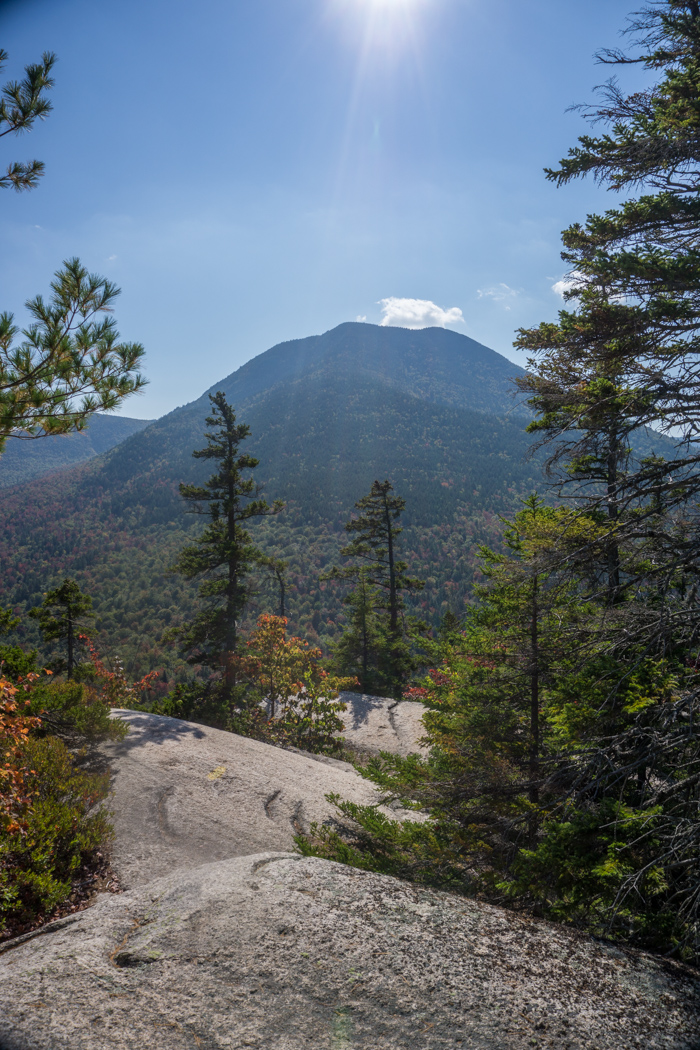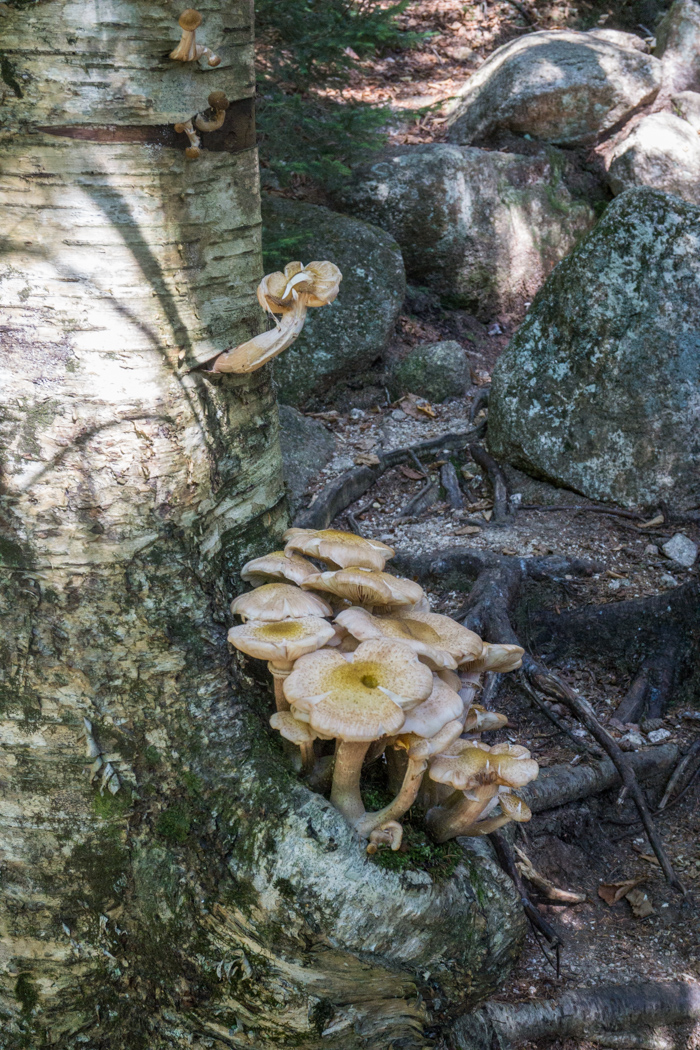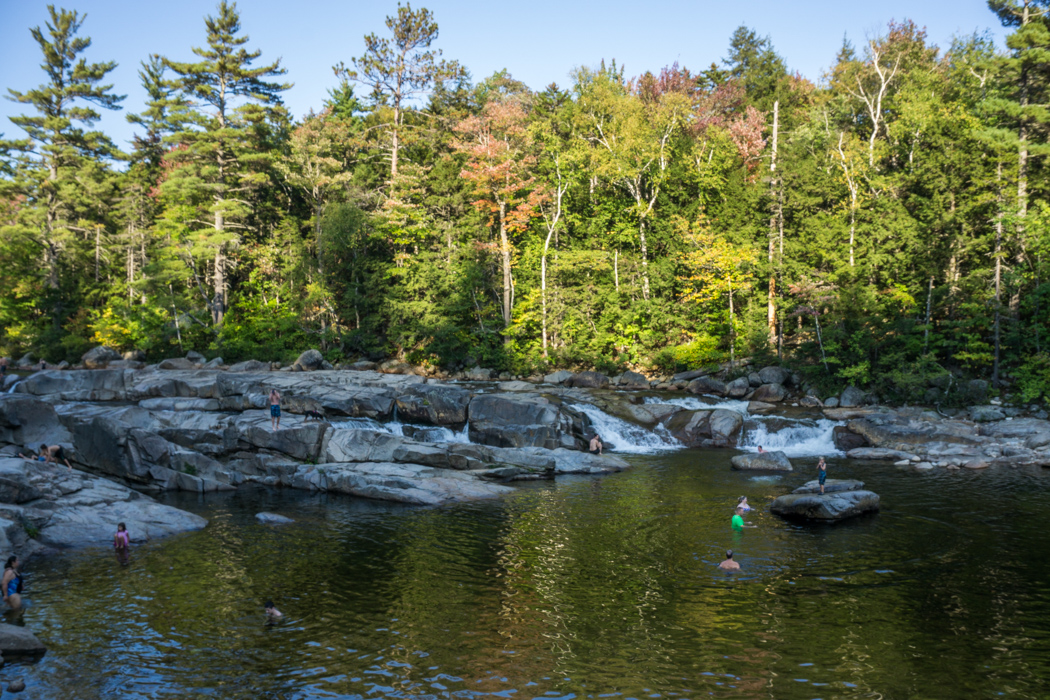 ▶ Thanks again to Anne, Justine and her husband. Thanks also to  Michael for the pizzas and the crepes. Delish !
▶ Are you ready to glamp?