It takes time to feel like home in a new city. I've been living in Boston for more than one year now, but I'm still wondering if Boston really is my "home sweet home". To really like a city, I want to know more about the history of the places where I'm walking, living or working every day. I've recently started to follow a Facebook group called Dirty Old Boston. Every day, pictures of the city are posted: from buildings to people – famous, unknown, politics, base ball players, etc. – news, streets accidents, protests, or urban landscapes. Each picture tells something I didn't know about Boston.  Here's a sample of this fantastic group, Dirty Old Boston…
Old Boston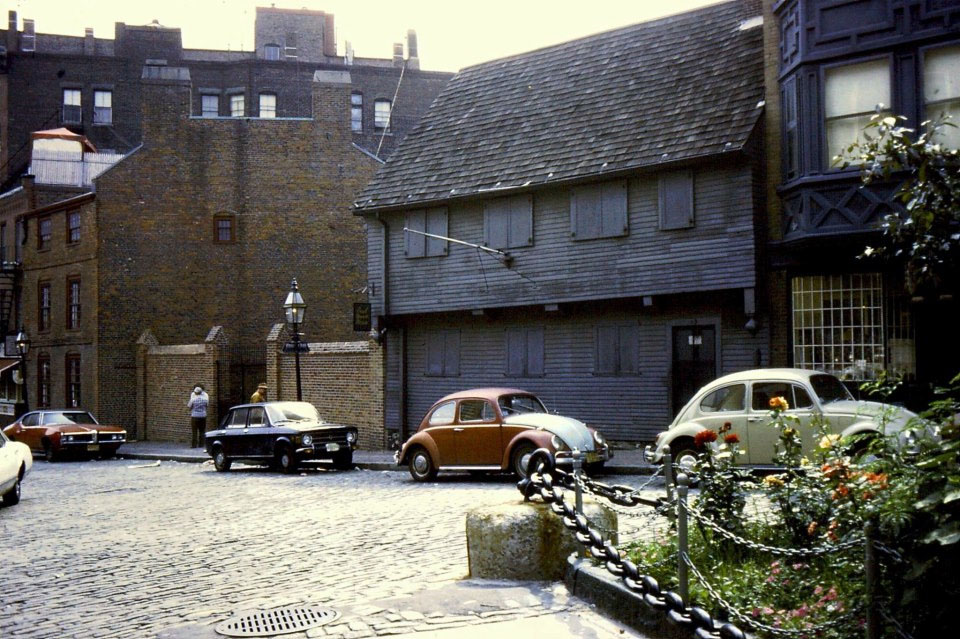 The famous house of Paul Revere in the North End.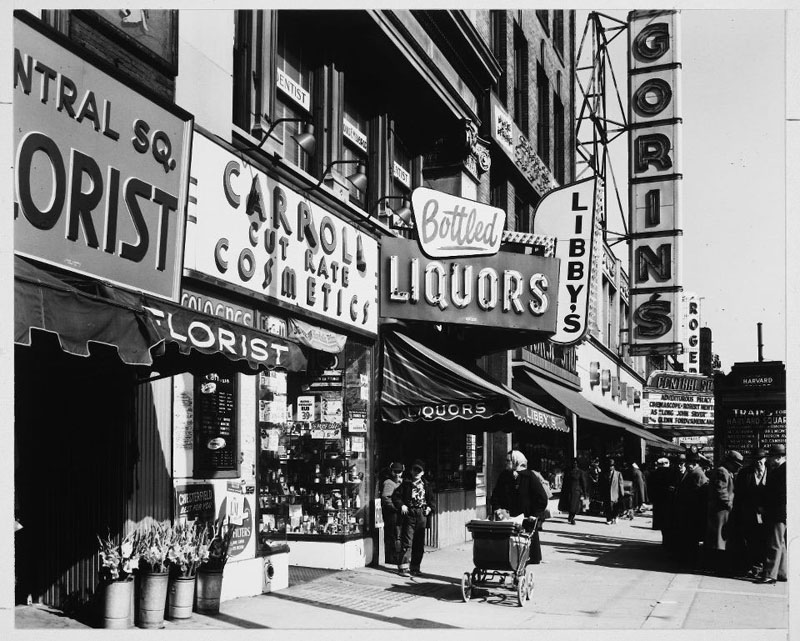 "Mass Av.", is one of the longest street of the Great Boston. We can see here Central Square in Cambridge, in the mid 50's.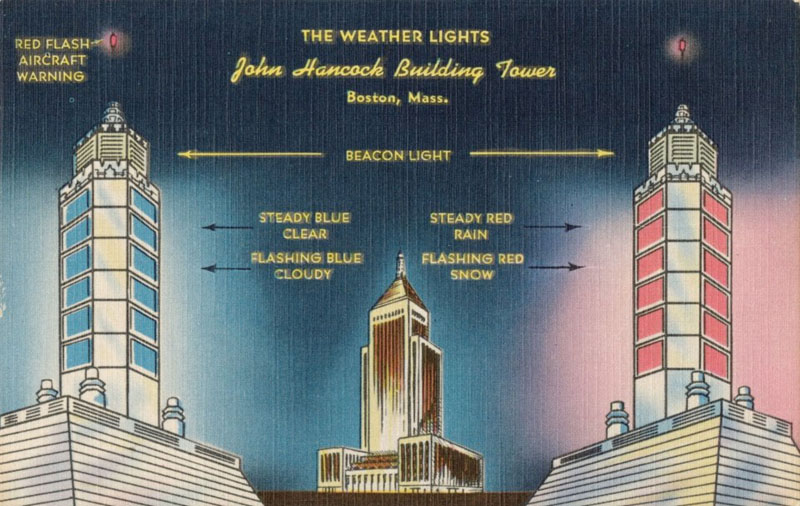 The colors of this building says how the weather is like or how the Red Sox game is going.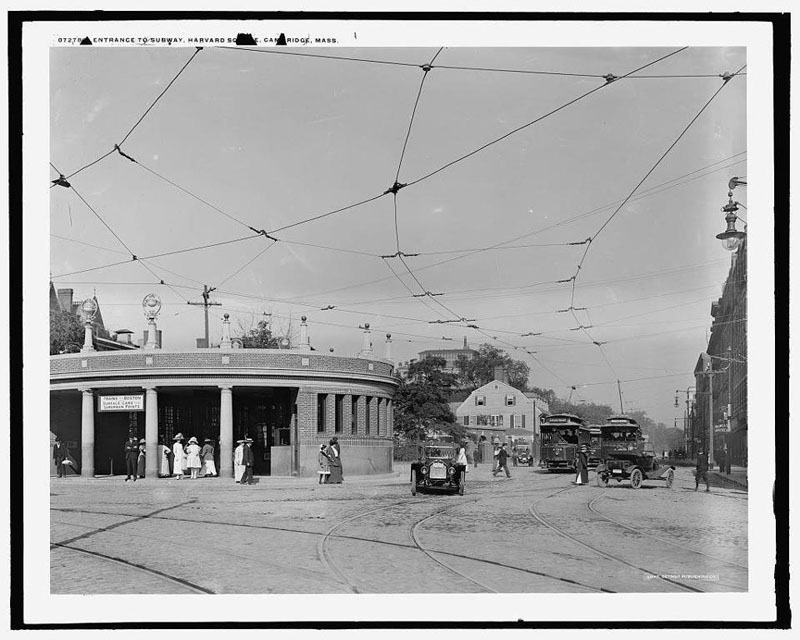 Harvard Square, at the beginning of the 1910's
"BFD Engine 40", a firemen truck in Sumner St., East Boston.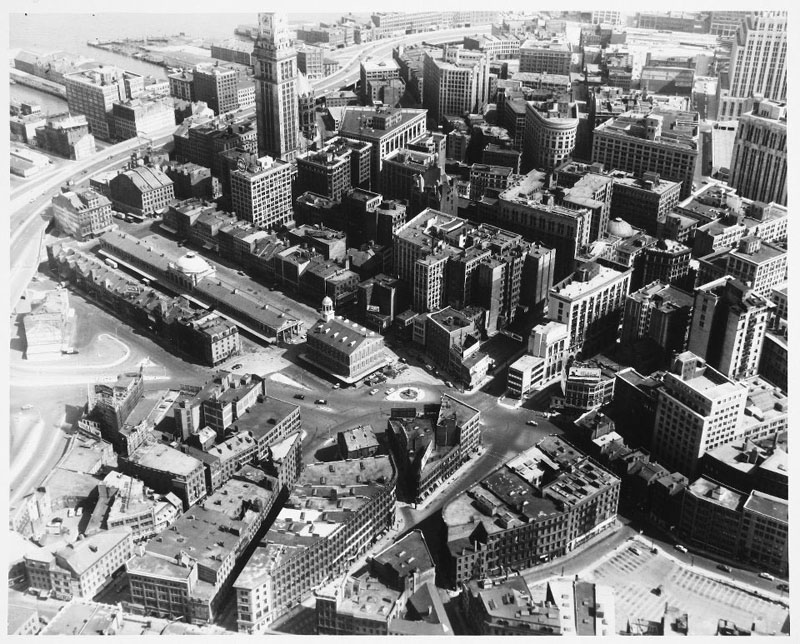 An incredible picture of Faneuil Hall. Really different from what we can see now!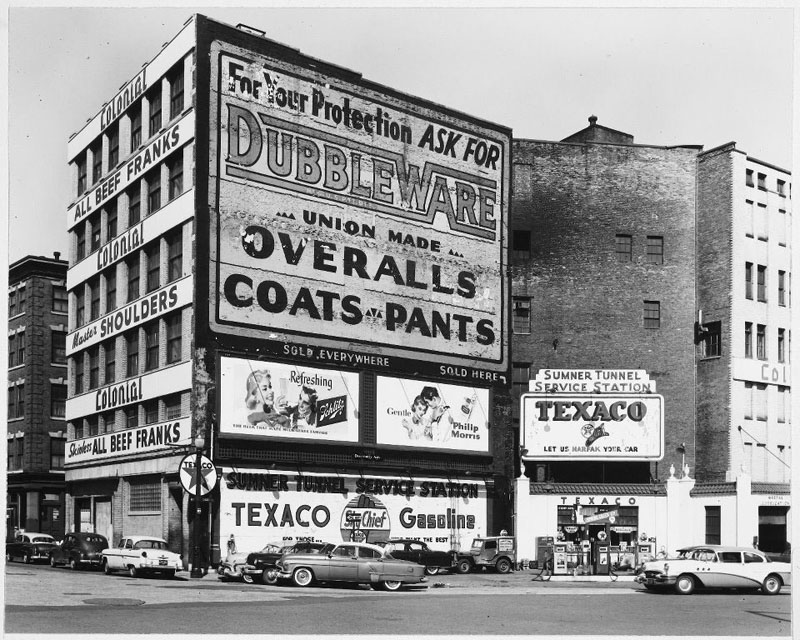 Cross streets close to Sumner Tunnel. I like these retro signs!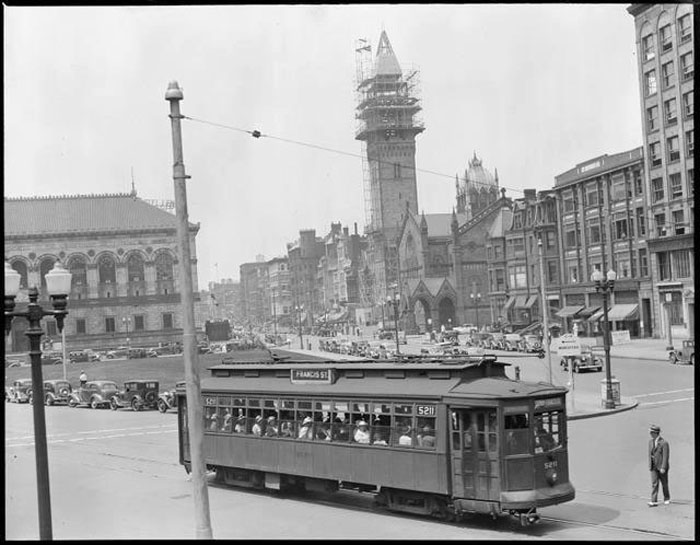 Copley Square, 1937. I'm working close to this square, that's why I really like this picture. There's no more tramway crossing there, but the Old South Church is completed now.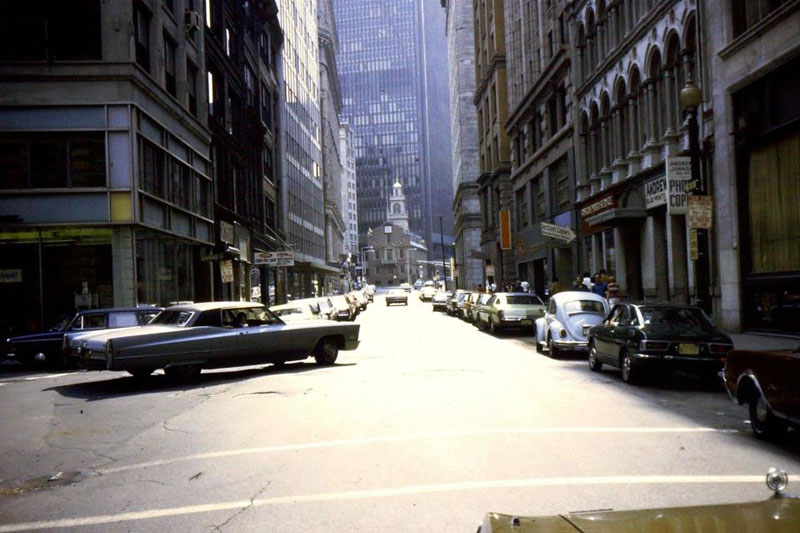 I love this view of Boston, on Broad & State Streets in 1973. It's really a cliché of Boston: an old historical building in the middle of modern ones.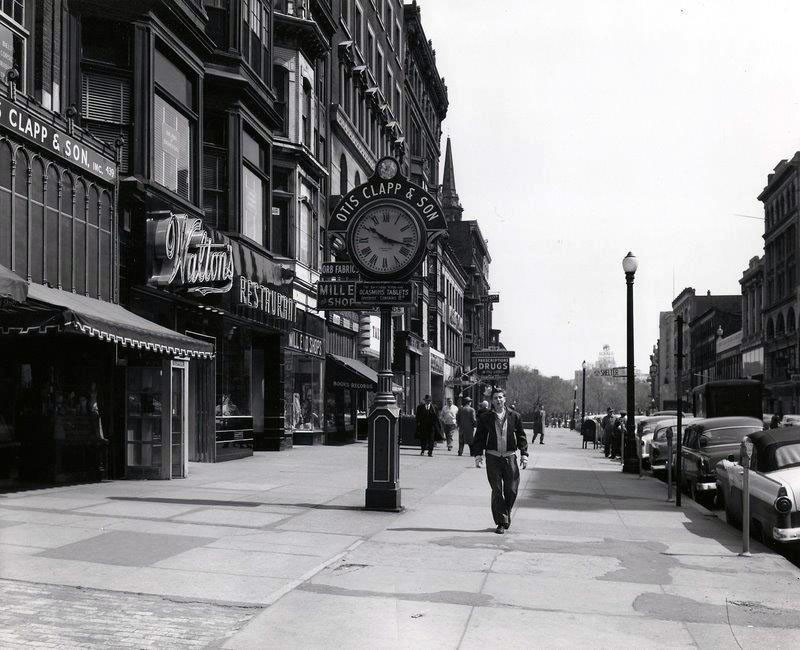 A young man walking on Boylston Str., beside a Ford Convertible. 1955.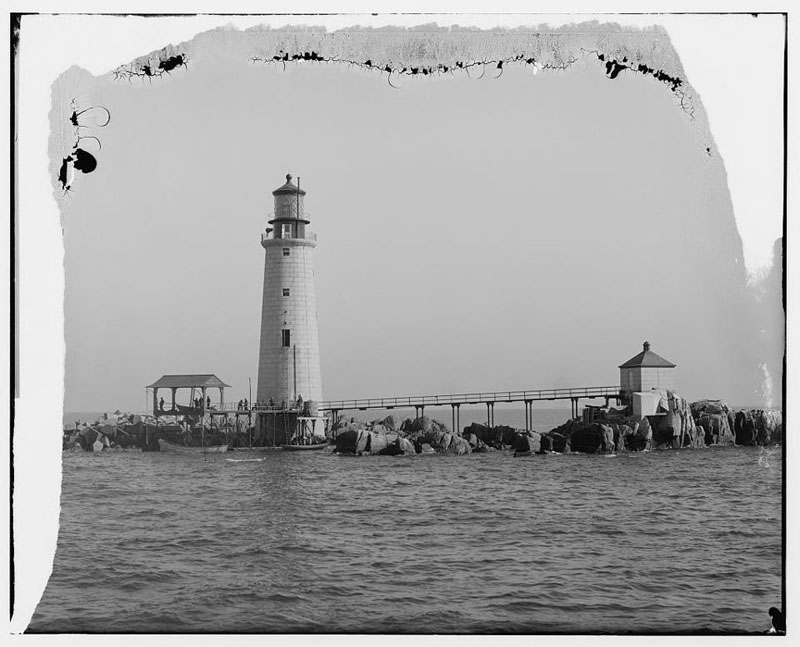 To see the Boston lighthouse, you have to take a boat and go though the harbor. This was built at the beginning of the 20th century.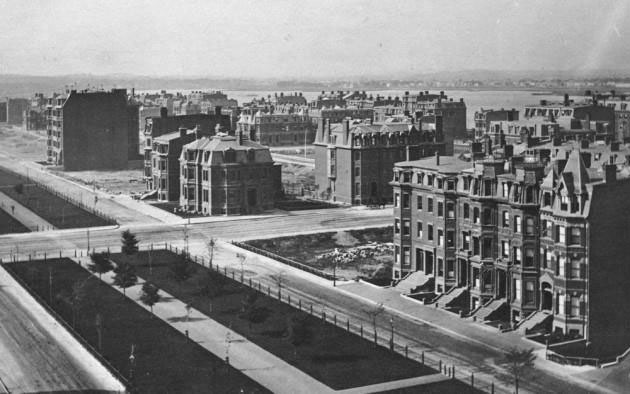 This picture of Commonwealth Avenue was taken in 1870. It's really nice to see an almost empty Back Bay!
Games and sports in Old Boston
This famous hockey player of the Bruins, the bostonian team, is called Eddie Shore. 1934.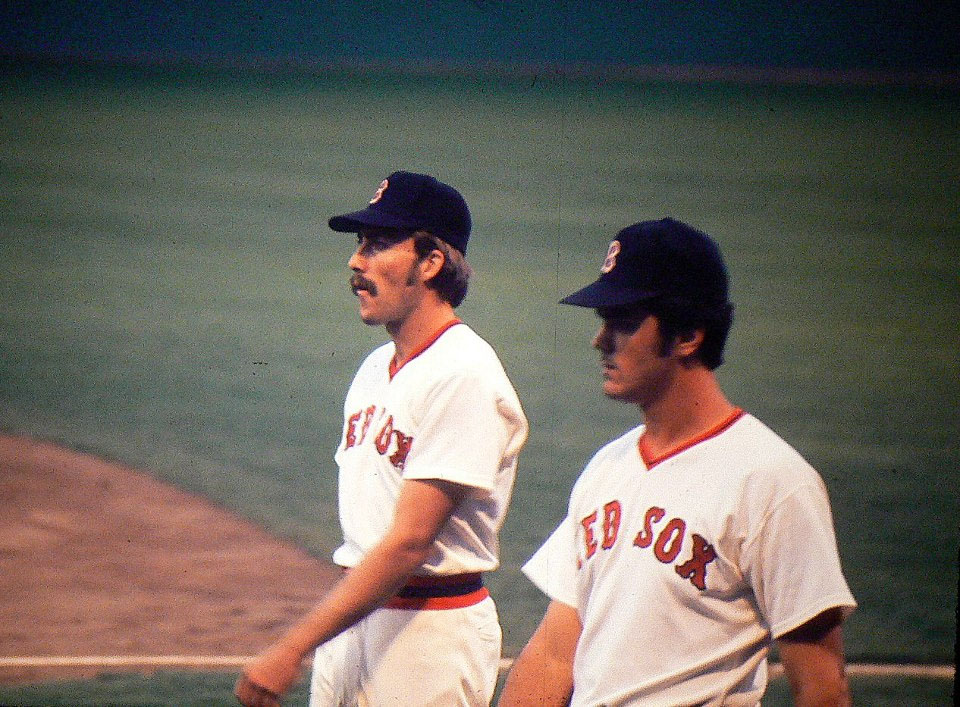 Nice picture of Red Sox players: Dwight Evans & Rick Miller. 1975.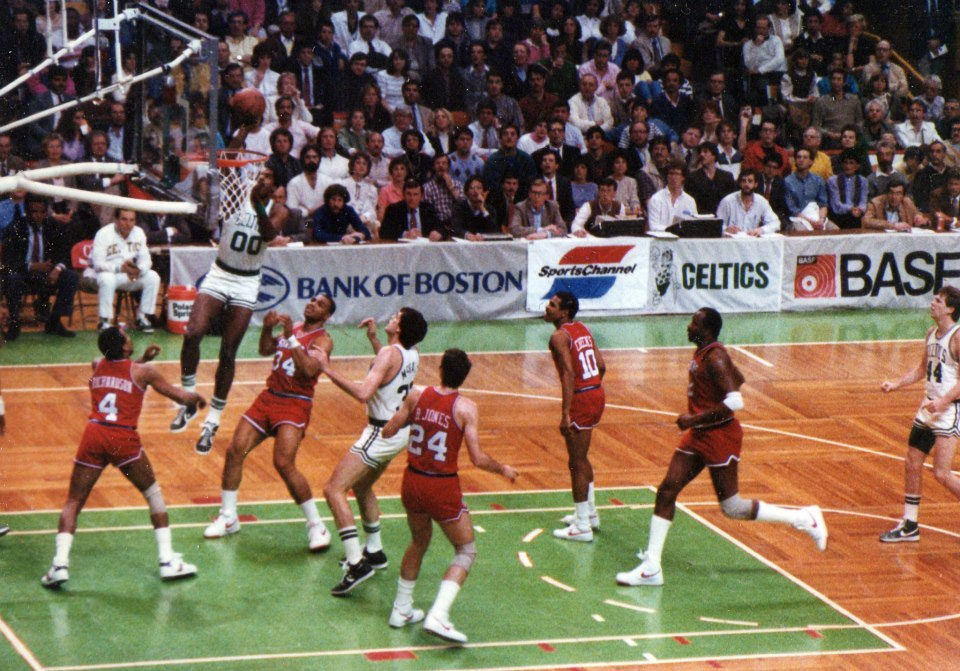 Another famous Bostonian team: the Celtics, in the 80's.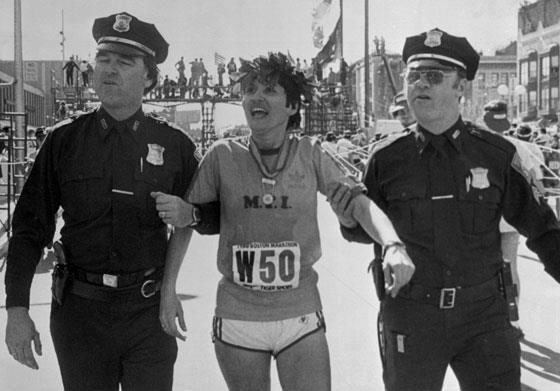 This is Rosie Ruiz who finished the Boston marathon in 1980 in only 2 hours, 31 minutes and 56 seconds. But she actually cheated, running only a few miles…
News in Old Boston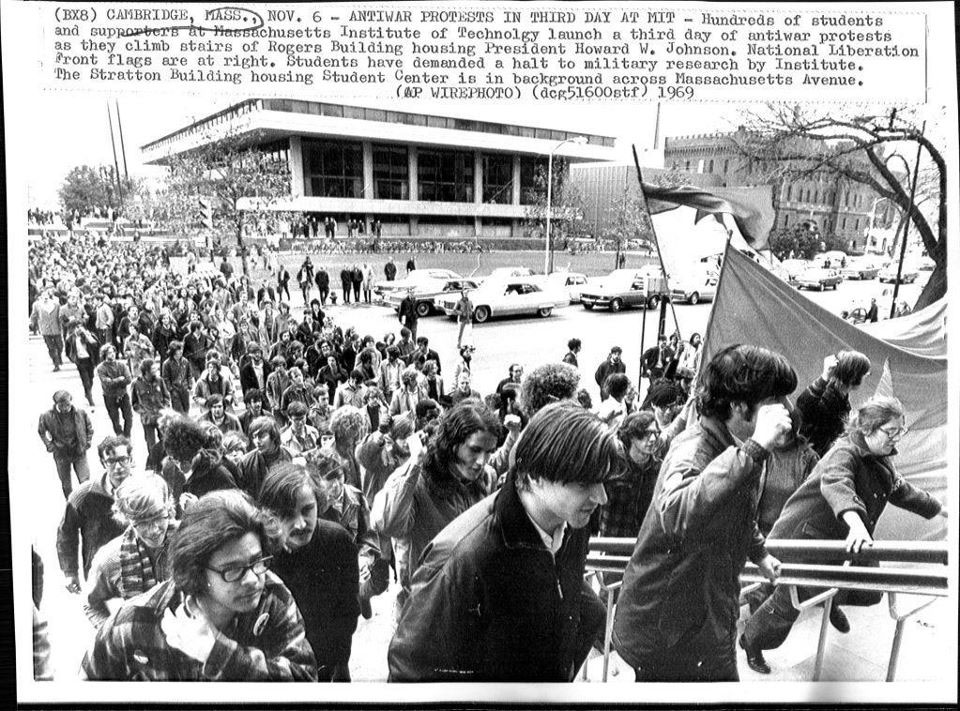 Third day of anti-war protest in the MIT. 1969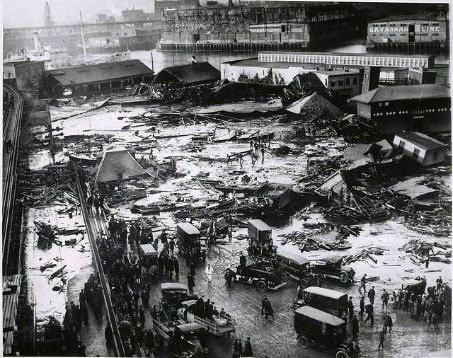 1919, "Boston's Great Molasses Flood". A huge molasse tank exploded.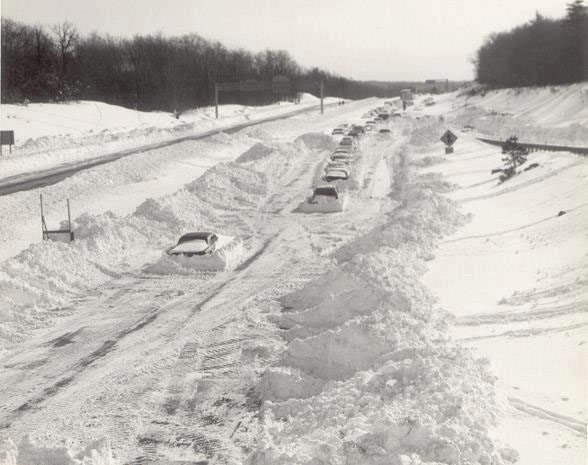 There was a terrible blizzard in 1979 in Boston.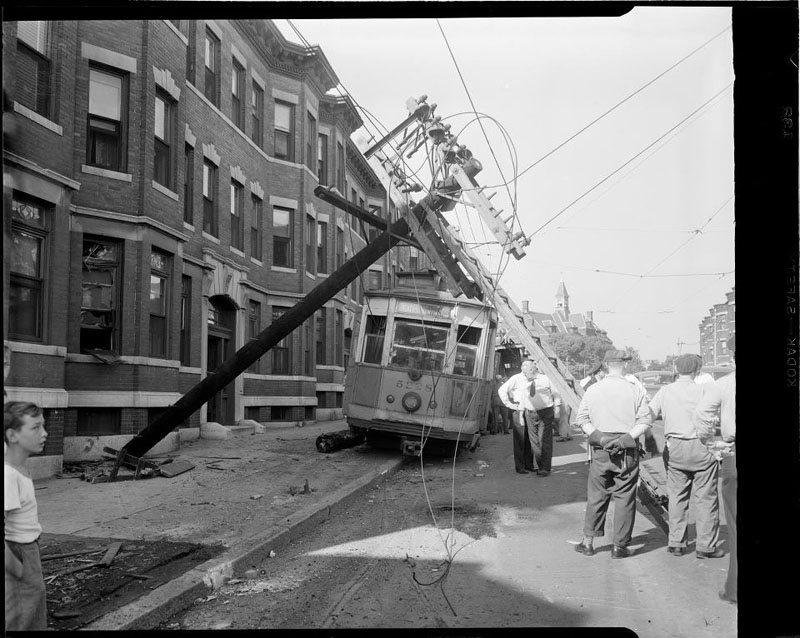 The Boston metro or tramway, called here the T.
People in Old Boston

Martin Luther King graduated from Boston University in 1959.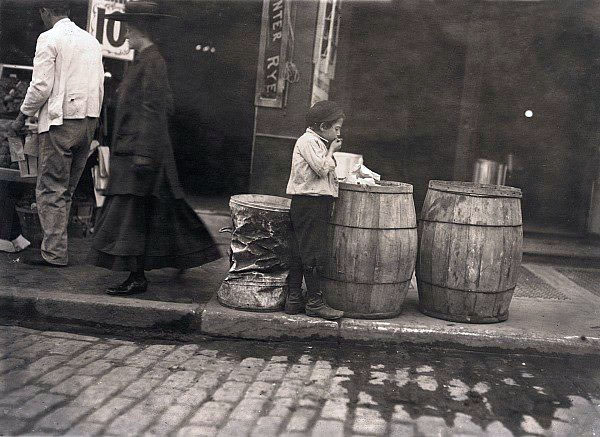 A kid smoking in the streets of Boston, in en 1909.
If you like these pictures, I invite you go on the Dirty Old Boston Facebook page. All these pictures were used with James Botticelli authorization.
Do you know any website for vintage pictures in your city?