Hemingway, writer and journalist, lived in Key West for a while.  He had a gorgeous house located on the highest point of the island – which is still pretty low. It's nowadays one of the biggest attractions of the city, the first time I was in the Keys it was too busy, and I didn't visit it. I had the chance to visit it this time: I was there pretty early and ready to discover this house, lost in a tropical jungle.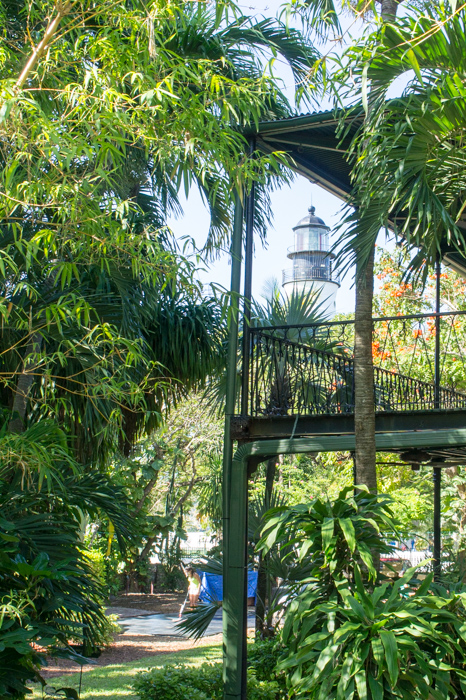 From the garden, you can see the lighthouse.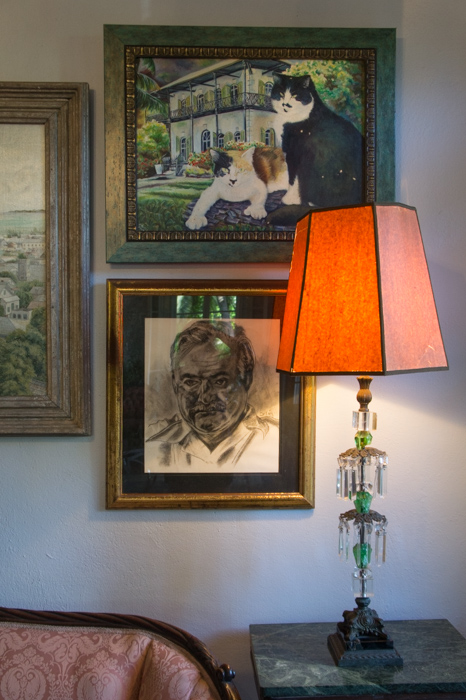 Hemingway lived in Paris in the early 20's, and had many famous artists friends. Unfortunately, there's no masterpiece left in his house, only local artists inspired by the house.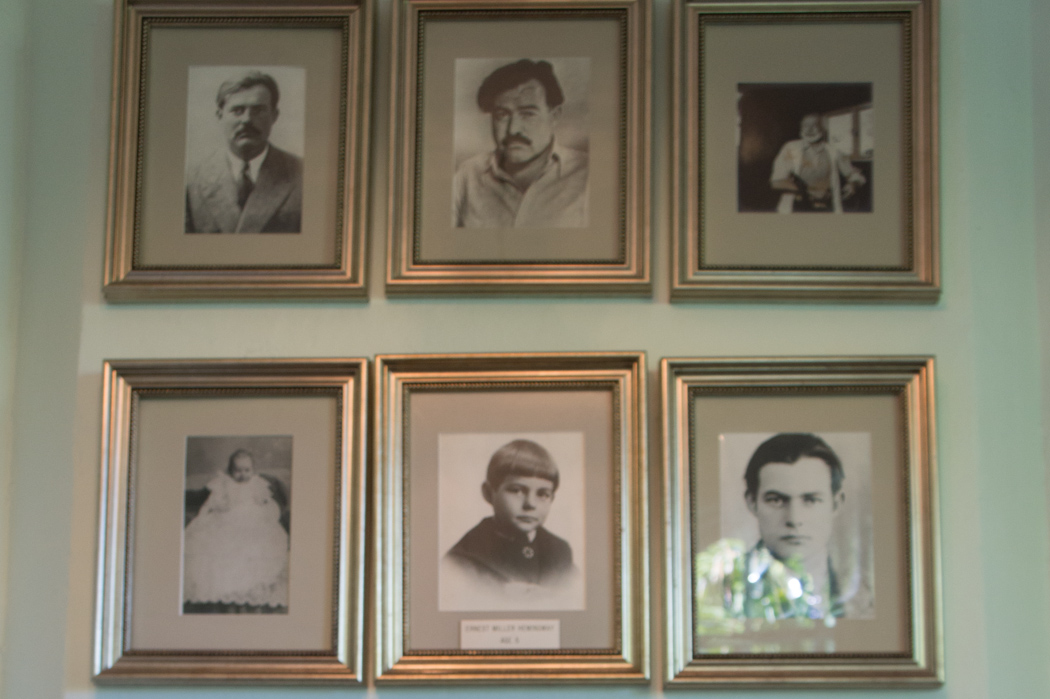 Mid-July, there's a contest in Key West to find who looks the most like Hemingway – in his latest days, when he had a big white beard. Get inspired by his picture over the fireplace.
Hemingway writing room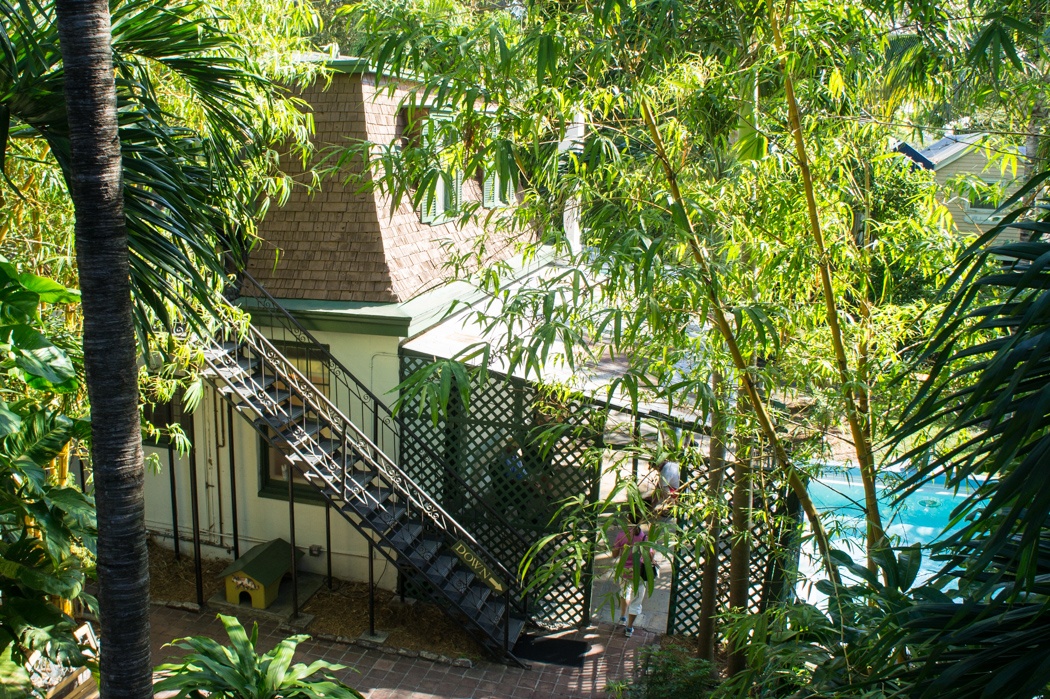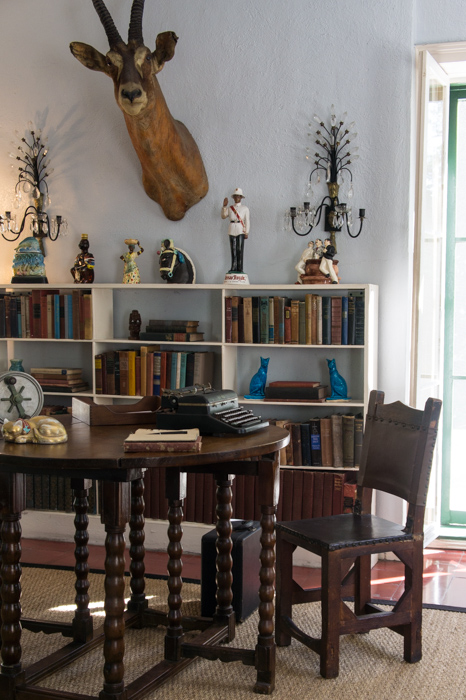 The pool!
Hemingway was in Spain during the Civil War in the 30's, and when he got back, his wife, Pauline, had a surprise for him: a pool! It was one of the first, built on the island.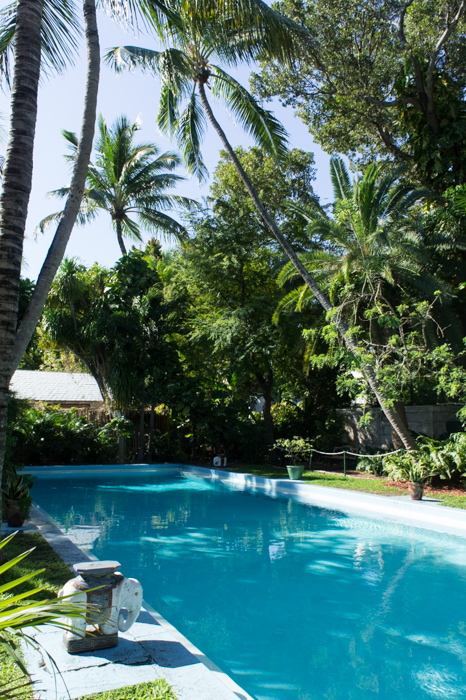 The cats
They are the real celebrities of this house: the six-toed cats. The first cat who lived there was named Snowball (that's typically the kind of thing I have no problem to remenber…) and you can see his picture in the house. Snowball had many kitties, and they love wandering in the house.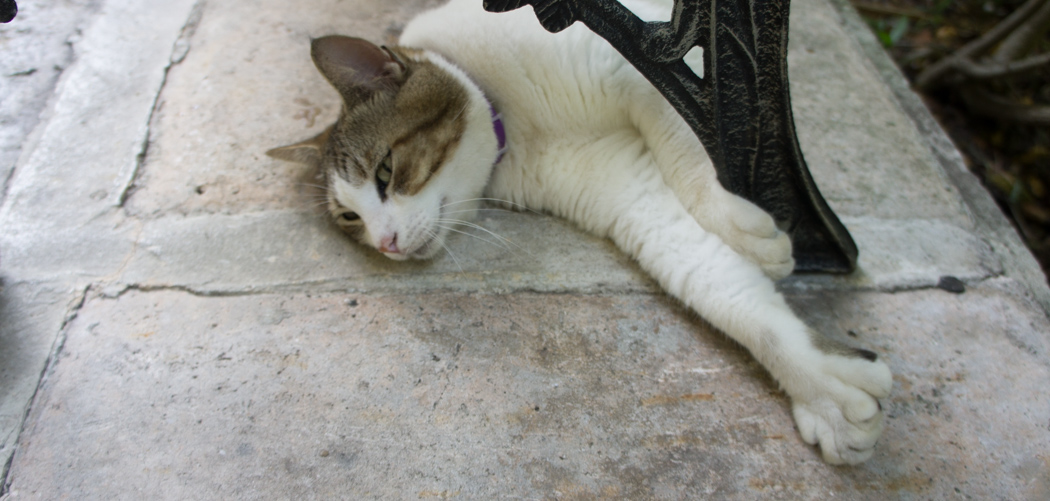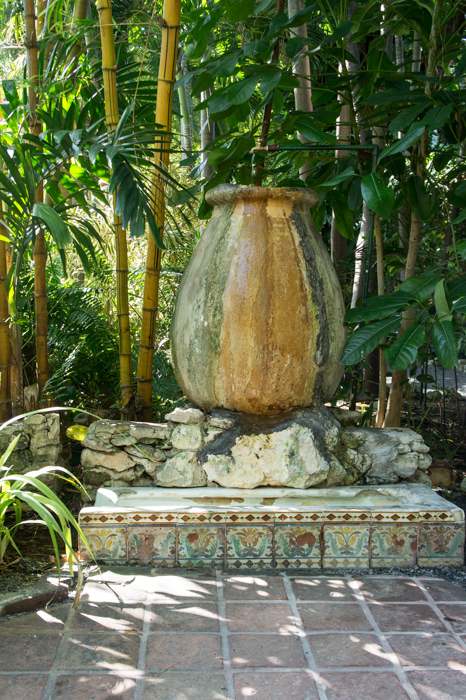 Cat fountain