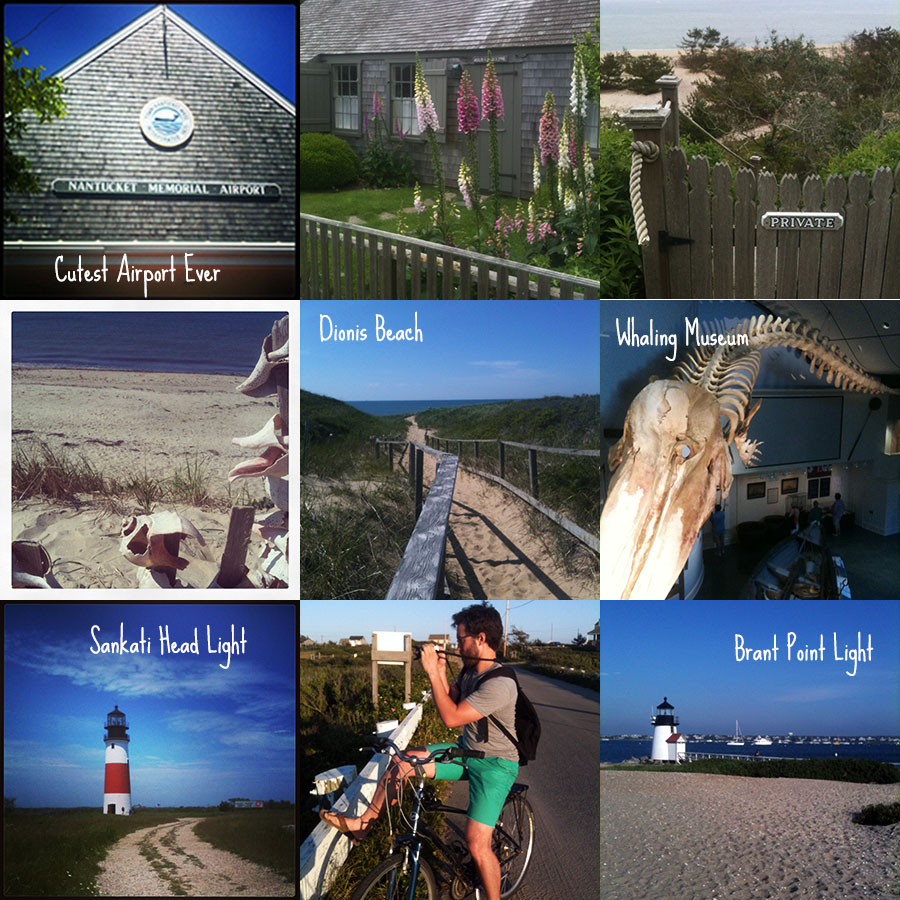 Back from 4 days in Nantucket, a beautiful and tiny island close to the Cape Cod. Where do I start? Sandy beaches, isolated lighthouses, pittoresques villages, biking in the countryside with rabbits along the way… I'm quite busy these days so I won't be able to do all my usual stuff with the blog quickly – sorting pics, making a video, writing, etc. but I loved this place so much that I needed to post these mini pics – there's more on my Instagram.
Just before leaving, I celebrated my birthday with a bunch of friends, and one of them couldn't stop laughing at the idea of us spending time in Nantucket. Why is that? Apparently, limericks (a poetic form I didn't know about) are made about Nantucket. And there are hilarious There once was a man from Nantucket (Whose dick was so long he could suck it is one of my best line to come after). Okay, it's completely rude and childish but it made my day biking and sweating on the sand.
I also have to tell you about Newport, Rhode Island where we were the weekend before. If you have other ideas to continue the first line of the limerick, leave a comment below!