Don't you want – sometimes – a shot of bling bling? To pretend that there's a world where it's totally fine to decorate a house with 35 trees? Enjoy it, because the illusion only lasts for 45 minutes, the length of the audio-guided tour in one of the finest Newport mansions. They were built at the end of the 19th century, beginning 20th, during the Gilded Age, a time where a bunch of families owned all the resources (transports, coal, oil) – not much has changed you'd say. They built these huge summer cottages in Rhode Island for a cooler summer retreat that in the South, far away from New York, but not too far away either…
I've been there before and visiter the biggest ones, like the Breakers (1895) and Marble House (1892); during wintertime, only 3 of them are open, and they are all decorated with a Christmas theme. I've read about it in Boston Magazine and I thought it could be a nice Sunday promenade, specially at this time of year where the weather is sometimes gloomy and the sun sets at 3pm.
The mansion of the day: we visited The Elms, built in 1901
The main hall, with a double staircase on each side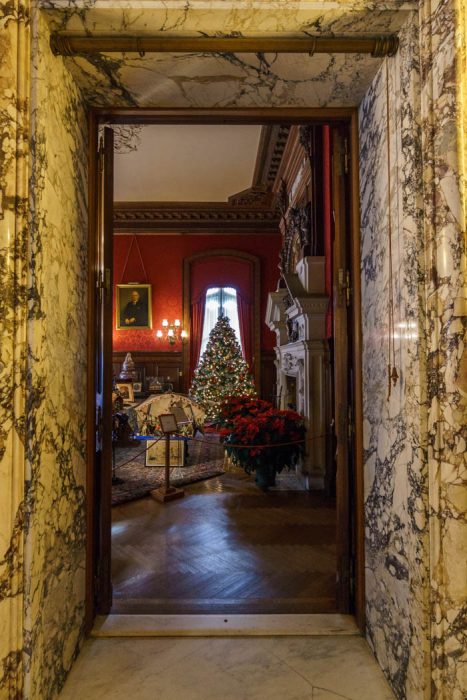 The first room, with a first tree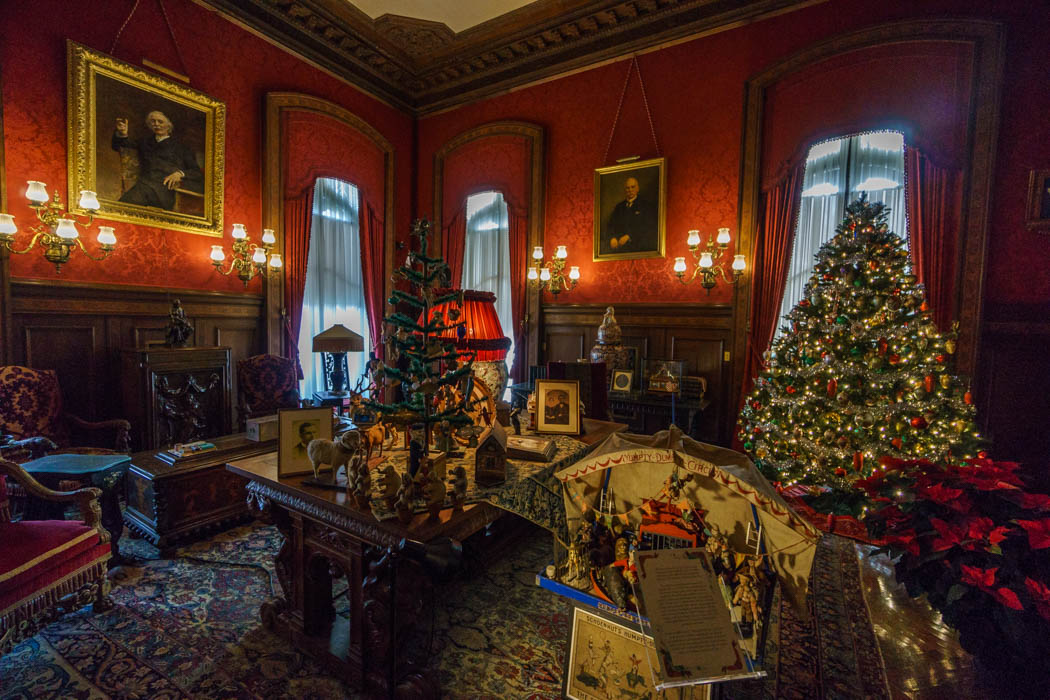 The office is very dark! On the wall, some portraits of Edward Berwind who made his fortune in coal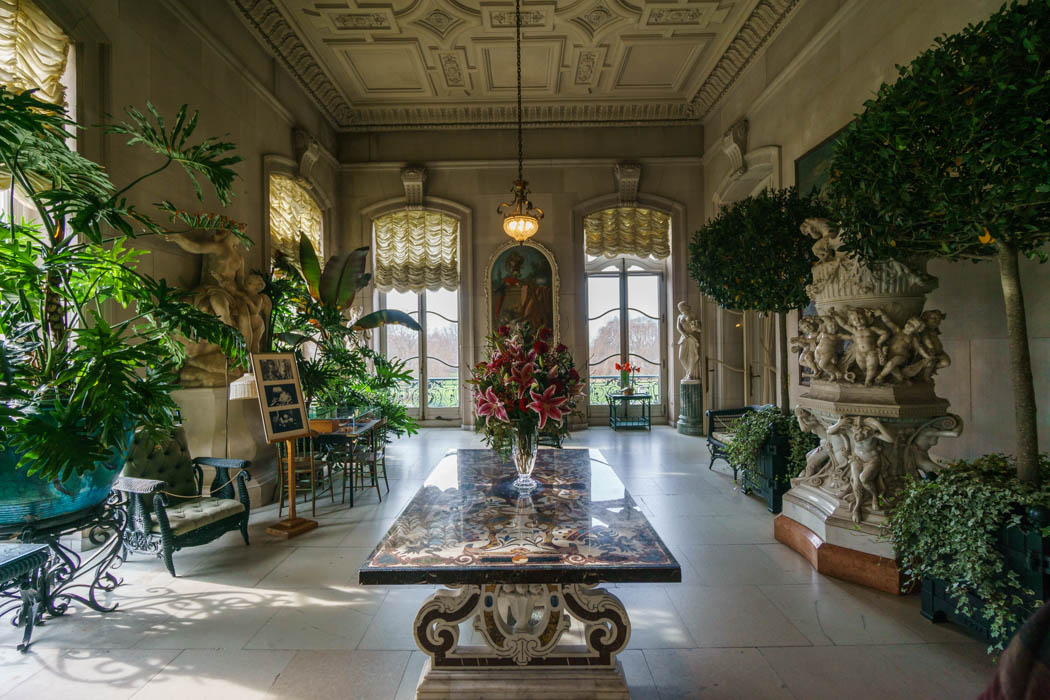 We change ambiance entirely in this veranda, full of plants. Tons of light!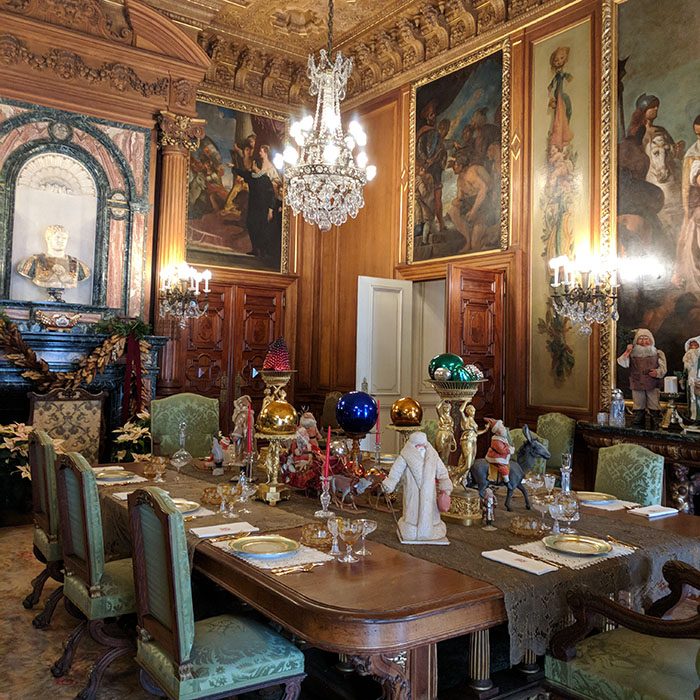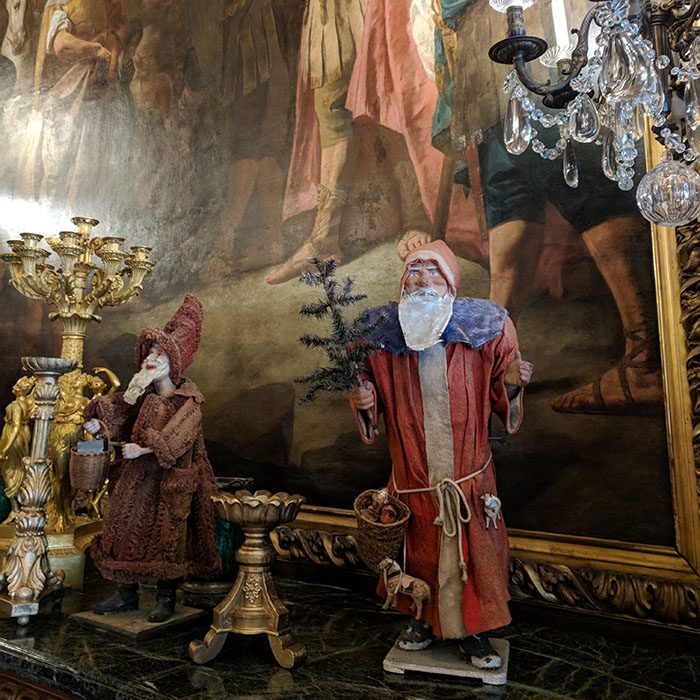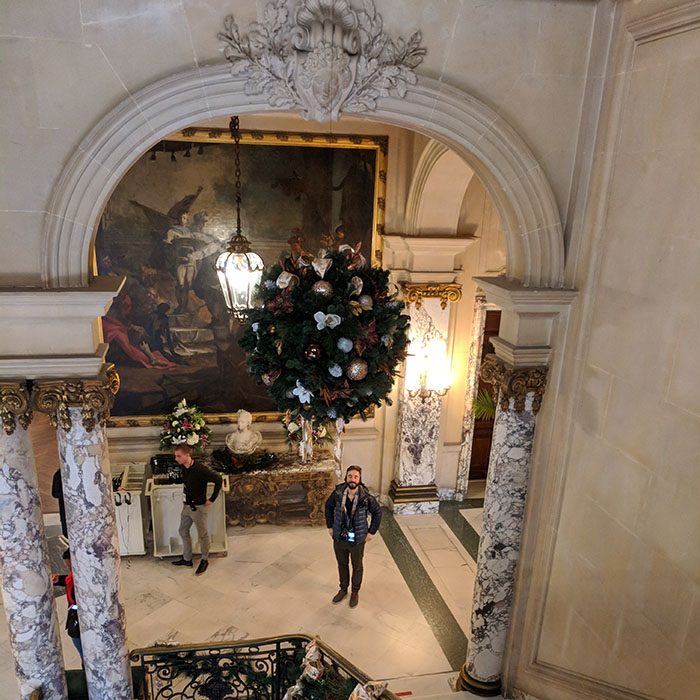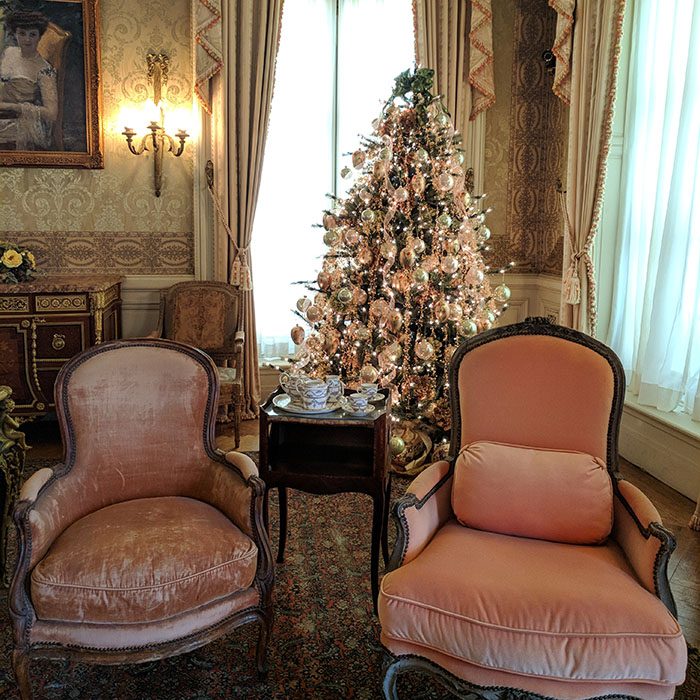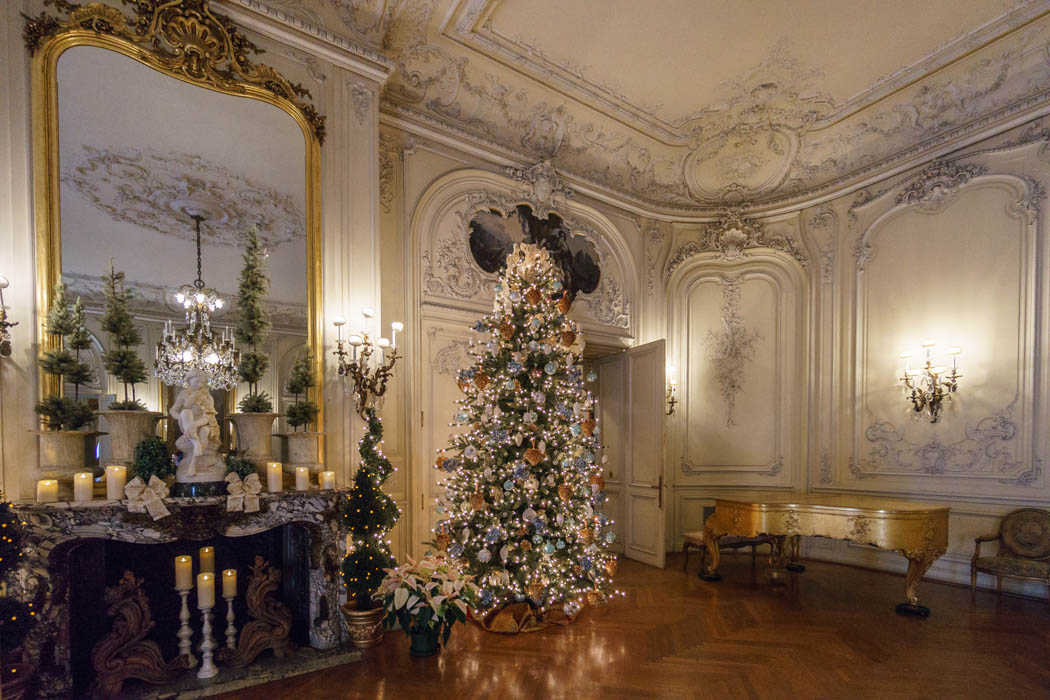 The grandiose ball room. It looks like we are in a small castle in France

The frame has been built to take pictures inside! We didn't play the game and just took a pic of the frame…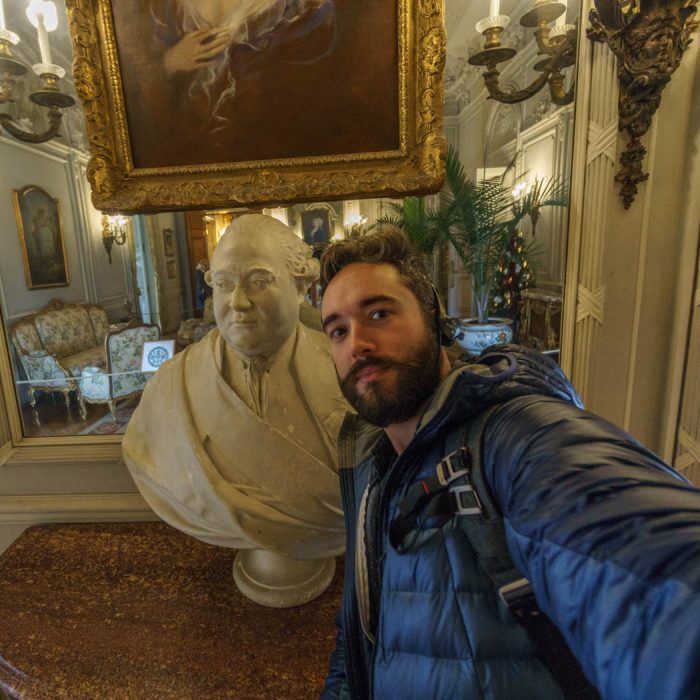 Yo. Selfies with an audioguide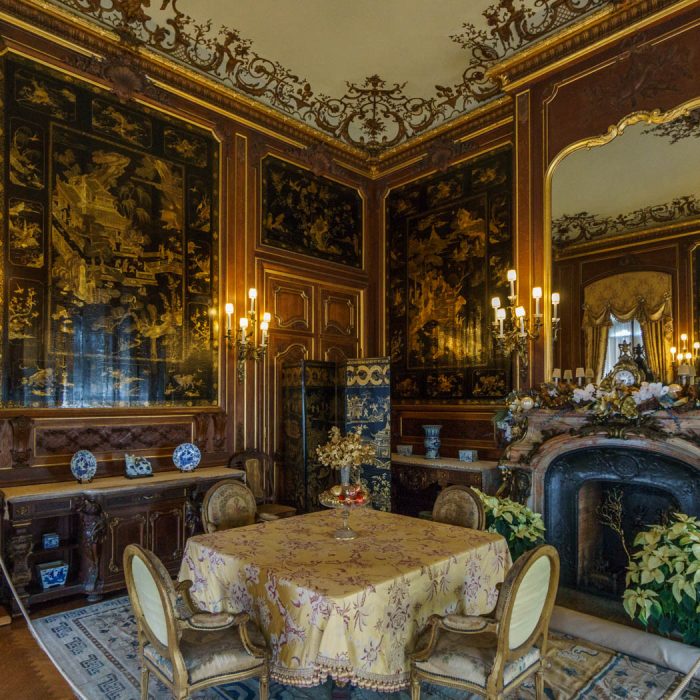 "Chinoiseries" in this beautiful salon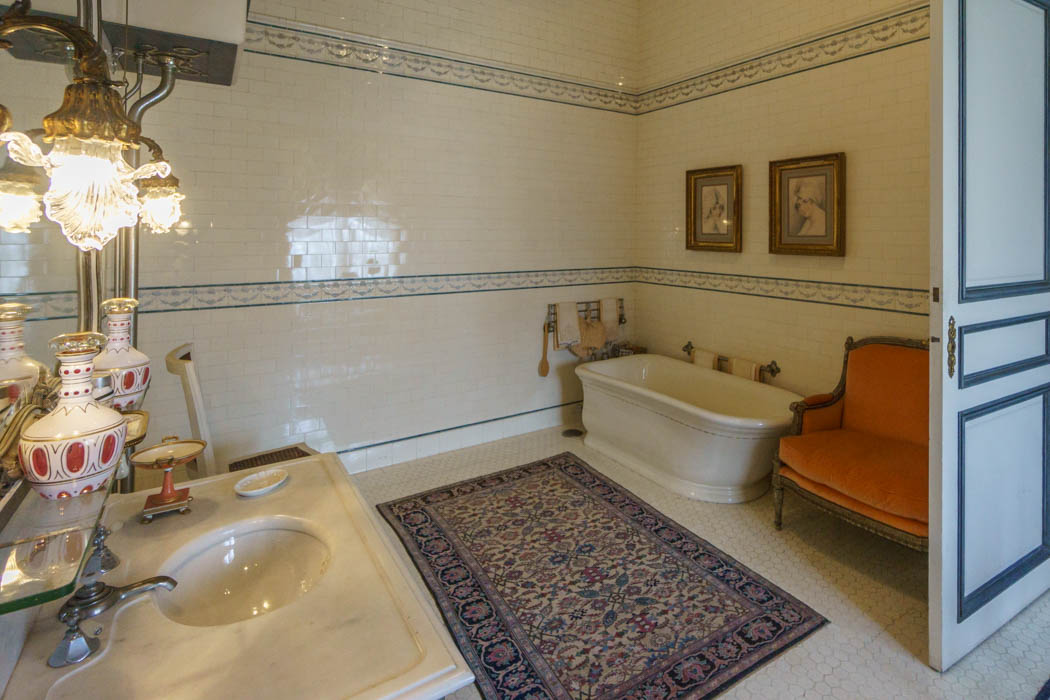 A way too big bathroom. On a side note, I'm not sure about the rug on the floor.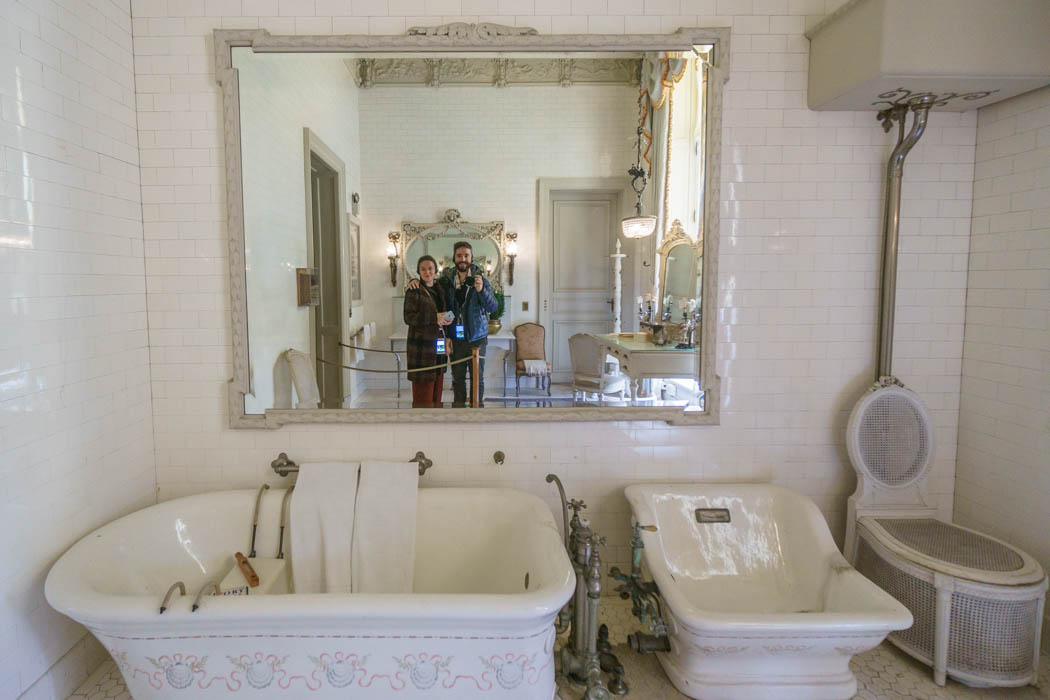 Another bathroom with all you need: tub, bidet and a weird toilet chair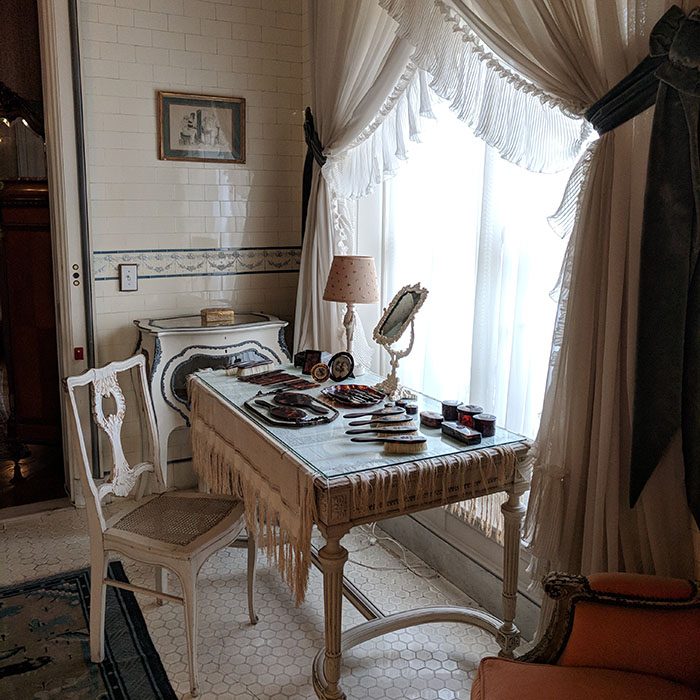 How to get ready with style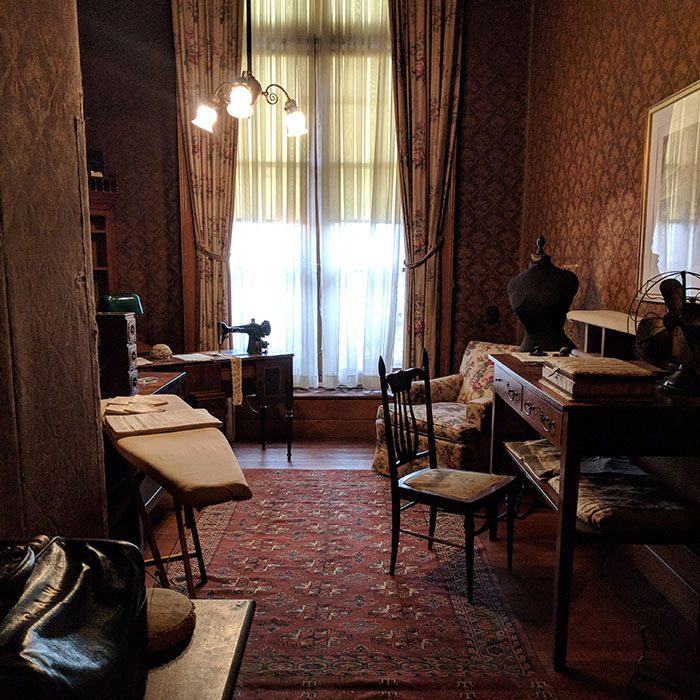 The lovely and dark sewing room: all the buttons of clothes were removed before being cleaned, and then they were sewed back on!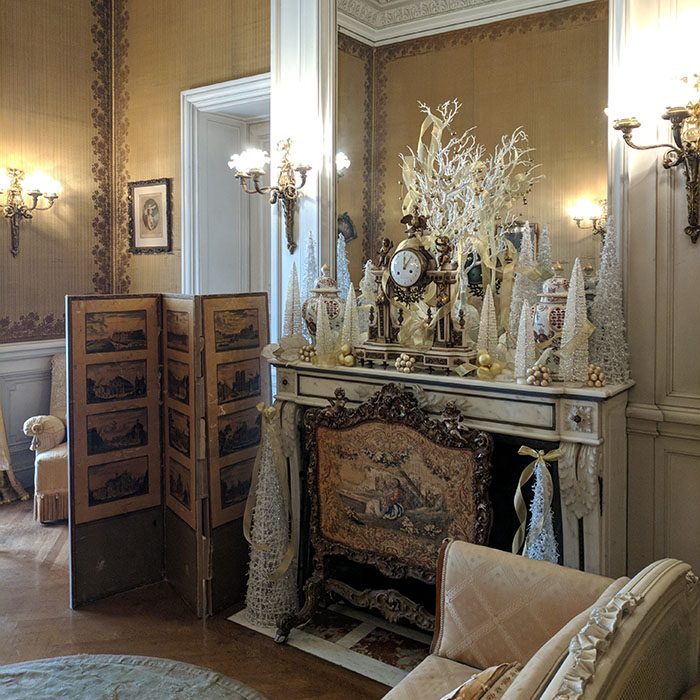 The guest room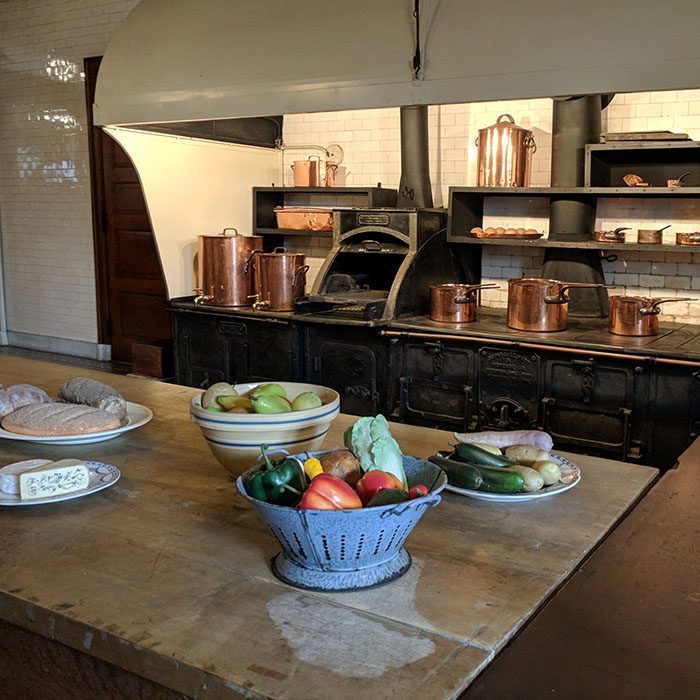 The kitchen is always our favorite room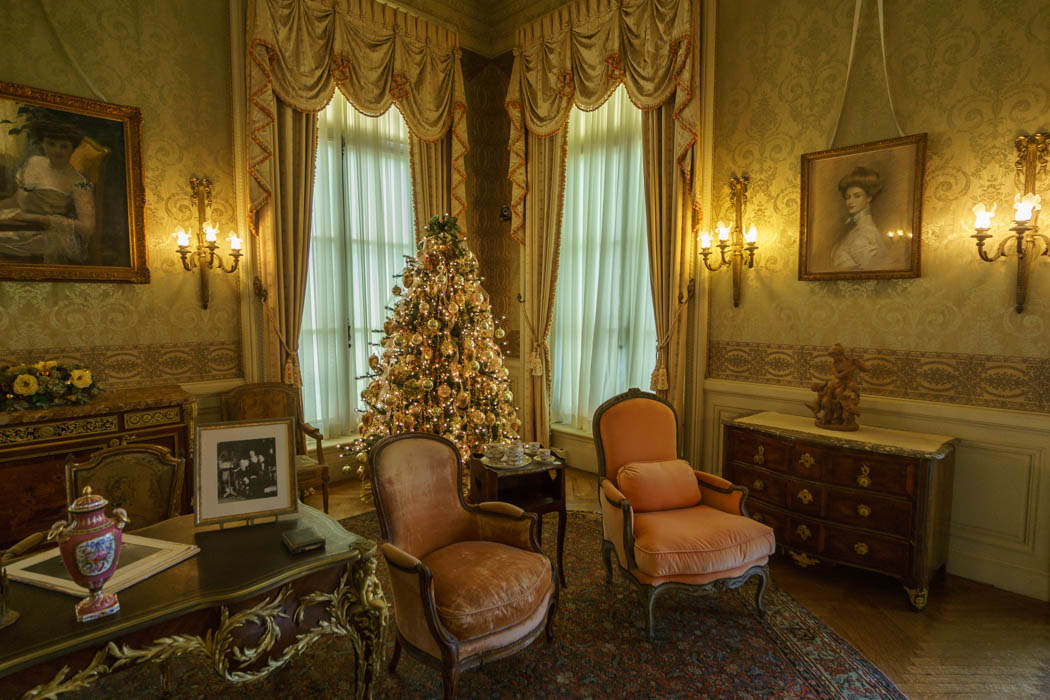 Herminie Berwind's room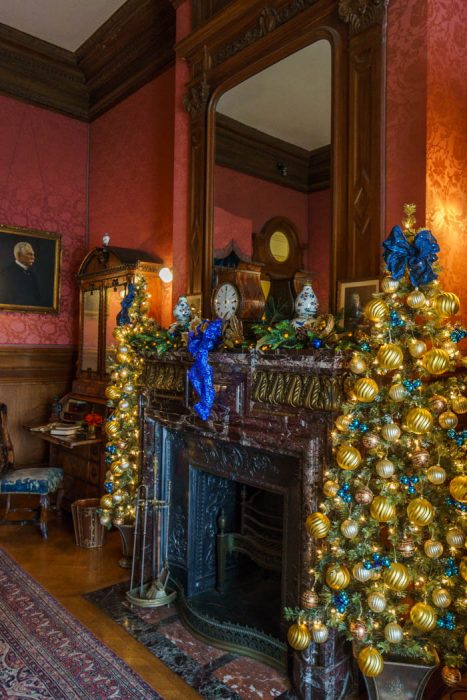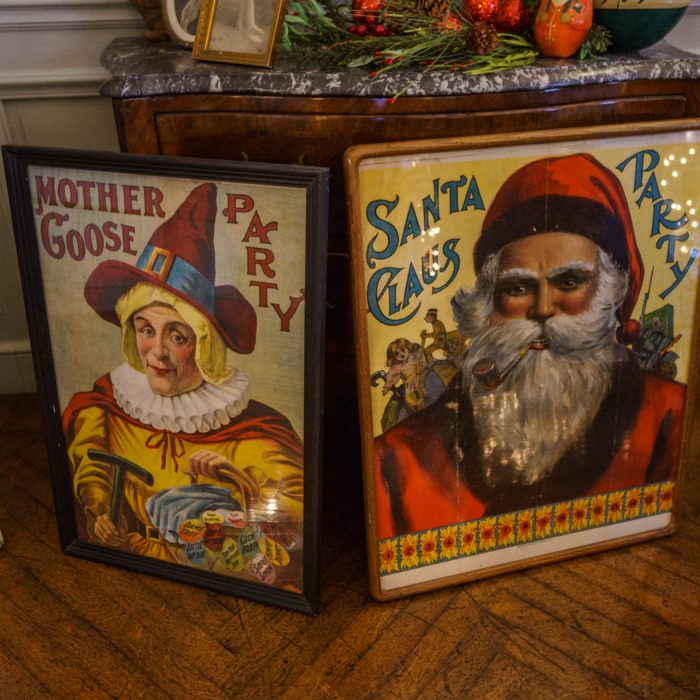 The Christmas ornaments go well with the already really loaded decor ; in most of the rooms the furniture are authentic and belonged to the family. In a few rooms though, they were collected and replaced the originals, sold in auction. The Elms was up for destruction when it became out of fashion and complicated to maintain.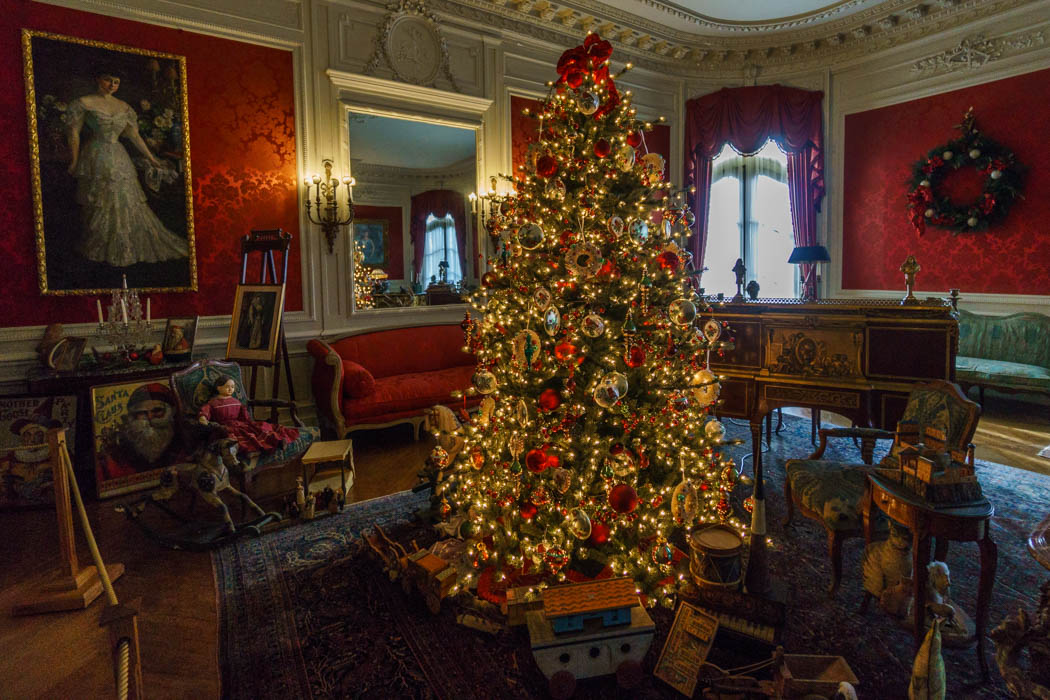 A private room dedicated only to the family
A huge gingerbread house to end up with a fun note this great tour! It's a reproduction of the main facade of the Elms!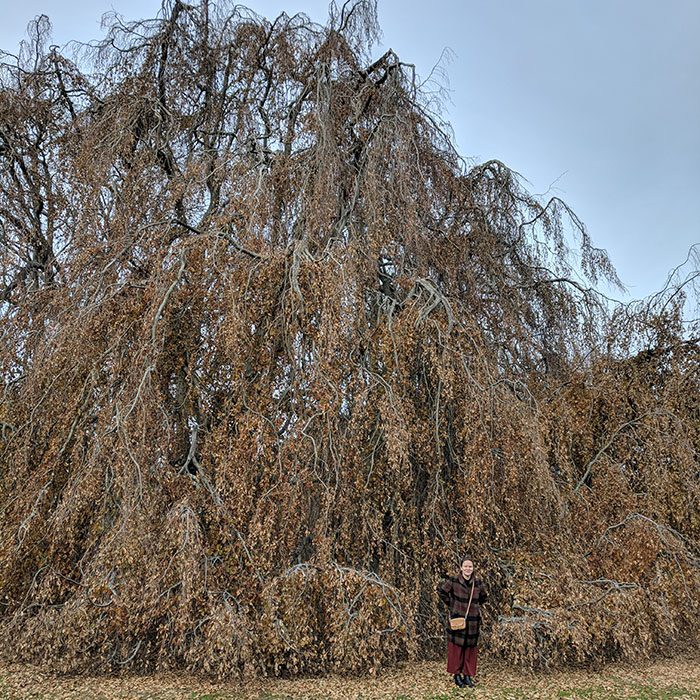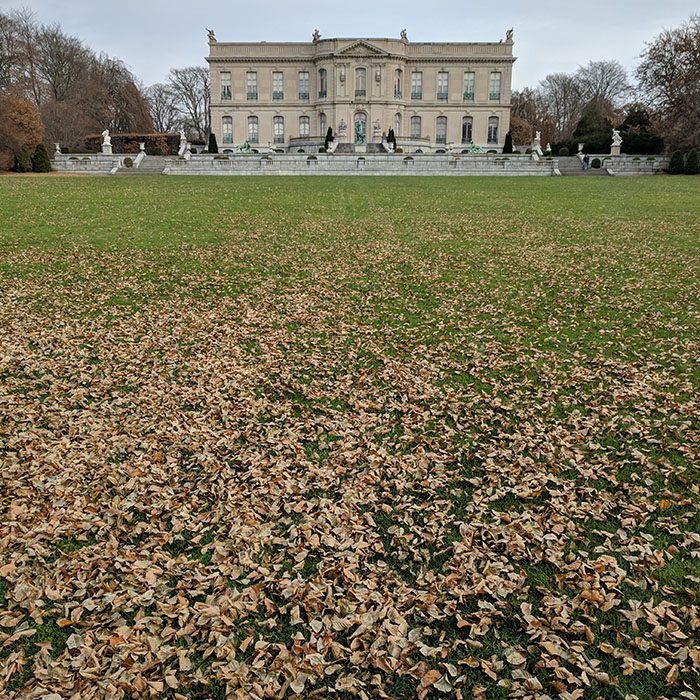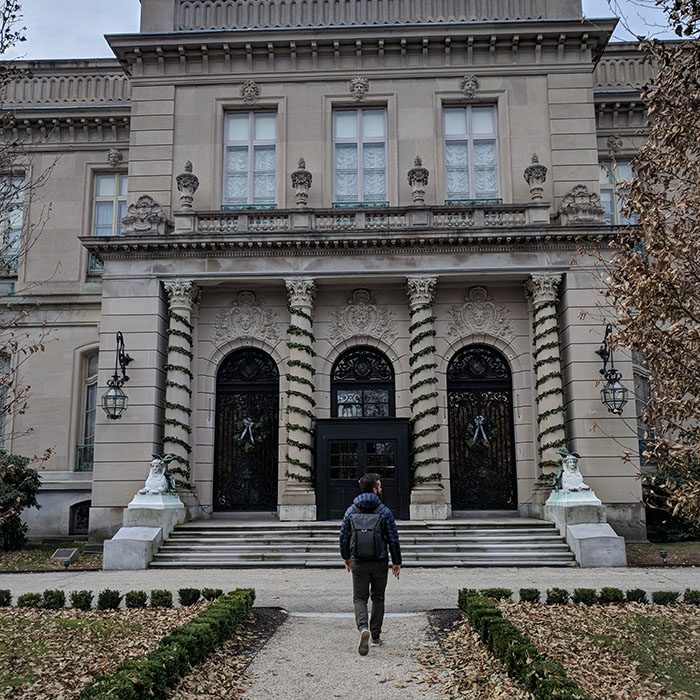 The Elms, from the garden
▶ We paid each ticket $17,50$ for the house and grounds, including the audioguide. There's a pass for the 3 houses for the wintertime. Check out their website for more info!