Among our places-to-see list in Boston, there was "going to the Boston Harbor Islands". Visiting these islands in Boston Bay is possible from the end of June to Labor Day – first Monday of September, that let us only 2 months to get motivated to go there. It's done now: we did it last Sunday. After a good brunch, we were ready for a boat trip.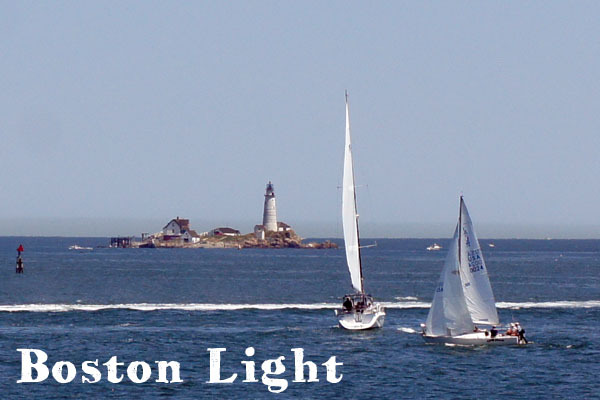 Little Brewster Island and the Boston Light, one of the oldest in the USA. We couldn't go very close to it, I just zoomed a lot.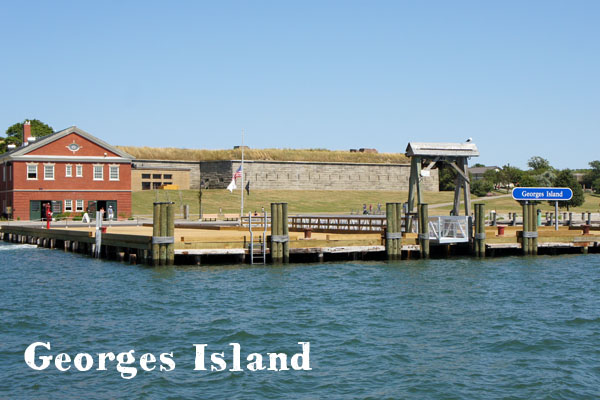 We started the visit with Georges Island. Its main and only attraction is Fort Warren, not in good shape, you can visit it though. The fort was used as a jail during the Civil War, and since then, there's a ghost wandering in the ruins, the Lady in Black.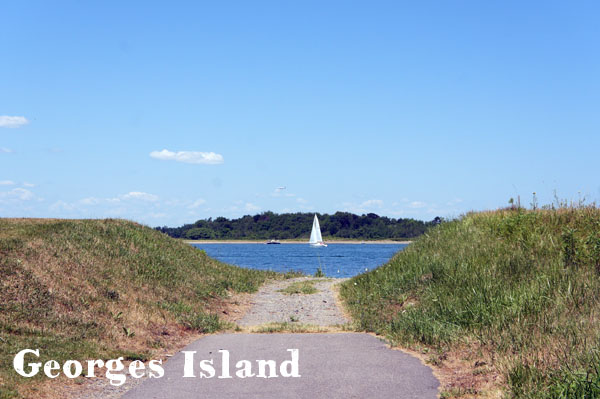 Walk around the island only took us 30 minutes, with breaks at each bench we crossed.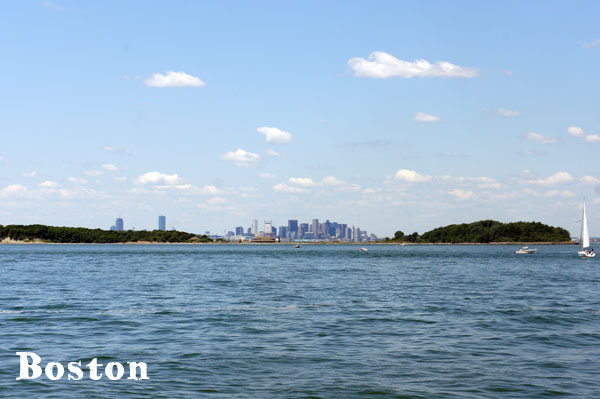 Boston view from Georges Island, 11 km away offshore. Prisoners tried to escape swimming… but they failed.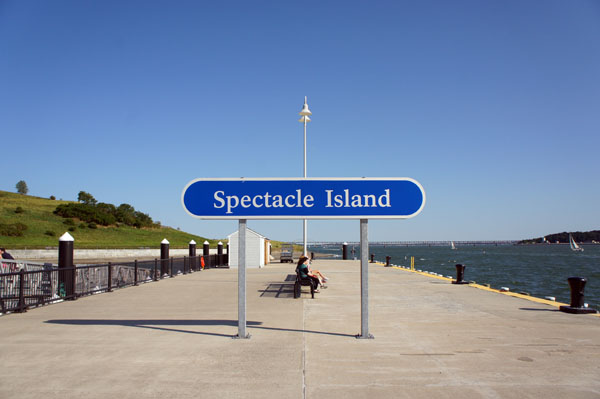 Second step of the day, Spectacle Island, which name derives from its glasses shape.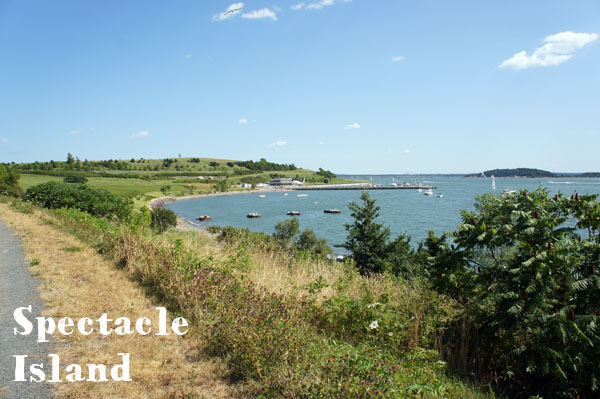 We had a really nice walk on Spectacle, along a trail leading us on the hill top, with a great view on the harbor and Boston. It was at least 85°F without any shade shelter, and without any hat. We were cute Sunday walkers with only sandals and espadrilles.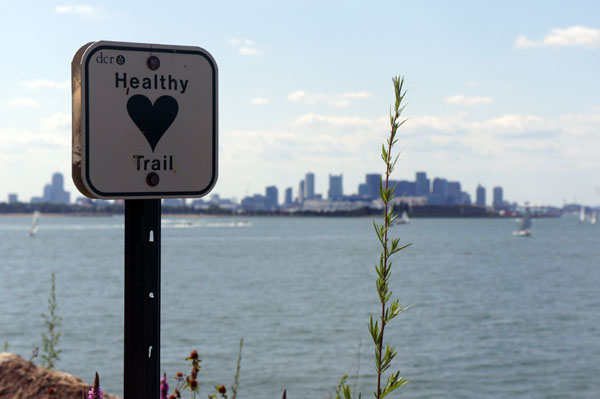 The history of Spectacle Island is pretty chaotic: first, 2 hotels, which closed because of illicit activities. Then there was a rendering plant, an incinerator and eventually it's was just a trash place. Now it's healthy, as the sign said it, even if I didn't want to swim in the water, pretty dirty.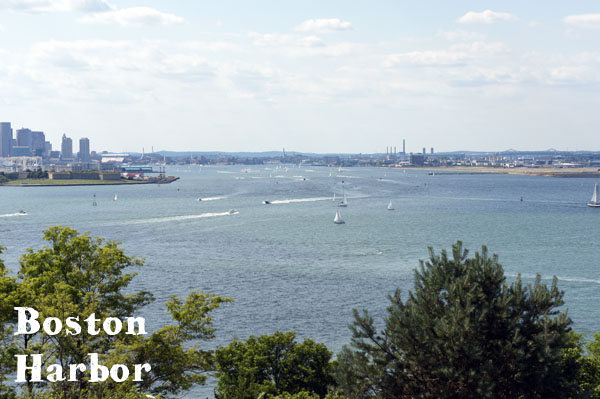 Spectacle Island is very charming, anyway I didn't feel the usual loneliness I felt on others islands: we see the city, big plants, docks, the airport is very close, there's a huge airplanes and boats traffic.
On the ferry, we crossed Peddocks Island, where there's also a fort. It's the island used partially as a decor for the Scorsese movie, Shutter Island (we asked: there's no psychiatric hospital on it). There are currently works to make the island more visitor friendly.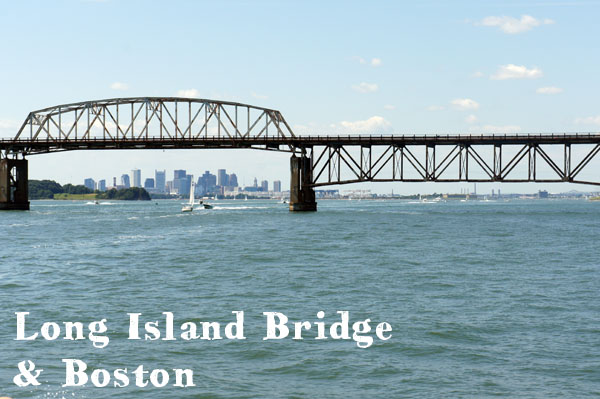 This huge steel bridge bounds Boston to this restricted access island. So we just waved at the island, without stopping by. There are social service centers, abandoned hotels, and some other creepy stuff for an isolated island.
The ferry ticket costs only 15$  to visit both islands, Georges and Spectacle. It was a sunny and lazy walk, with a great view of Downtown Boston. We haven't tried but we could have brought food to grill, there's stuff to do it!
We did a short video of this day. The music, it's Cry, cry from Mazzy Star. Contrary to what the title suggests, I've always found this song very sunny and "vacation day sound". 
Next on our places-to-see list: Cape Cod (not in Boston, yeah, but close), a Whale Watching tour. Any other ideas?