I only knew one type of food truck, typical of North of France: the "french fries food truck" (so-called la baraque à frites). We used to stop by when I was young, when we were coming home from my grandmother's, on Sundays evening. Even if we ate the whole day, my sisters and I always want to stop and have some delicious french fries with mayo. But this kind of food truck were nothing cool, it was a old, ugly and smelly white truck (you don't pay attention to "cool" when you're a kid). When I arrived in Boston, I was surprised to see all these fancy food trucks. I learn that in the 30's there were used to provide food for cattlemen in Texas. A few decades after, they've became a trendy way in West Coast towns to have cheap and gourmet food.  Interesting. At first, I was suspicious about eating food made in a truck… but well, relax, it's USA babe. As you can see in the pics below, I look in all the city to find them (thanks to this map and calendar). A new way of considering fast food !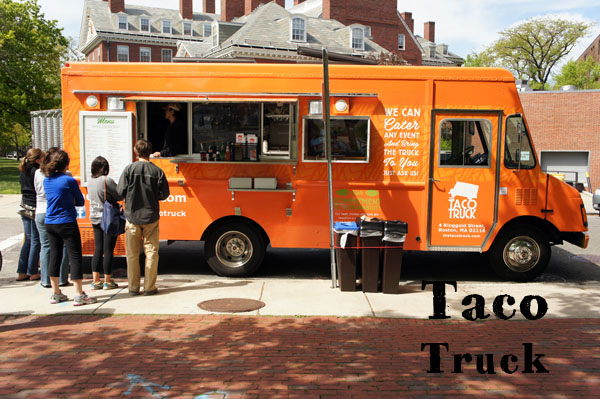 The Taco Truck I love it! (as I don't pick up TOO spicy food)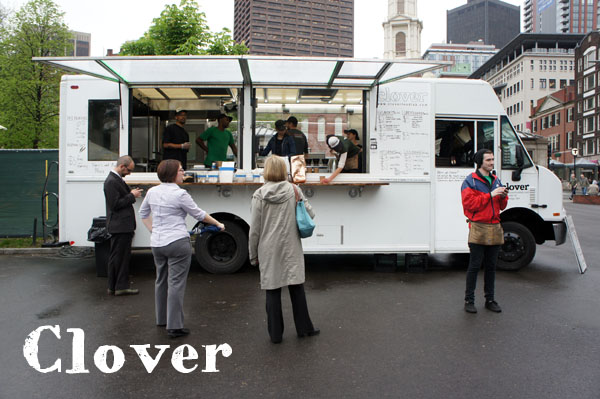 Clover, 'Everything will be different tomorrow'. This food truck wants to be the healthiest one: local, organic, fresh… That's good!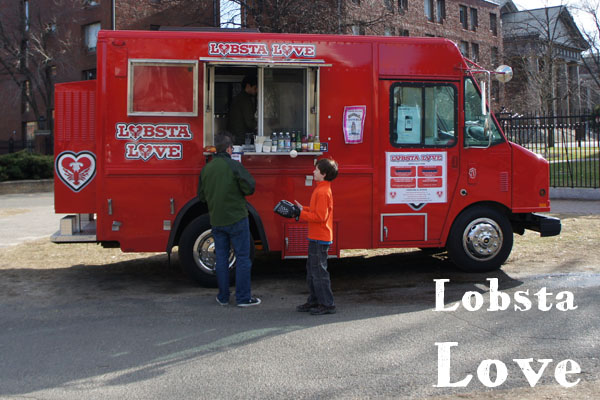 Lobsta Love. I like this "gangsta" font. This food truck is mainly based on the Harvard campus, a good reason to walk in this neighborhood.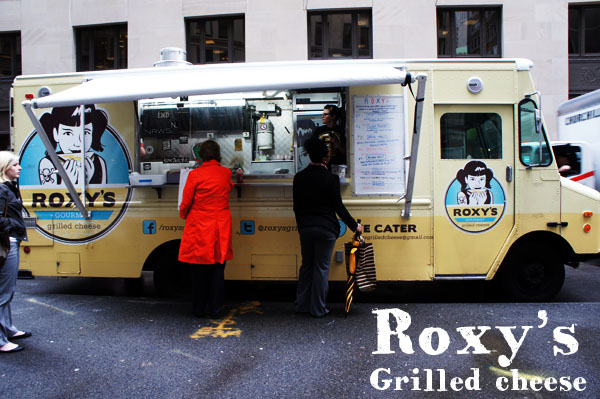 Roxy's Grilled Cheese. Grilled cheese is quite similar to a French "croque-monsieur", but without ham, but with a slice of tomato. This food truck wants to prepare this basic sandwich with a special touch… I tested the 'Rookie', and it's true: it's good AND different from all the others grilled cheese I've had, some garlic taste… I tested also the rosemary fries: very yummy.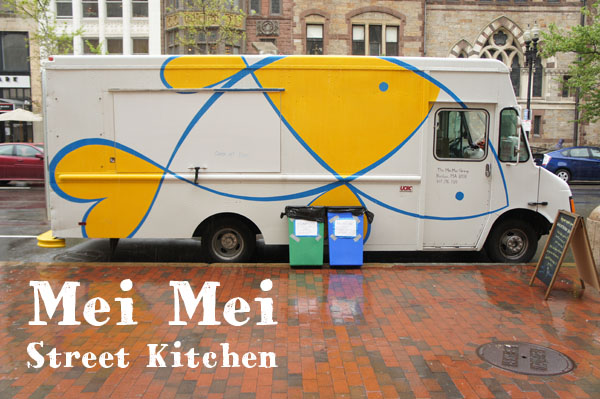 Mei Mei Street Kitchen. Chinese mixed with American food. And here again, they want to be local, etc.
The Paris Crêperie. I'm ashamed, but I've tested a crepe from this food truck… And honestly, it was really good. 
Momogoose. A mixed of all Asian food: sandwich, noodles, rice…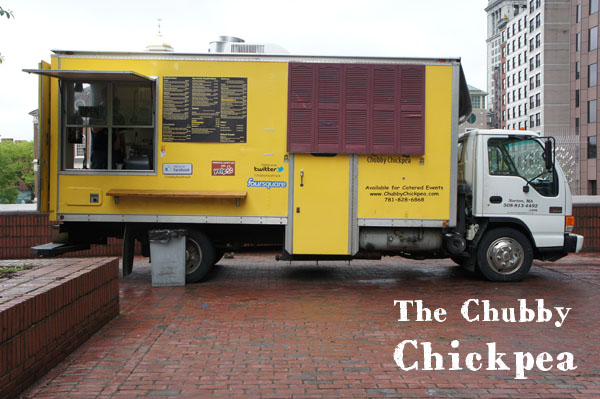 The Chubby Chickpea. I love saying again and again these funny words: 'Chubby Chickpea'. It's the paradise of falafel.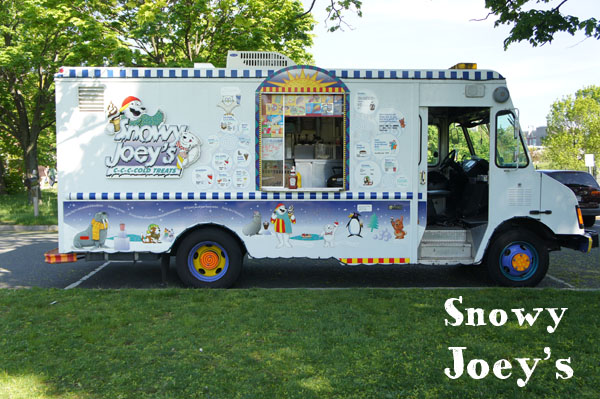 Joeys Ice Cream. More traditional: an ice-cream truck, with the creepy music to alert kids…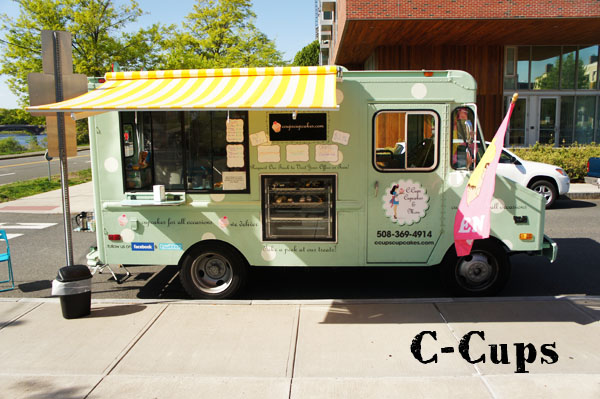 C-Cups. Cucpakes, cakes pops, cookies… The world of cuteness.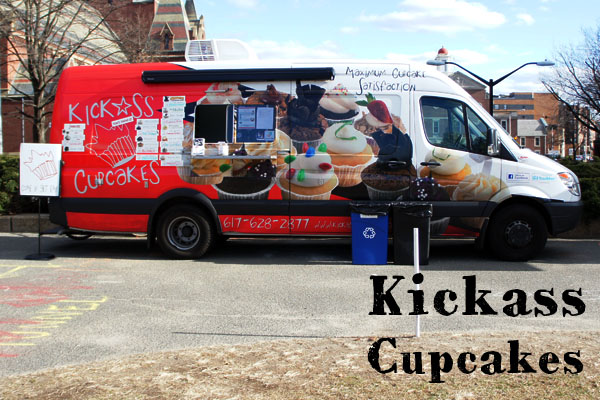 Kickass cupcakes. Too bad their van is so ugly because their cupcakes are well-names: they're kick-ass. 100% natural.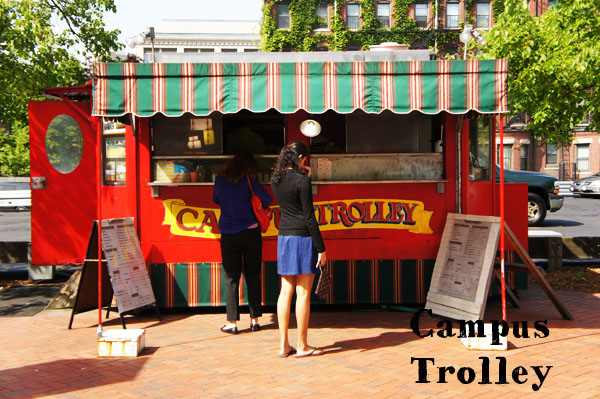 Campus Trolley. It's not really a food truck, I've never seen it moved. But it's on Boston University, and the people there are really nice. Falafels and sandwiches for lunch.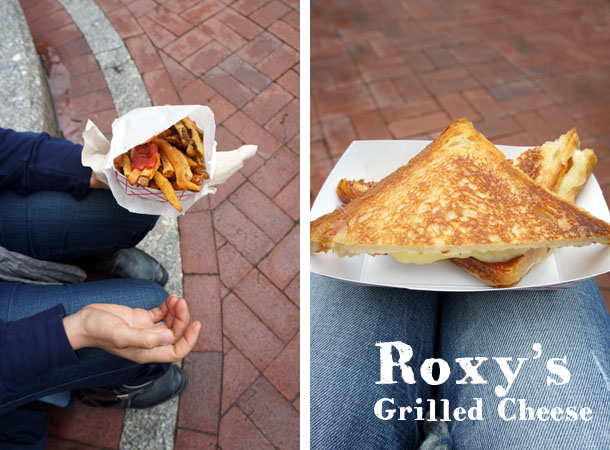 If you're a food truck addict, some links:
Which one do you prefer?
Incoming search terms:bien fait food truck, Camion Food Truck a Vente, cree un food-truck, food truck a vendre montreal, foodtruck icecream, ouvrir food truck floride.