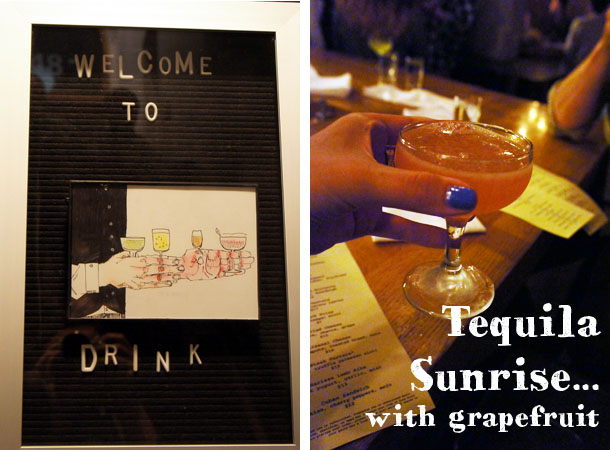 There was no way to hide this fact: we didn't do anything last weekend. It was very rainy (a pouring rain, like in Brittany in France (sort of like Seattle), the art festival in Cambridge was cancelled, we had no reason to go out. We did go to the movies though, on Friday night (Moonrise Kingdom, Instagram style, with an audience that laughed out loud every time Bill Murray showed up; meanwhile I was frozen in my seat – why is the air conditioning always on – using my scarf as a make-shift blanket). During this weekend, we watched 2 other films: Battle Royale (a Japanese movie – recently copied by The Hunger Games) and Apocalypse Now (a classic we'd never seen; we also decided to complete a challenge: we will watch the 100 Best movies, according to this list). But no matter what you do, Sunday evening inevitably comes again, and brings this terrible anxiety 'why didn't I make the most of my precious weekend'.
We have a solution to fighting this lethargy: we planned a dinner with friends. Rendez-vous at 6.45 pm (I truly prefer the Spanish schedule, when you go out later). We're leaving home early (I mean 30 minutes in advance), so we can have a walk around the neighborhood of the restaurant. Metro South Station, we reach the edges of the Financial District and the Seaport. A zombie attack must have occurred, as the ambiance is dismal and there's nobody around. (My friend Charles would love to take picture there, I try to copy him, as much as I can). Seaport District, Leather District: old factories, industrial buildings, museums, a canal and the sea.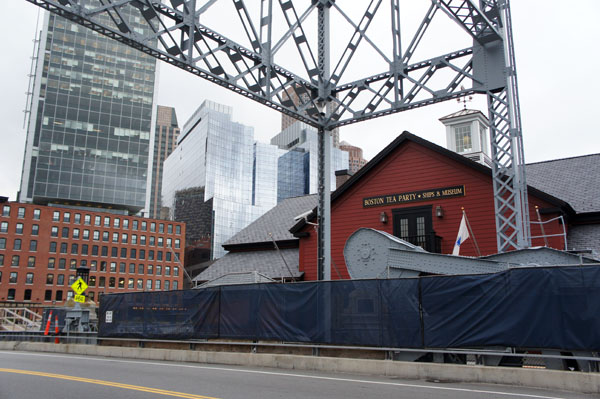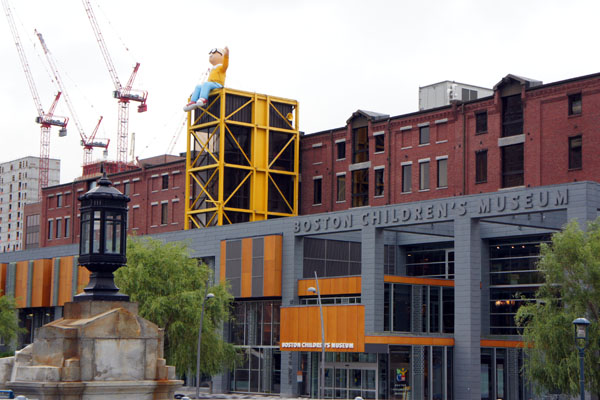 Museum for children, not on my list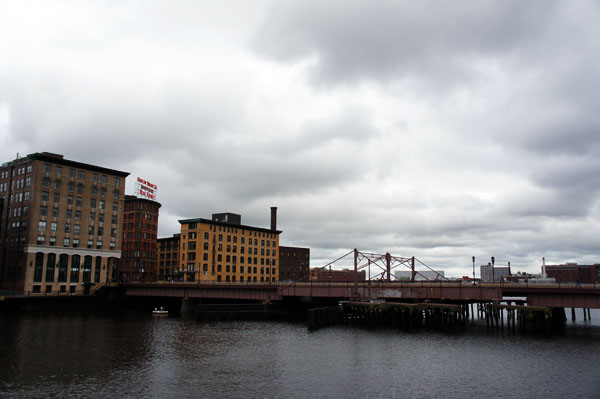 It feels like Boulogne-sur-Mer, a gloomy city on the Channel Sea. It makes me want to listen to depressing French singer such as Benjamin Biolay ?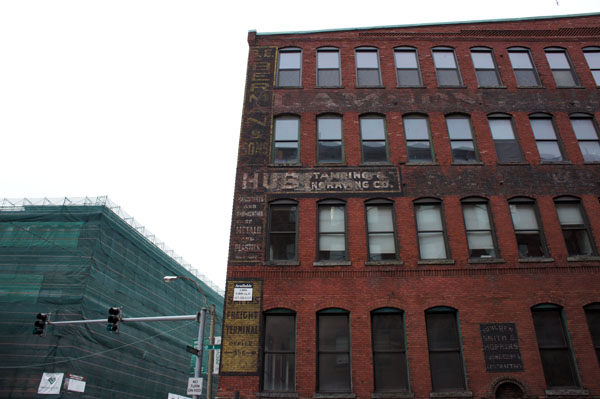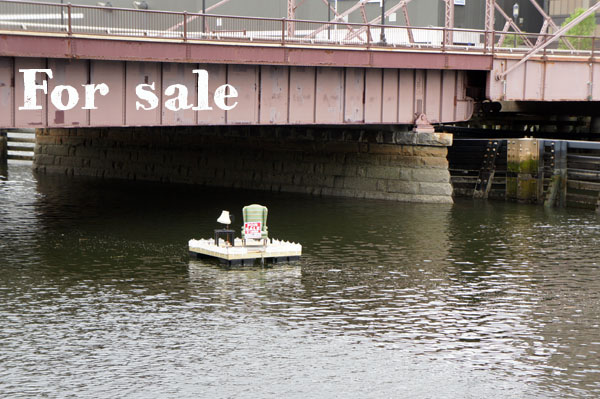 A funny arty touch: a floating dock that was for sale. It's part of the "The Remodeling Project" by Heidi Kayser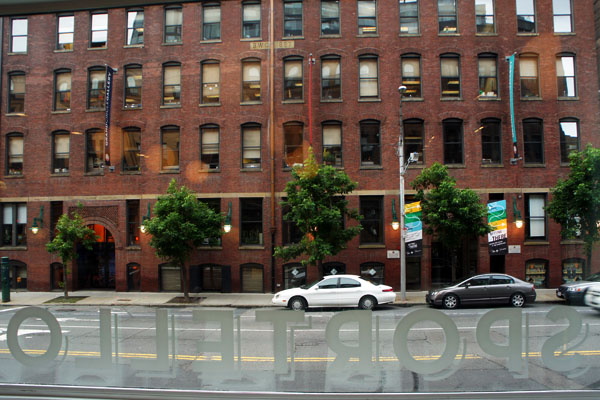 And then, there's this restaurant, Sportello. This is where we rendez-voused. We go in, and wait for our friends. It seems kind of chic, maybe a bit formal. On the menu, plate of pasta, 25 dollars, tip not included. There's no real table, but there's one giant counter where we're seated. This is a peaceful place with delicious smells floating in the air.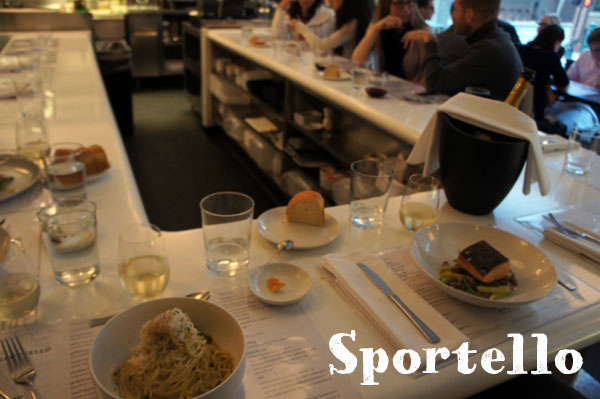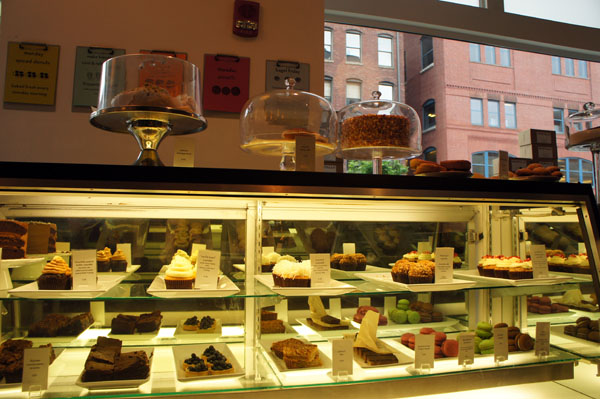 After dinner, we go downstairs to the cocktail bar, with a super obvious name Drink. I heard about this place from a good friend of mine before I even arrived in Boston (she's crazy about cocktails, we went to this hidden gem in Paris, Candelaria, à Paris).
Since living here, I've learned to appreciate cocktails more and more (the real ones, not the vodka-coca style). First of all, they're way cheaper here than in France and they cost as much as a glass of wine. And when you're drinking cocktails, it's harder to come back to beer.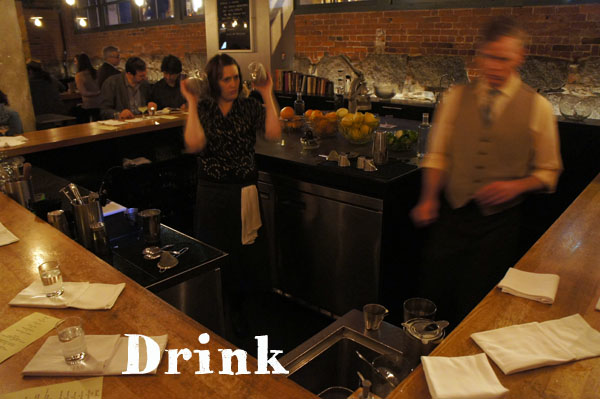 Something particular to Drink, there's no cocktail list. You have to ask for what you would like to drink. Usually, when I don't really know what I feel like, I have a Tequila Sunrise, it's sweet and fruity, pretty and never fails. I asked for something similar while playing their game, asking them to change the flavor with grapefruit. Manu asked for something fresh and acidic, with a rum base (that sounded great). The cocktails were good, and served in tiny glasses, as if they were samples. We have to come back another Sunday night.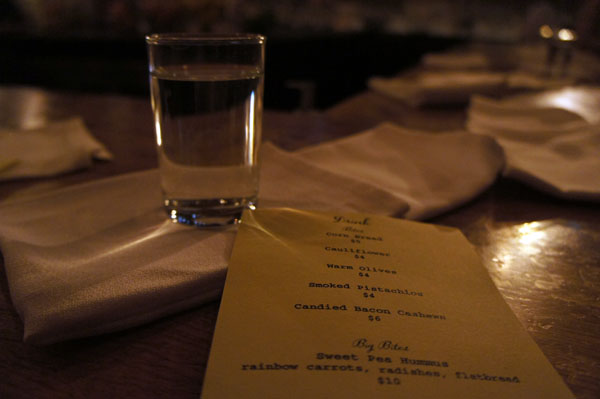 What's new on my blog: