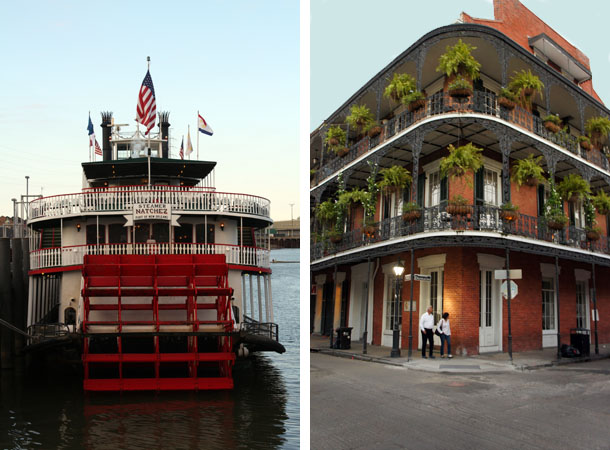 Last Friday, 5 pm: it was time for me to leave my bunker, aka the cubicle. I went out and took a cab to the Boston airport: I was leaving for 2 days to New Orleans, to meet Manu and JB, a good friend of us living in San Diego, California. They were attending a neuroscience conference with 40 000 other researchers. When I saw their tanned and exhausted faces, I was wondering if science had improved thanks to them during this week of hard work.  Anyway I was ready to party and to visit the city. I didn't have much time: it was short, but intense… I loved this city: music, heat, people, food. And now I just want to go back there!

Before telling you the whole story about this weekend, the places we've been in New Orleans and around – plantation and swamp – and of course the delicious food we ate, enjoy this home made trailer in the Big Easy…
Music: Sam&Dave, Hold on I'm coming and Harry McClintock – Big rock candy mountain
Thanks to Elle.fr for the nice article about the blog!  Welcome to the new readers, comments are welcomed!