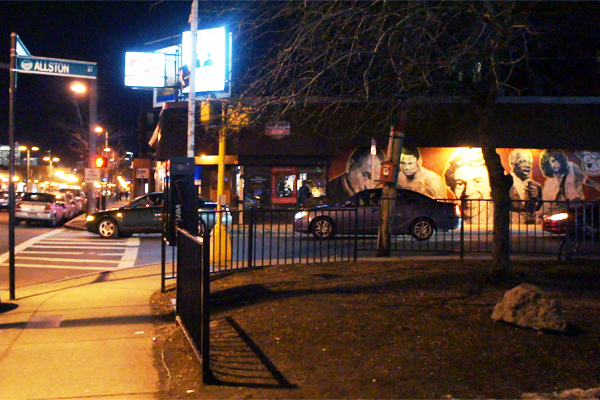 Here they are some pictures of our neighborhood, village or city, I still didn't have figure out what really meant Allston, usually said adding the name Brighton. Anyway, there are two areas in West Boston, occupied mostly by students. There's no touristic sites, it's a residential area with tons of bars, diners and a music hall. We like this very lively place! But we are going to move out very soon…
Let's face it: Allston is pretty ugly during the day, and may look a bit dirty: huge advertising billboards, small houses with no charm at all, some red-bricks buildings and as soon as we leave the avenues, we are surrounded by these big wooden houses with a wire fence around. But at night, with all the lights on, it seems way more welcoming.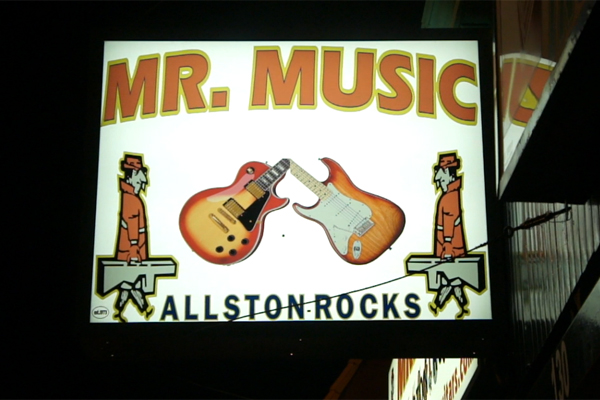 I've just learnt that Allston was a painter and a poet. But nowadays, this is old memory: the name sounds more like bars, like the Sunset Grill. There's a huge, huge list of beers. It is very hard to make up my mind and to make a (good) choice. We can also find Belgium beers, my favorite ones, for now. The quantity of food served is incredibly impressive. Once, we took a basket of nachos, and at the end, we were almost suffocated. We could also have eat the basket which was itself a nachos…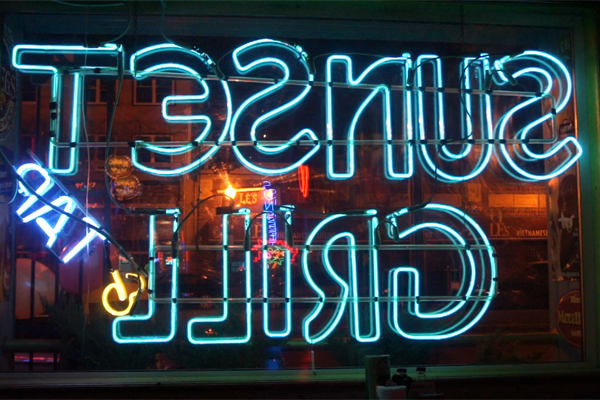 Another bar we like in Allston is the Soulfire BBQ. Manu dreamt of ordering the 'tasting menu'. Last Friday, we went there with friends, and it was the perfect timing to have it. The menu says it's for 2-3 persons, and we were 4. It was so big… Despite all our efforts, we couldn't get rid of all this amount of meat and sides, cooked in a very Southern way, as we were told. When the waitress asked us if we wanted to take the left over, we hesitated and she took everything away… Better for our sake.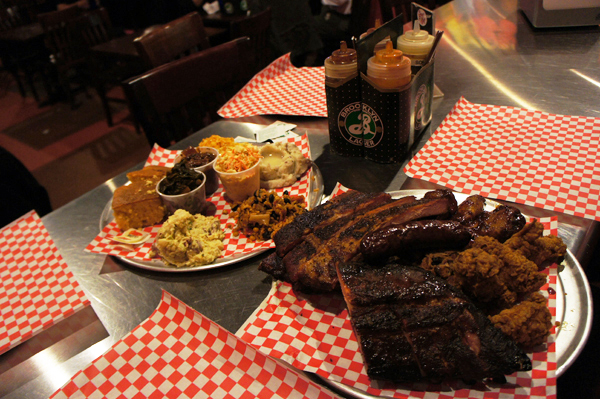 There's a karaoke close to the very nice fire station (I never thought I could ever write or think that a fire station – or more precisely the trucks – could be "nice"). We've not been there yet. I'm waiting for the right time.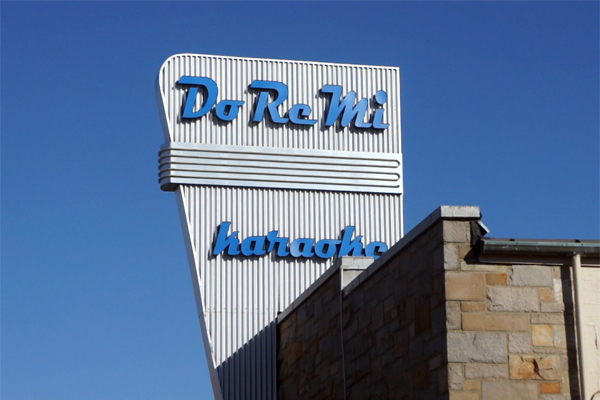 And voilà! Tons of bars and diners. I've already shown you Deep Ellum, Fish Market, Refuge Cafe and the list of places to go is still very long…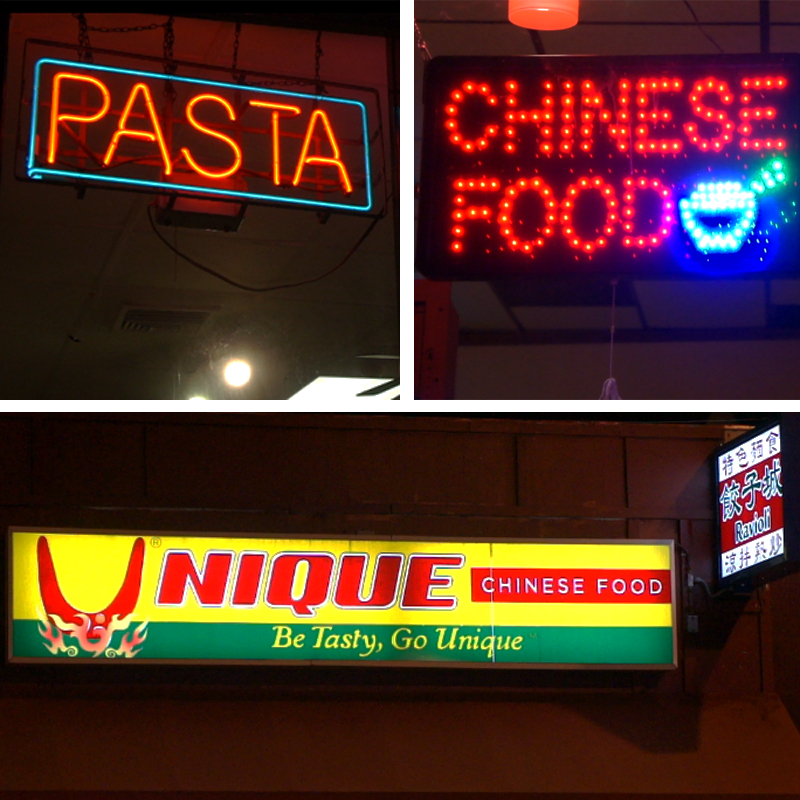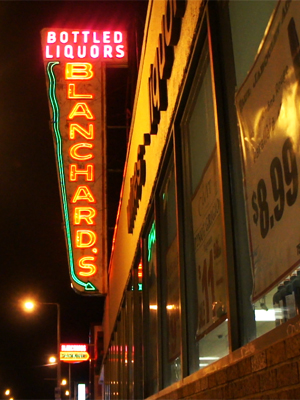 Luckily, we are living close to a shop called : Blanchard. It's THE supermarket for alcohol, since as we can't buy alcohol in a regular supermarket – except Trader Joe's. Prohibition's not over in the US?! It's so not handy!! And I need to have my ID to go there… my passport, not even a French ID to buy a simple bottle of wine. And sellers are not very aware of their business. I asked for a dry white wine to cook, and a seller couldn't even show me the right place  of the white wines in the shop… Ok. Enough with the complaints.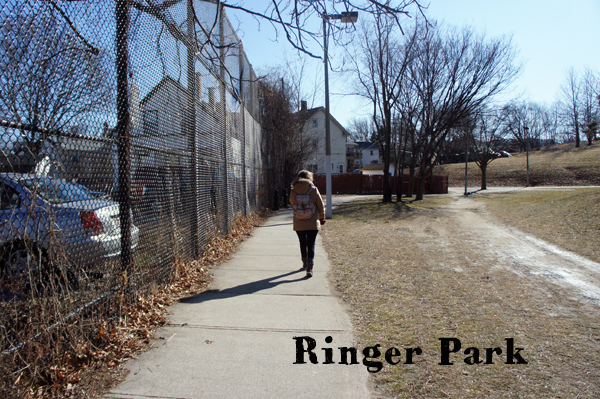 There's a park behind our place, a huge one. They are even tennis courts. But… I don't feel I want to spend time there, picnicking or reading… it's ugly and a bit creepy. And I won't pass through at night anymore since I've learnt that it was called Blood Park (some story about a decapitation years ago).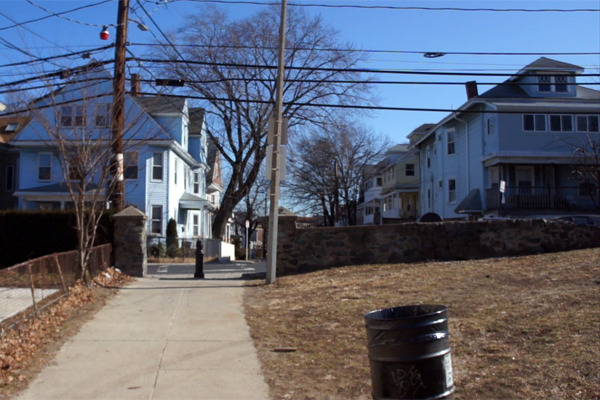 As soon as we leave avenues, this is the type of house we can see. Manu loves them, I'm more skeptical. But now that we know we are leaving Allston, I already become to be nostalgic and I start loving this place… "We'll be back".